'Euphoria' Season 3 May Jump Five Years Ahead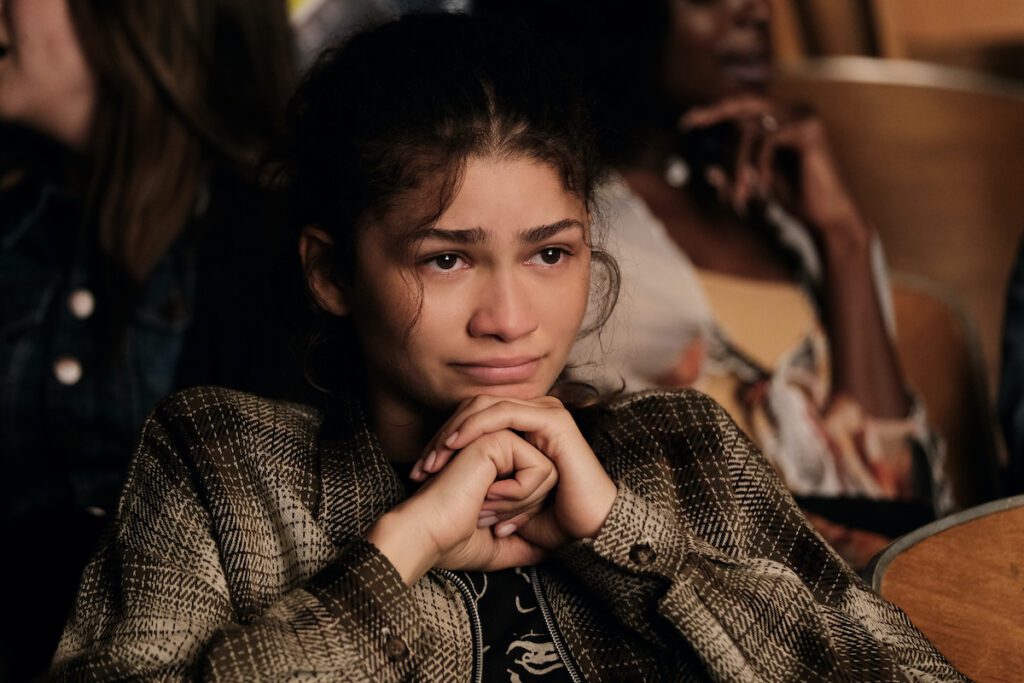 HBO Max hit drama series "Euphoria" could take a five year jump in its upcoming third season. A costume designer revealed some potential plot points about the new season, which suggests the changes are a blast to the future. Read more details inside.
Sam Levinson's critically acclaimed teen drama series stars Zendaya as Rue, a recovering drug addict, and a group of her troubled friends as they traverse through high school drama and pivotal life changes.
The end of season two gave viewers the idea that the Euphoria universe may be moving right along. One of the show's costume designers, Heidi Bivens, shared some potential information about the season three time jump in a recent interview with Vogue. Bivens hasn't read the scripts for the third season, but she says, "there is talk of it being approximately five years in the future." This means the beloved ensemble cast we have grown with over the years will no longer be in high school.
"I'll do everything I can to make the third season of the show successful. I'm really excited to read the scripts," Bivens continued in the interview. "There is talk of it being approximately five years in the future, and that they're not in high school anymore. Dorothy's not in Kansas anymore. I mean, it might be a total trip. Who can say? But knowing Sam's brain, it's gonna be exciting, and he will challenge all of us, because he won't want to repeat himself. It'll be something new for the audience to discover."
The season two concluded narration from Rue, disclosing that she remained clean for the rest of the school year. It seemed that the next season would bring them to the start of the next school year, but the series may have major future plans. Zendaya wants "Euphoria" season three to jump ahead further in time and explore the characters' lives after high school.
The good news about the time jump is that the cast might actually appear closer to their character's ages. Still, this would shift what we know of "Euphoria." The series closely followed their high school drama. Five years in the future would indicate that most of the character would have graduated from high school and gone on to college.
Though "Euphoria" season three taking place post-high school has yet to be confirmed, there are some signs suggesting there may be a swift shift.