Echo Kellum & Amari Alexis Price Round Out Cast of Judy Blume's 'Are You There God? It's Me Margaret' Film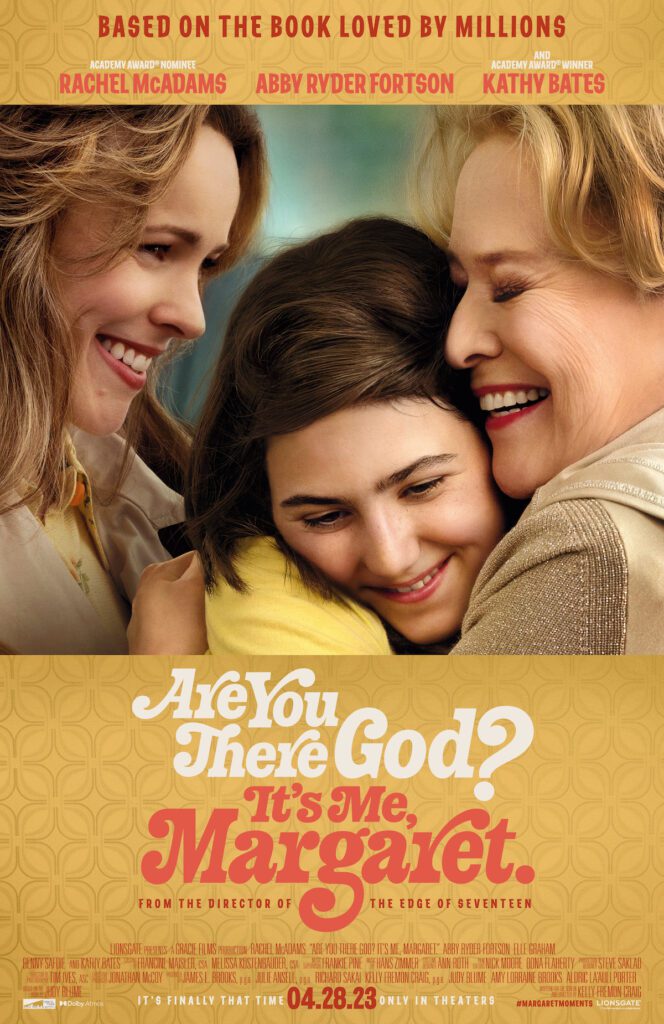 The beloved and best-selling classic heads to the big screen with Lionsgate's adaptation of Judy Blume's Are You There God? It's Me Margaret. Watch the trailer and read more about the upcoming film inside.
The best-selling novel first published in 1970 has connected many generations. The upcoming film starring Rachel McAdams, Kathy Bates and Abby Ryder Fortson as Margaret tells the timeless, coming-of-age story which has transcended decades and spoken to generations.
The movie description details:
At 11, Margaret is moving to a new town and beginning to contemplate everything about life, friendship, and adolescence. She relies on her mother (McAdams), who offers loving support but is herself finding her own footing in a new place, and her grandmother Sylvia (Bates), who is coming to terms with finding happiness in the next phase of her life. For all three, questions of identity, one's place in the world, and what brings meaning to a life will draw them closer together than ever before.
From writer-director Kelly Fremon Craig (The Edge of Seventeen) and Gracie Films' Academy Award®-winning producer James L. Brooks hails  Are You There God? It's Me, Margaret. It is the theatrical event for everyone who has ever wondered where they fit in.
"Grand Crew" star Echo Kellum Star and "The Knife's" Amari Alexis Price round out the cast of Judy Blume's film alongside Bates and McAdams.
Are You There God? It's Me Margaret premiers exclusively in theaters April 28th.
Watch the trailer below:
Check out first look images and posters for the film below: