Curren$y, NCAA Champion Flau'jae Johnson & More Attend Inaugural Red Bull Terminal Takeover: After Hours Event In New Orleans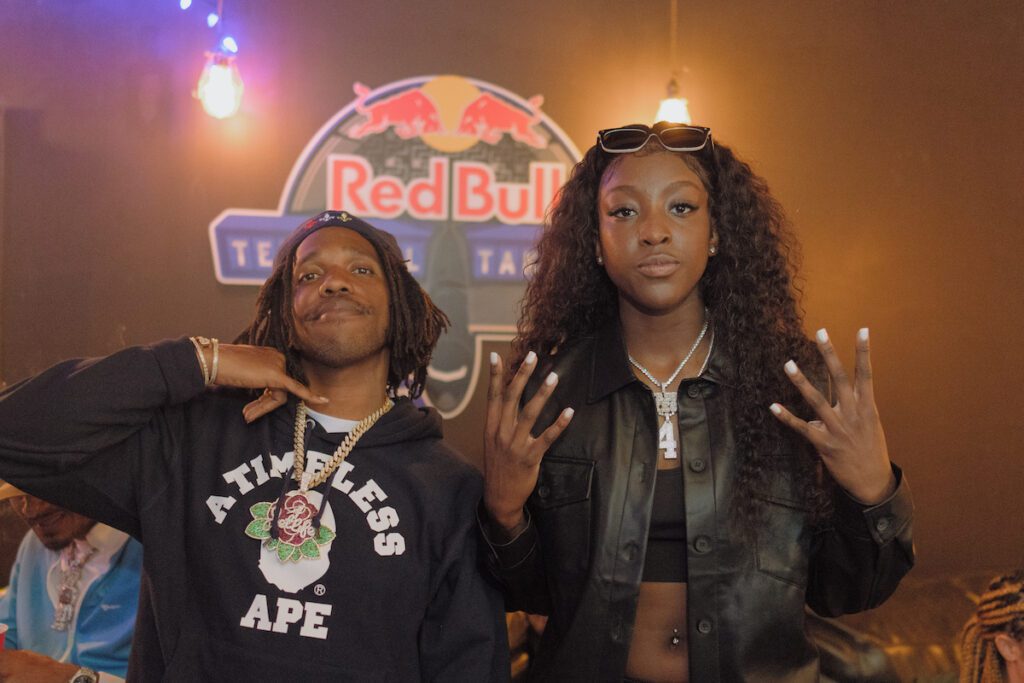 Red Bull Terminal Takeover is officially back! The skateboarding competition that gives the phrase "now boarding" new meaning, returned to Louis Armstrong International Airport's abandoned terminal for two days of skating and filming in a new, custom-designed skatepark. Without fear of being chased out by security, skaters hit tricks on escalators, baggage carousels and ramps placed strategically throughout the airport. Over the course of two days, ten teams of skaters from cities all over the country took turns hitting every feature imaginable in the old terminal and filming their sessions. Once they return to their hometowns, they'll edit what they captured and submit a two-minute clip that will be posted for a fan-sourced vote on redbull.com. Voting begins in mid-May and will last two weeks with the victorious skate crew receiving a cash prize that they can put toward an organization of their choice.
"No one gets the opportunity to skate an airport, for multiple days – ever. This year we were able to really push the envelope in skateboarding with all the talented skate crews we've got with us this year.", said Pro Skater and Red Bull Athlete Jake Wooten who helped develop the event's concept as well as the parks features.
For the first time ever, Red Bull Terminal Takeover left the airport in Kenner and hit the city streets with Red Bull Terminal Takeover: After Hours, a concert hosted by New Orleans native, Curren$y. The show held at Republic NOLA, paid homage to the influence of hip-hop on skating and fashion in New Orleans and beyond.
"The influence that skateboarding and hip-hop have on one another is evident", Curren$y explained. "Rappers can't say they haven't been influenced by skate in some way and skaters tip their hats to us for the music we're able to create that shape their edits and style."
Curren$y was joined on stage throughout the night by local artists including FreshxReckless, Pell, Kings of Brass, Fendi P, 504 Icy Girl as well as budding rapper and newly crowned NCCA Women's Basketball National Champion, Flau'jae Johnson who performed five of her new songs including "Big Four" and "Phenom." After Hours served as the latest step in the natural evolution of Red Bull Terminal Takeover which continues to find new ways to celebrate skate culture and grow into a multifaceted event showcasing all aspects of life that skateboarding touches including music, fashion and art. Check out some photos from the event below!