Black Is King: HERE'S How Victoria Monet Reacted To Beyoncé's Competing Release Date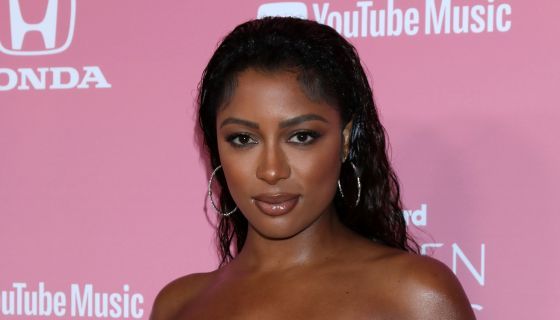 Victoria Monet has been gearing up for the release of her highly anticipated debut album, Jaguar, dropping singles and visuals to get fans hype for her rollout. But, a slight issue presented itself late last month — Beyonce's big cat-themed visual album Black Is King is now also due on Disney+ July 31 and there's not an artist on this Earth who can compete with a Queen Bey release.
So, paying homage to the living legend, Victoria announced she'd be pushing her release date back… in the cutest way possible.
ALSO: Black Girl Magic | Michaela Coel On Why She Turned Down A $1 Million Netflix Deal
In a video that begins with a lion yawning, Victoria plays a jaguar and says in a voiceover:  "Wait… what was that? You said you, the Lion King and Queen Bey, are dropping a visual album on July 31st, huh? Well…I, the jaguar, will be moving on over to August 7th — where it's safe. See ya there, folks!" See the hilarious clip below.
In case you aren't aware, Victoria Monet is a very well-respected artist and writer, whose written hits for the likes of Ariana Grande, Chrisette Michelle, and more. She even wrote standout hit "Do It" on Chloe x Halle's new album Ungodly Hour, so it's possible a Queen Bey collaboration is in her near future.
That said, we can't wait to see what she does on her debut album Jaguar. Stay tuned!