Anne Hathaway & Michaela Coel Will Star In A24's Upcoming Film 'Mother Mary' As A Lesbian Power Couple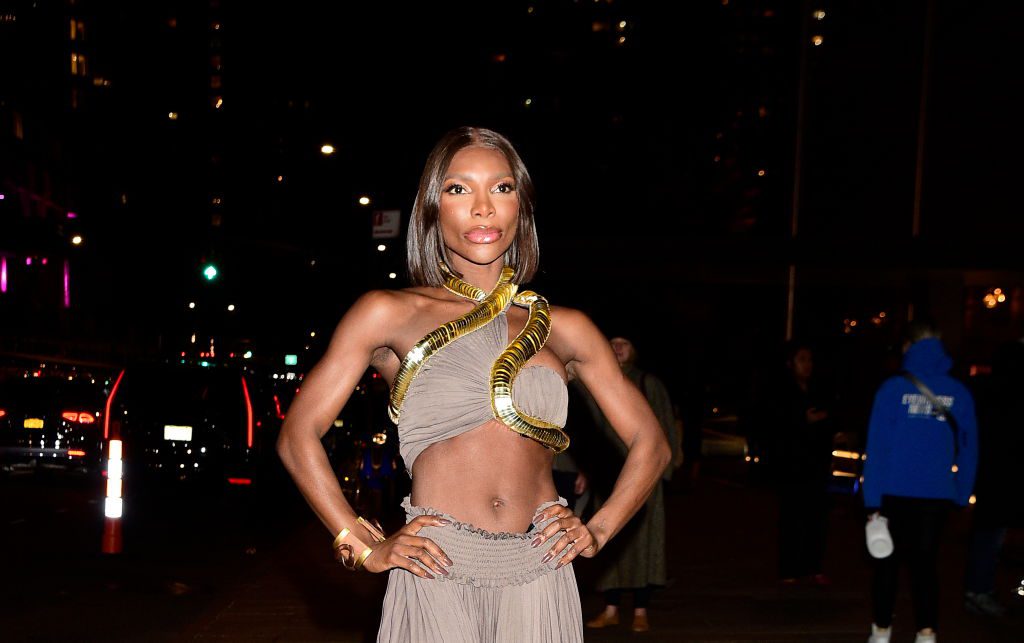 Anne Hathaway and Michaela Coel are set to star in A24's upcoming pop melodrama movie as a lesbian power couple. While little information has been released about the film, social media is riddled with fan theories and well-crafted plotlines. Check out what we know about the upcoming movie inside.
The upcoming A24 film appropriately titled 𝘔𝘰𝘵𝘩𝘦𝘳 𝘔𝘢𝘳𝘺 will focus on the two main characters, portrayed by Hathaway and Coel. The Green Knight's David Lowery is set to direct it. The movie is detailed to be an "epic pop melodrama following a fictional musician and her relationship with an iconic fashion designer." Anne will portray the pop star and Coel will be playing the iconic fashion designer.
Hathaway is utilizing all of her talents in the role of a pop star in the film. She will also lend her voice to the movie's, which Jack Antonoff and Charli XCX will co-write, with an original score composed by Daniel Hart.
Deadline reports that Topic Studios is co-financing with A24. Lowery, Toby Halbrooks and James M. Johnston will produce alongside Jeanie Igoe of Homebird Productions and Jonas Katzenstein, Maximilian Leo and Jonathan Saubach of Cologne-based augenschein Filmproduktion.
This marks the third collaboration between A24 and Lowery, following The Green Knight and A Ghost Story. A24 will take care of the global release of the film.
Here's what fans are saying regarding the announcement:
Mother Mary star Hathaway has been hard at work in the first quarter of 2023 with  her latest film Eileen adorned at this year's Sundance Film Festival. She also has the Neon pic Mother's Instinct, which also stars Jessica Chastain, as well as the Amazon pic The Idea of You bowing this year.
Award-winning writer and actress Coel has won numerous awards for her TV series I May Destroy You, where she made history as the first Black woman to win an Emmy for Outstanding Writing for a Limited or Anthology series. As of lately, Coel has been busy starring in Marvel's Black Panther: Wakanda Forever. This year she will also appear in Prime Video's Mr. and Mrs. Smith series at Amazon alongside co-creator, executive producer and co-star Donald Glover.
As for the film's director, Lowery is also quite busy. He recently wrote and directed Peter Pan & Wendy, starring Jude Law, Alan Tudyk, Molly Parker and Yara Shahidi. It will be released on Disney+ on next month.
Though there's no release date available, 𝘔𝘰𝘵𝘩𝘦𝘳 𝘔𝘢𝘳𝘺 is set to begin filming in Germany soon.