6LACK Promotes His Upcoming Album 'Mr. Valentine' With Atlanta Water Boys Passing Out Roses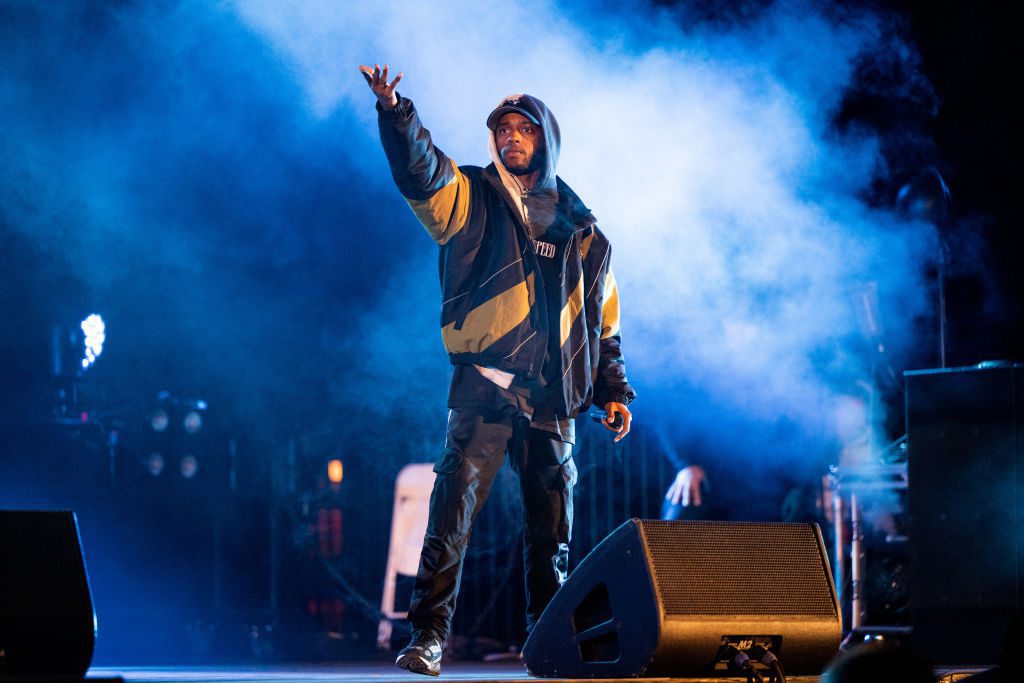 6LACK fans should get excited for his return to music. After five years since 6LACK's last album, the Atlanta artist is slowly rolling out his upcoming album Mr. Valentine. Naturally, there's an intentional and inviting album marketing strategy from 6LACK and his team at LVRN. Check out how they employed the infamous Atlanta water boys for 6LACK's next project inside.
His loyal fans may have noticed the R&B star wiped his personal Instagram account clean, leaving two posts from his previous projects. That's a simple method many artists use today upon releasing their latest album or single rollouts.
On 6LACK's official website, fans will also notice a countdown clock that ends this coming weekend with an image of 6LACK split into two different versions of himself.
The rollout is already off to a memorable start. 6LACK's label LVRN posted a promotional video on the label's Instagram. It shows some of Atlanta's water boys giving out roses to women instead of their usual water bottles.
"Love, Mr. Valentine @6lack," the caption reads on the post.
This is exciting news for 6LACK fans, who haven't seen a full project from the R&B act since 2018 when he released his sophomore album East Atlanta Love Letter. It debuted at No. 3 on the Billboard chart, earning 77,000 album-equivalent units in its first week.
6LACK has had an extremely successful run so far. His debut album Free 6LACK was released two years prior, receiving a Grammy nomination for Best Urban Contemporary Album at the 60th Annual Grammy Awards.
The East Atlanta star has blessed fans with a few loose singles, but nothing concrete. Since 6LACK's been away from music, he's began tapping into his philanthropic side and building upon his mental health campaign.
In October 2021, 6LACK announced a partnership with Mental Health America of Los Angeles and the global therapy service BetterHelp to provide mental health resources and information for Black communities.
6LACK and BetterHelp were able to collectively donate six months of therapy sessions to 50 BIPOC students in MHALA's Transition-Age Youth Program, which helps young adults with mental health needs, as well as those who are homeless or on the brink of homelessness, integrate into society.
The Grammy nominated artist continues to offer opportunities for his community. His latest album rollout aligns with his mission to help others by employing the notable Atlanta water boys, who rose to viral fame over the summer when the masses discovered their unique marketing tactics.
Atlanta water boys didn't have the best representation to start as they were known for approaching cars and persistently persuading customers to buy bottled waters. Atlanta natives like artist 6LACK understand that this is just their way of hustling and staying out of trouble.
Great to see 6LACK putting these young, Black boys in a position to win and uplifting young women at the same time. Be sure to stay tuned for 6LACK's upcoming album Mr. Valentine.