Wenzday And Myke Terry Tame Shining Embers With 'Outside' – FUXWITHIT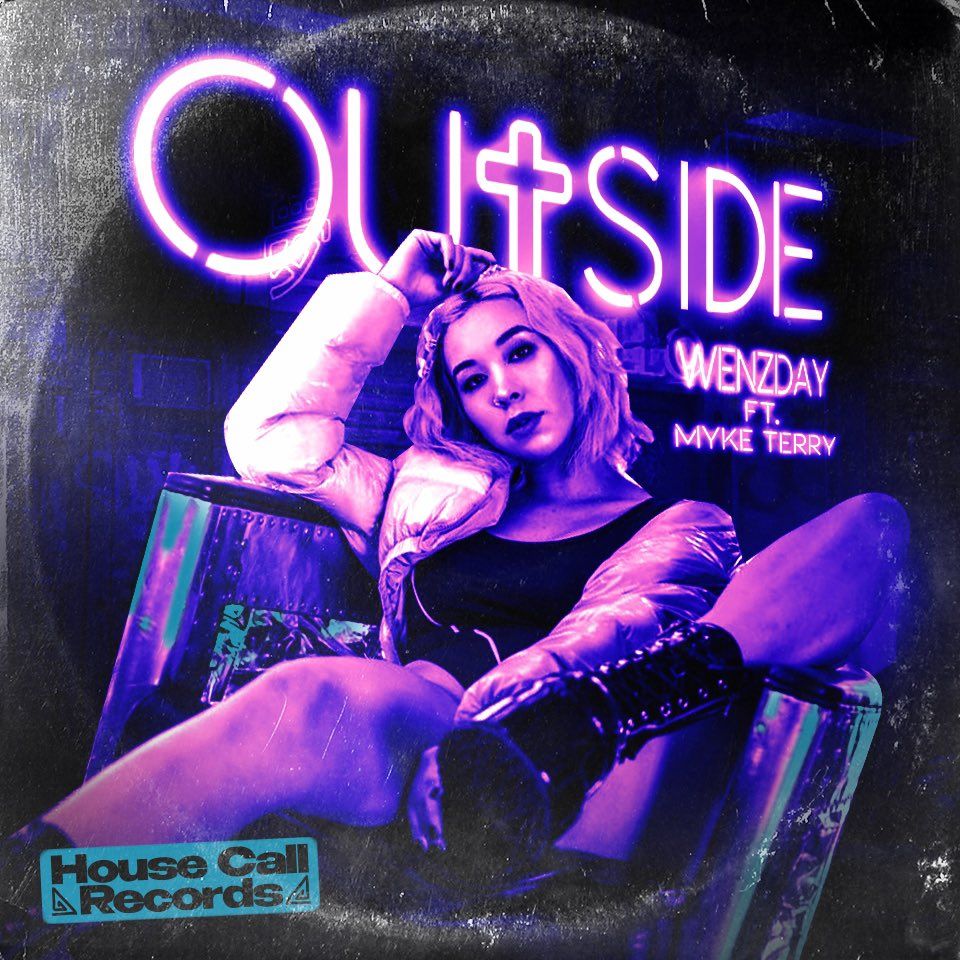 Back again making her mark, Wenzday is turning up the energy with her newest single, 'Outside.' And joining her along this journey is singer/songwriter Myke Terry! Two very distinct and unique musicians within the spectrum. Both perfecting their craft and spreading nothing but heat throughout the underground. From dirty basslines, knocking drums and huge atmospheres, Wenzday is a powerful force with the house genre. Releasing nothing but hit after hit. Creating a beautiful and notable name for herself. There's just no telling what you'll hear next due to her expansive and flexible production style.
As for Myke Terry, his haunting yet intoxicating range can easily fill the room with memories and good times. Drawing inspiration from indie-folk, classic soul and rock, his aura is quite special and touches anyone's souls who come into contact with his vocals. Together, him and Wenzday have created a pure classic hit for both of their visions in the arts. Filled with inspiration and jaw-dropping elements.
'Outside' creates a deep, dark and soulful space for many. It completely captures the attention of the listener right from the beginning. Honoring Myke's talent, Wenzday created an ominous and everlasting arena of melody. Perfect for his style. Making him feel at home while exposing him to something brand new and mysterious. You can even hear some gorgeous guitar in the back which stands out for his way of performing. As the drums start to roll in, Myke goes off with some impressive melodies in his voice. Telling the audience something big is about to come about. Right he is because once the vibe starts to build and build, Wenzday immediately takes the wheel and swerves into a world of pure filth.
Consisting of a gritty bassline and easy flowing drums, she took this ride into full force. A classic and wonderful move from these two. You won't want to stop moving due to its wondrous rhythm which will give you straight chills from beginning to end. Taking a nice breather, she continues the percussion while Myke hops right back in with pure spirit. Waiting for the second drop to hit.
Keeping a similar arrangement as the first drop, you can purely hear both of their energies coming together for one last round. And taking a bow till the end. So make sure to show your support by streaming 'Outside' everywhere via House Call Records!