Voliik & FERA's New Collaboration Is Here To 'Destroy' Everything – FUXWITHIT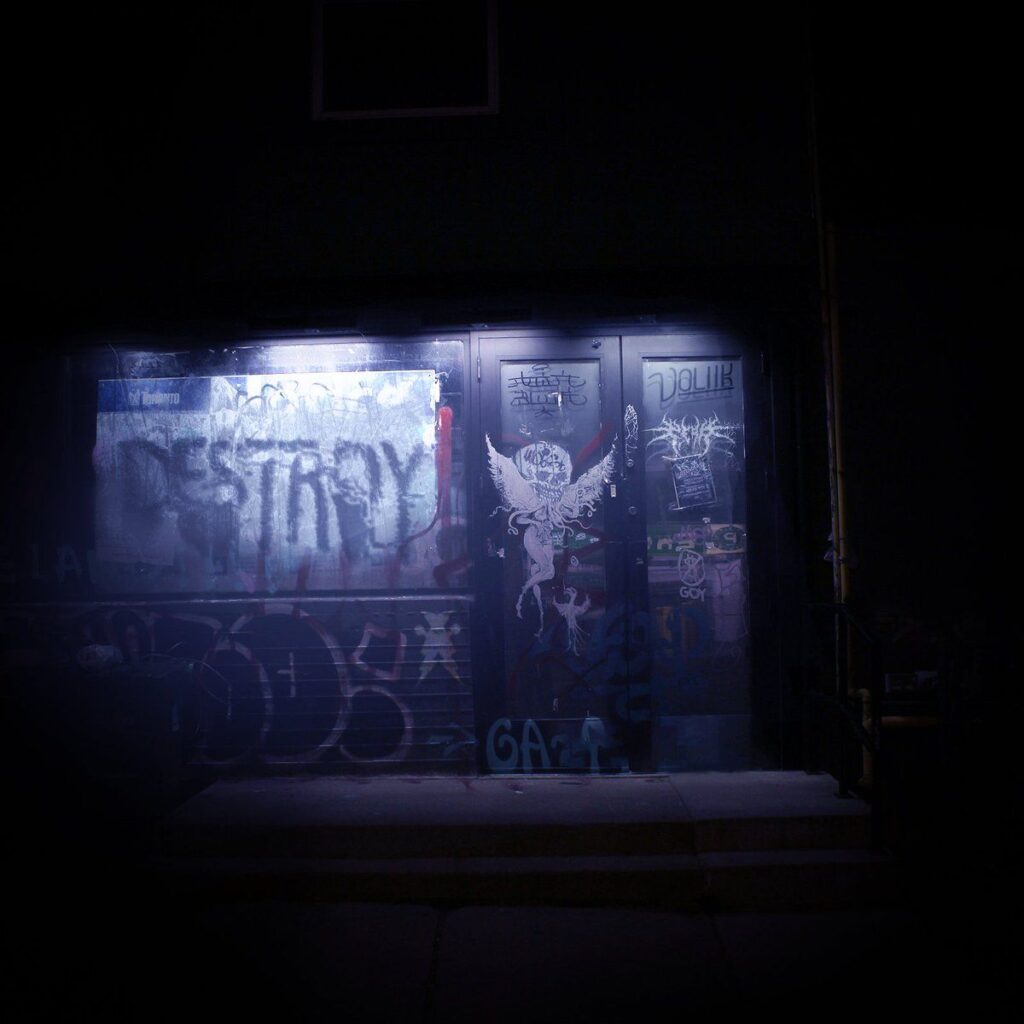 Now that I think about it, I believe this is actually the first time I mention the word techno here on FUXWITHIT. I'm afraid something weird might happen if this article gets published. Will my writer's account collapse? Will the editor put a bounty on my head? Will the bass gods get angry? Of the three, the last one is actually the one I'm less afraid of because I know I have Voliik and FERA on my side. I'm convinced there are a few bass tracks (here and here some examples) that can withstand the mighty force of 'Destroy'. A pretty bold title I agree, that however describes with conciseness what the track its all about. Obliteration. Demolition. Wreckage. This article could continue with just a list of synonyms, but I'll try to do better.
As Voliik himself stated, 'Destroy' is the direct sequel of his and FERA's previous collaboration 'Omen' which, in case you missed, I highly suggest you check out as well. "Making music together is so much fun. Once we finished Omen, we immediately started working on ideas for a follow-up. That became DESTROY. We're so proud of this song". While 'Omen' has a powerful haunting aura that makes it sound like a soundtrack of a big-budget sci-fi horror videogame, with 'Destroy' the two producers have taken a more dancefloor-oriented approach. The eighty-second intro is definitely not for the impatient pits, but as my grandma used to say, patience is a virtue and the ravers who can faithfully wait for the drop will be rewarded. In addition, there're actually many interesting elements to appreciate in this section, including some old-school Deadmau5-style chords that really lit up the atmosphere. The drop is clearly when the magic happens, if by magic you mean a carpet bombing of on-steroids kicks and boisterous synths. It is raw, minimalist, but it has everything it needs to make your inner raver scream with joy. The very best way to describe it was found by a SoundCloud user who perfectly summarized 'Destroy' in this comment: "There's a point where a tune isn't dirty anymore but just straight filth. Smashed it guys. Love it!".
Stream 'Destroy' below and download it for free here.