Tripp St. Teases Debut Album 'Welcome To Tripp. St.' With 'I Am Back' – FUXWITHIT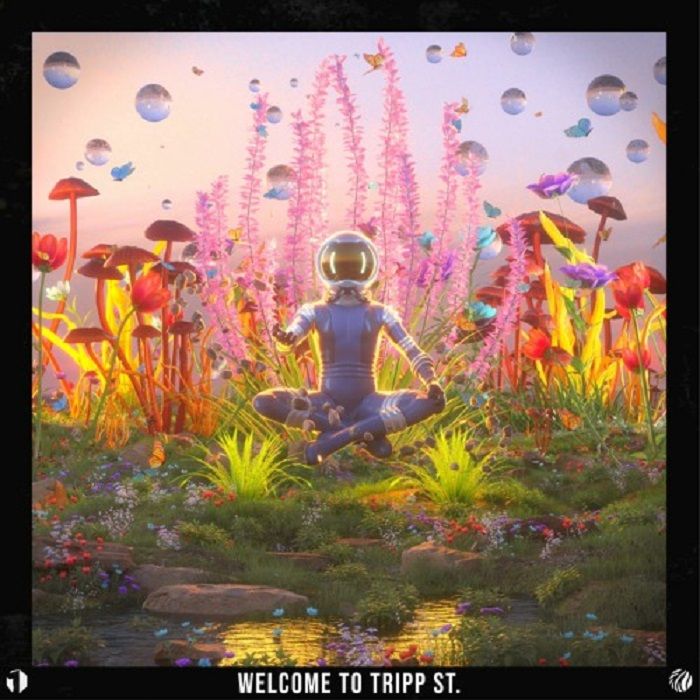 In a time when community engagement seems absolutely vital to successfully crafting a thriving brand, it seems almost rebellious to put the curtain back up and proceed with an air of unmistakable mystery. One such artist proudly pulling this off with what seems like relative ease is the inexplicable Tripp St. Undeniable production prowess is what's currently pushing this immense project to the forefront of peoples' attention. Swiftly growing a fanbase off of sound alone is no small feat, but something this mystifying artist has assuredly captured with a mere 4 mix releases. Their first mix, Welcome To Tripp St., has been rinsed over 70,000 times since its unveiling, with their 3 subsequent mixes amassing almost 100,000 combined streams as well. With a veritable tidal wave of hype surrounding this peculiar sound proliferator, they've decided to finally give the people their first single 'I am Back' ahead of their first feature-length project Welcome To Tripp St. which will be coming out in full as the first release on Clozee's newly minted Odyzey Music label.
Coating listeners in sultry bass lines and saucily sprinkled vocal samples courtesy of Jay Z, a robust sense of adventure and excitement permeates the surrounding air. Readily recognizable hip-hop influences blend with inklings of funk and the more experimental flavors of bass music into a truly idiosyncratic listening experience. Impeccable flow, tightly cinched mixing, and inordinate amounts of style concretely solidify this veiled artist's position as one of the most electrifying sonic arrangers in all the game at the moment. For now, check out 'I Am Back' for yourself below, and if it leaves you craving more, make sure to mark your calendar for March 5th when the rest of Welcome To Tripp St. drops!