Tek Genesis Goes For Full Frontal 'Contact' – FUXWITHIT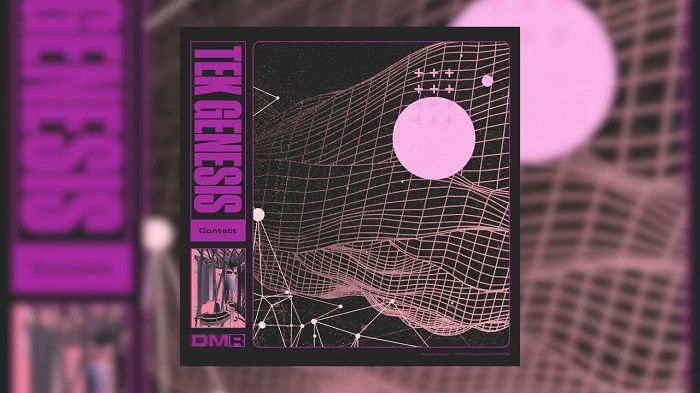 Starting off his career with much more traditional trap influences under the guise of his William. moniker, Tek Genesis has paved an audible path of immense growth and experimentation. Never feeling satisfied being confined by one particular genre, influence, or style, he tackles a wide range of sounds with expert precision and immaculate execution. His debut album Temp shook us to the core at the tail end of 2019, putting on full display a talent for left-field, experimental music that extended to every corner of the community-at-large. Since then, he hasn't slowed down in the slightest, pumping out monstrous heaters like 'Eterna' and 'Holographix,' much to the sheer joy of his rapidly growing fanbase. Now, he's back with 'Contact' the saucy debut single from his upcoming EP out on Australia's Dark Machine Records.
'Contact' is the extraterrestrials' first chance to see how you handle their form of communication, will you pass their test? Lulling you into a false sense of security from the opening notes, you're greeted with crispy clean synths that sound reminiscent of an alien civilization located several light-years away, utilizing technology far beyond our realm of understanding. It seems as if you've offended them, as they whip out the interstellar laser cannons to lay waste to the entire planet, and it only took them a minute and 20 seconds to make their decision. Rough first impression, eh? If only the cannons didn't slap so hard, as their undeniable groove keeps your lower body moving ever so delightfully to the beat, veritable ear candy dancing delectably as it vibrates through your cochlea. Making compulsive rinsings mandatory, this is one piece that you'll keep in the daily rotation when you need an energy boost for some time to come. Can't get enough of Tek Genesis? We're proud to announce that he'll be the 151st installment of our guest mix + interview series out this Thursday, April 22nd. But for now, check out 'Contact' in all its glory for yourself below!