[SUS] Collective Carries Their All-Inclusive Vision in [SUS] Tape Vol. 13 – FUXWITHIT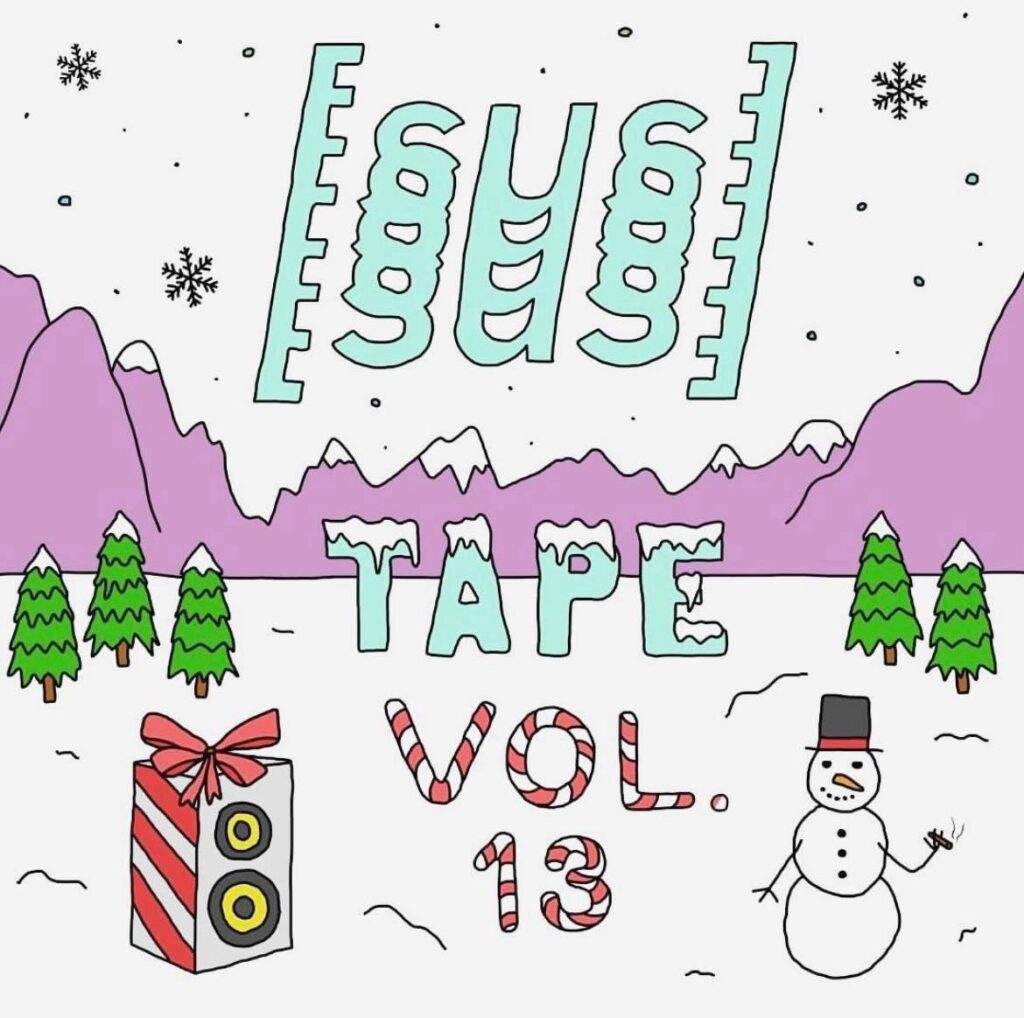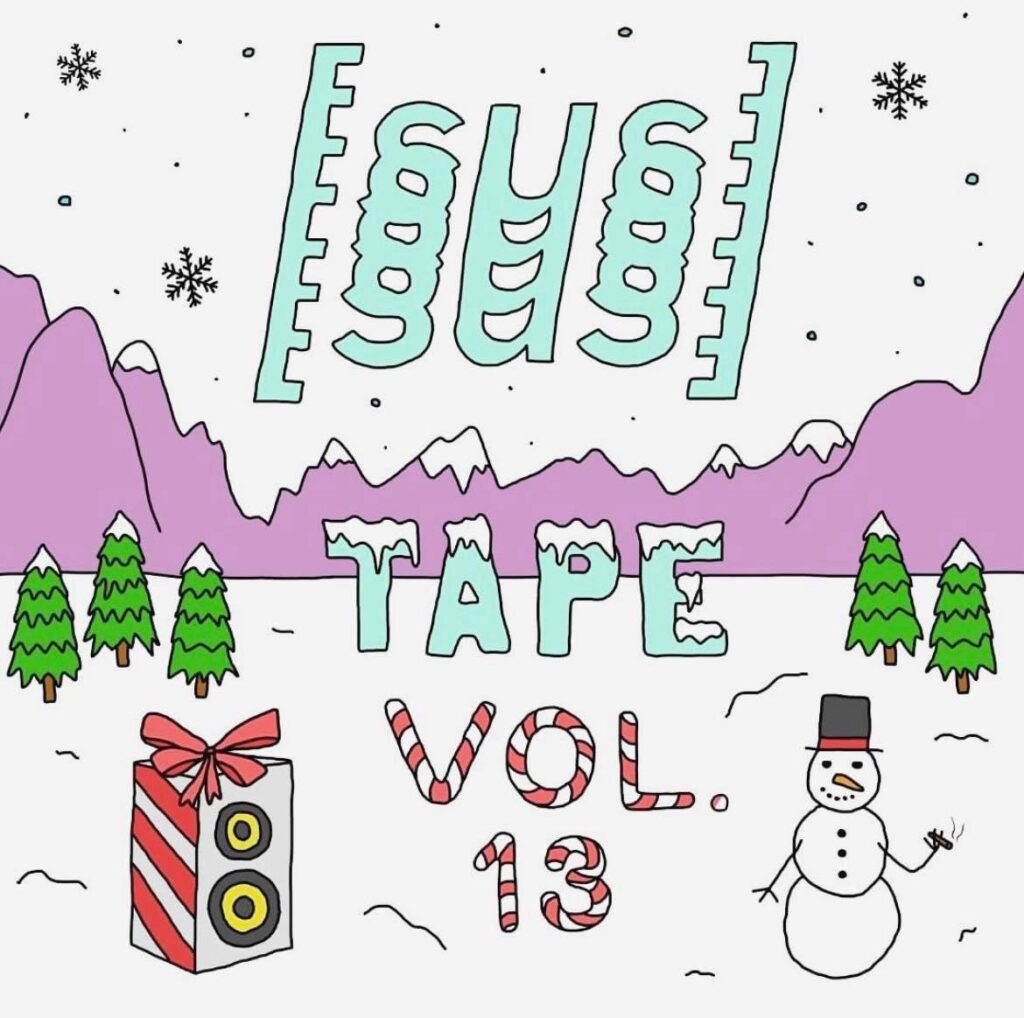 FUXWITHIT mainstay [SUS] Collective busts into the new year with proper fashion releasing Volume 13 of their [SUS] Tapes. Their fearless founder, episcool, continues to provide an outlet for the overlooked, underrated, and underground talent by hosting these compilations. Volume 13 bears witness to first-time [SUS] Collective artists such as insowmya and Dankhai Shroom while welcoming back veterans such as JuLo and Dink The Poof. This series homes over 150 tracks and carries on the [SUS] vision of being all-inclusive.
Track one comes out swinging with the legendary Tsuruda. In addition to this blessing, Tsuruda enlists a special guest, cousin litt, to gift us 'Bruiser'. Effortless rhymes dive over a steady bassline with cousin litt, giving these bars character. reeel. then takes over the next song with 'Pockets' and pushes the limits of a defined genre. He combines agitated left-field bass with hidden trap elements that are given more life in the last drop. We are then led to the return of [SUS] Tape veterans, asáu and jordnmoody, who have teamed up on this edition. 'Emissions' spits out dark trap tones with a no-nonsense attitude. An infective beat that hits hard and will lead to involuntary head bobbing. Up next, listeners are battered with the high-energy concoction 'Wugmanti'. This creation comes from Dankhai Shroom which is one-half of the bass-defying duo Shanghai Doom. 'Wugmanti' is playful and well crafted that carries a steady bounce. 'Castles Made of Sand' by snuggles is after that. This song is a display of pure audio perfection. It is expertly designed with a listening experience that brags on the knowledge level of snuggles. While it is a testament of skill, it also proves why the included artists deserve a proper platform to shine.
[SUS] Tapes would not be in existence if not for the one and only episcool, so it only makes sense to see her appear with 'Unhinged'. In this, we see episcool partner with insowmya whip up quality ear candy. An aptly titled track sees the first half calm and collected that soon will up the ante. Moving towards the end of the track is where things truly become unhinged as neither artist holds back.
What else goes into helping curate a proper [SUS] Tape you ask? Some dirty, grimy hip-hop flips. Volume 13 enlists the perfect team to tackle this with the trio of Lasse, Ql1x, and Goldscrolls. Their track 'Salt' throws the Ying Yang Twins 'Salt Shaker' through proper trap treatment. This reimagination will destroy festival floors and deserves to be played out across the world. After that, we are met with a very special inclusion. A FUXWITHIT Champion, a personal favorite, and [SUS] Tape OG: KUREI. KUREI broke onto the [SUS] scene back in Vol. 5 with 'Street Fight' while making continued contributions to this project. The release of 'Whippin' marks her official return and first release in over 8 months. I could not be more stoked and what better place to return than the [SUS] Collective. In addition to the previous rap flip, KUREI cuts up 'Can't Touch This' by BIA in 'Whippin'. It comes with all the classic KUREI vibes but also pushes their creativity to a new level for the new year.
Moving on to number 9 out of 13—if you are still reading, I have so much love for you as I tackle each track. JuLo and Sterfry dissolve the limits of trap and give a barbaric bass tone in 'Mob Wobble'. If you could take an alien invasion and repackage that experience into audio, it would be this track. However, just as you feel you are about to be abducted the mood is lightened with a bit of airy future sounds before returning to the battlefield to end the song. Arriving at the last quarter of contributions, Dink The Poof dispenses 'Exploders'. Dink has distinctively disfigured a question mark symbol in a way for your ears to digest it. Removing all boundaries for what music might be, they still provide a cohesive way to find rhythm and make you move. 'Exploders' will definitely pique the interest of your hearing senses. Following that is 'Dope' by Aztek. In this track, you will find what would be described as an inverted triangle. Meaning, this track may start out simple and basic but over time it will build on itself. Eventually, this leads to a fusion of trap and house leaving me asking if I should shuffle or nod my head. 'Uh Ho' by Kazantzakis is next. He had an incredible 2021 and recently dropped off his interview and guest mix for FUXWITHIT. The track almost goes by too quickly but provides just enough substance to make you wish it were longer. Rounding out Volume 13 of the [SUS] Tapes is Lewcid with 'Network'. This creation delves into the profound world of trap with swaying 808's that interplay on the off-balanced environment. The structure provides a unique journey of audio that leaves a feeling of diving off the deep end.
[SUS] Tapes grow my love for the collective and what they represent. I hope it can provide that same love to all those who find themselves listening. They have a vision of passion that holds on to the roots of what brought us all to SoundCloud, to begin with, while hitting it with a modern approach. There are few if any that could stand toe-to-toe with [SUS] Collective and what they provide to this niche community. Being my first article in some time I wanted to give proper efforts to [SUS] and the artists it delivers. I appreciate those of you who took on the task of completing this lengthy article and I look forward to what this year has in store for us. [SUS] Tape Volume 13 can be streamed in full below with each track containing individual free download links.