Stuca Exudes Pristine Originality With 'Synergy/Airlock' – FUXWITHIT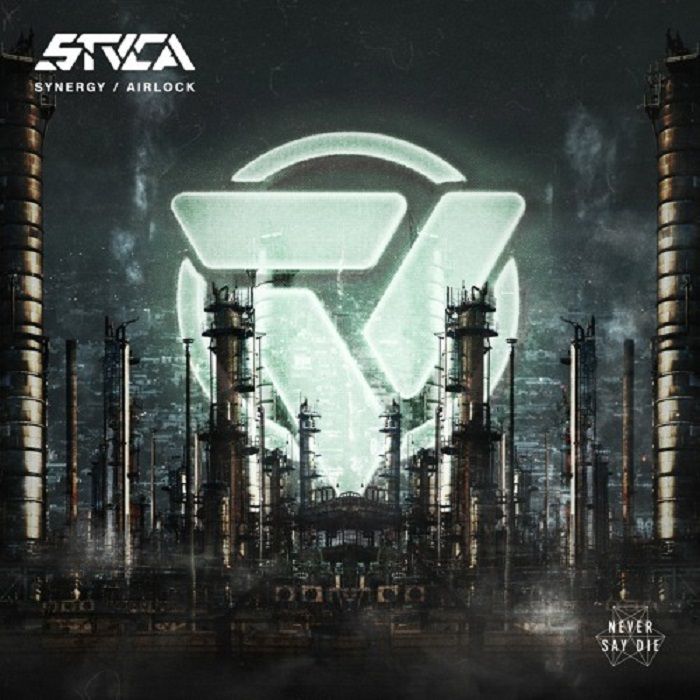 When an artist achieves honing their individual sound into something that's instantly recognizable as their style even when the song is unfamiliar, you know they're really onto something truly special. San Diego, California's Stuca is one of the brightest shining examples of the current ever-evolving sonic ecosystem that bridges the gap between brutally hard trap and gritty, girthy dubstep. A devious dancefloor dominating duo of genres that just simply work, it brings together a diverse spectrum of music heads into a common space of enjoyment and enthusiasm, sprinkled with absolute carnage. He's been one of our favorite artists to cover for some time now, with FUXWITHIT having the great pleasure of premiering 'Gears' and 'Fuck Off' already from his steadily growing arsenal. His latest piece, 'Where We Are', is a breath of fresh air that expands successfully on his traditional repertoire, while still maintaining the telltale Stuca flair. Now, he's back with his first body of work of 2021 with a two-track extravaganza 'Synergy' and 'Airlock' out now on Never Say Die.
Synergy is defined as "an interaction or cooperation giving rise to a whole that is greater than the simple sum of its parts," and this is a perfect descriptor of this magisterial piece combining bone-crunching bass lines and overt melodic overtones that combine into something truly special. 'Synergy' boasts cascades of reverberating earthquake-like bursts of energy that perfectly exemplify Stuca's wholly unique sound proving once more just how far his production prowess has come.
Who doesn't love an aggressive, bouncy intro? 'Airlock' more than delivers with sexy, perfectly manicured samples that swiftly accelerate into peak danger mode. Big on vibes and even bigger on stylistic appeal, this is one piece that quickly gets the hips shaking and heads nodding with peak delight. An irresistible overall work with banging drums and boatloads of zealous fun, Stuca will have you coming back time and time again with this track.
Stuca has once again proven that he's here to stay by building upon his already massively impressive skills and providing listeners with an exceptionally clean and robust audible experience. Look for him to decimate live shows as he pops up on more and more billings in the future, and make sure to check out 'Synergy' and 'Airlock' for yourself in full!