So Sus Brings The Raucous In His Edition of 'Cocaine' by Juelz – FUXWITHIT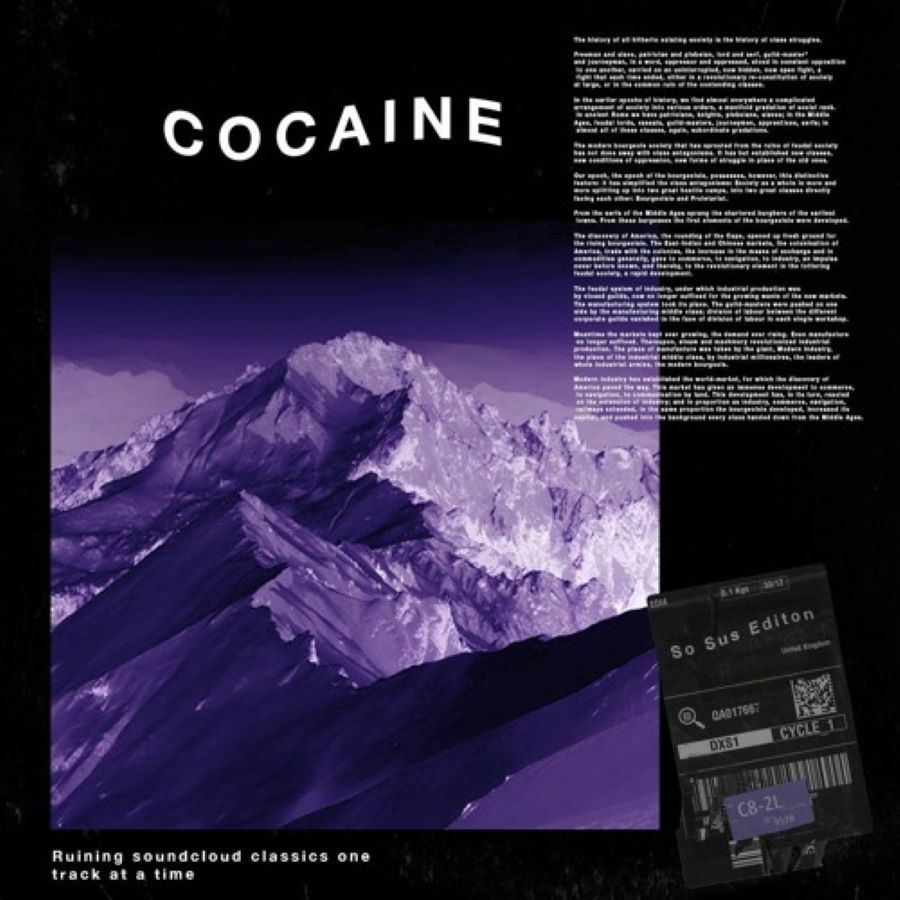 From the stage of big room house to the grittiest of underground trap and eclectic future bass, Tana Mazembe  aka So Sus has been an ever evolving producer and DJ that continues to push the forward thinking agenda. Originally from Zimbabwe, he is now based out of Vancouver and has circulated the FUXWITHIT movement for some time. He has consistently been one step ahead of the game and proves his adaptability time after time. In addition to this, he's maintained top tier production while curating timeless tracks. His latest experiment leaves no room for doubt in his skill as he takes a staple track of the trap culture and gives it the So Sus treatment.
What track exactly? None other than 'Cocaine' by Juelz, a song that was broadcast to the world of trap in 2015 and can still be heard coming from speakers at shows today. So Sus gives the track even more life than before while keeping true to the original sound. "I thought man I kind of miss hearing it in sets and I thought maybe I should make a cool edit, then the edit turned into a full rework. It was more of a passion project for my own enjoyment than anything else," says Mazembe. The passion he is speaking of is clearly defined in his rendition and it is having that passion that assists in making the best of creations. "I do have a habit of changing a song a lot when I flip them but I really wanted to keep a heavy nod to the original with this one," continues So Sus. As you can hear in the first drop, it gets a full makeover with Mazembe recreating the synth riff and adding his own secret ingredients. Whereas the second drop really embraces the original melody to give you that throwback trap sense of feel. "I will say there's a couple more flips of songs from that same era," says So Sus, which leaves us hopeful for more releases of ingenious innovations. If you're a trap-head like I am, this is a must listen. Be sure to grab the free download here.