Skyyward, AENEAS And Scorpiioh Unleash Fury With 'Agile' – FUXWITHIT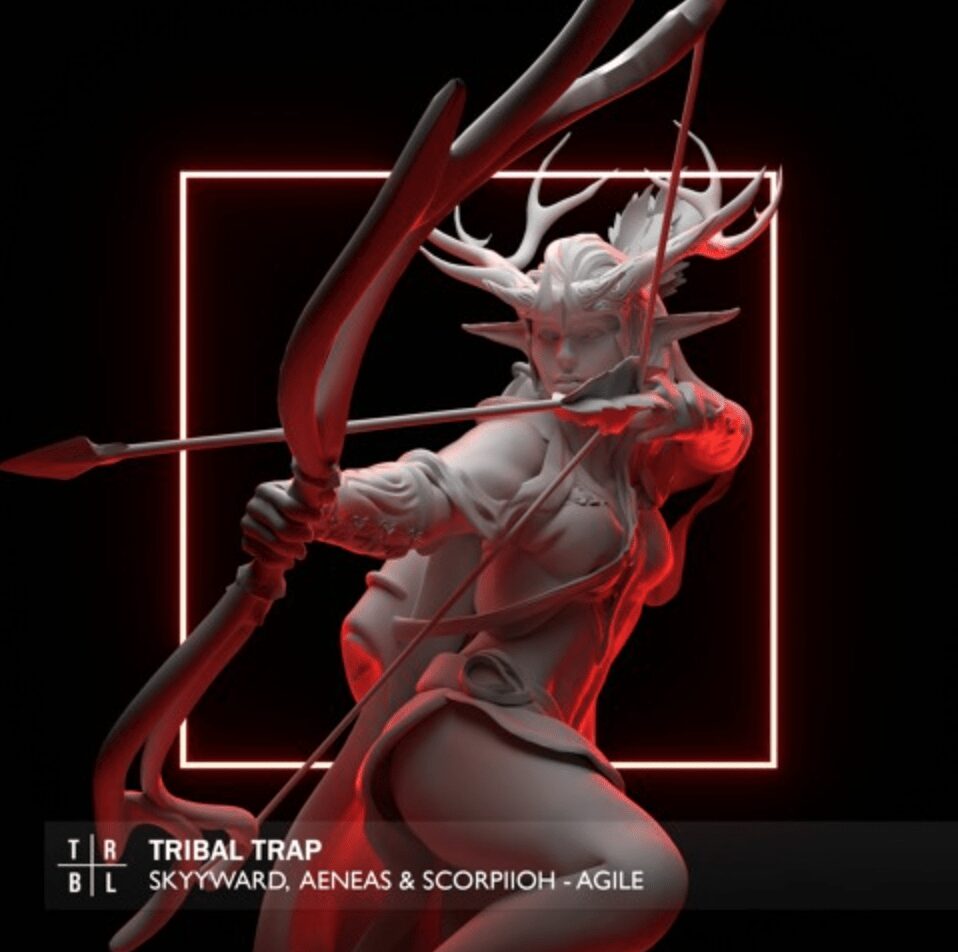 Running through the trees at a rapid pace, Skyyward, AENEAS and Scorpiioh have joined together for a hard-hitting collaboration. Their newest piece, 'Agile' contains characteristics that define classic trap music as a whole. From thick and suave 808s, to colorful melodies and more, it's a memorable journey worth taking. And with the help of the Tribal Trap label, they're showing the world who they are as a complete unit. Taking no prisoners with their creativity and production styles. If you adore old-school trap music, then this is the perfect track for you.
'Agile' is a threatening and impactful force of frequencies. Having such a tribalistic feel and atmosphere, the melodies hit you even harder than you thought. And accompanying their violent styles along with it just makes the experience even more memorable and addicting. It transports the audience into a thick jungle to explore its lush nature. While witnessing great warriors run through with instruments of great force. Seeking battle and riches with every note being played out. It all comes together in a wild and fashionable tone. Creating a sense of inspiration and awe. There's no doubt these artists gave it their all. Resulting in a classic and everlasting song for years to come. Each section even has its own familiar style and feel to it. Making the track flow in an easy-going way. Making the listener want more when it concludes.
Make sure to go support these legends by streaming 'Agile' everywhere via Tribal Trap. And keep an eye on them. We expect nothing but great things from them all for the future.