Sasha Rome And ero808 Spread A Wave Of Color With 'Monochrome' – FUXWITHIT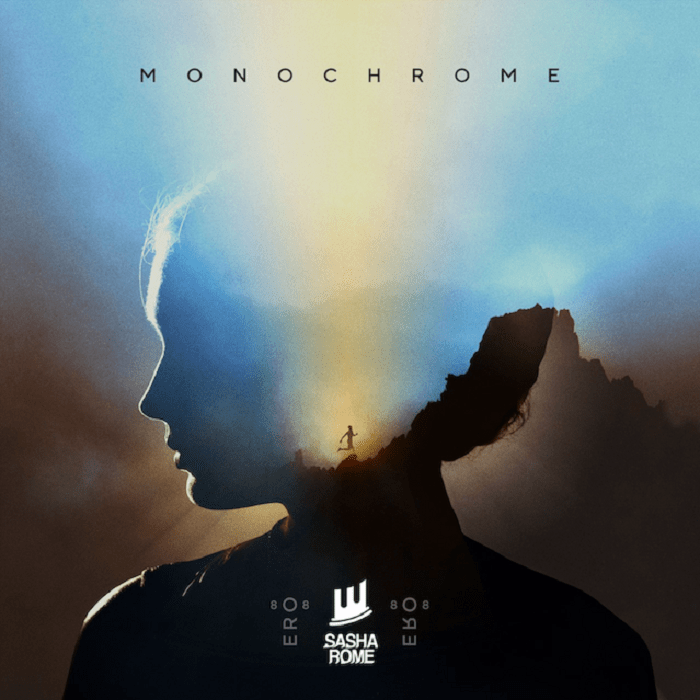 Journeying to the center of the universe, Sasha Rome is back with a brand new groovy anthem. This time, he brings us a track called, 'Monochrome.' A song containing deep meanings, self-realizations, and pure beauty. And joining him on this hit is non-other than singer/songwriter ero808. Even though it's their first time working together, they really brought out something new within each other. Sasha Rome with his euphoric house/indie soul atmosphere mixed with ero808's angelic vocals makes the perfect combination of flavor. Forming a dynamic that stands out from the rest. And resulting in an instant classic.
I created the instrumental for this track to be an atmospheric house track that transports you to another world while keeping that Sasha Rome bounce. Ero808 did an amazing job singing on the track, using a Weeknd-like flow to glide over the instrumental with catchy melodies and vocal production. This was my first time working with ero808 but we're definitely going to have more tracks together in the future, and I hope everyone enjoys this one! – Sasha Rome
I wrote this song about finally leaving an abusive relationship I was in. I think the lyrics themselves can speak to the rest! – ero808
'Monochrome' is a lush blanket of perseverance for the lost. It nurtures the broken and picks them up from the ashes. Bringing back life from a darker side. The haunting and impactful feel from Sasha takes over your body's core. Giving the listener a chilly after effect with every listen. While ero808 is singing his heart and soul out with his soft and powerful range. Sharing touching and organic lyrics from his own life. Adding another layer of openness and sentiment to the track itself. Not to mention how crisp and well-balanced the drums are throughout every section. Giving the track a double dose of rhythm and uniqueness. The characteristics these two brought to the table are notable and honorable in every sense. We're excited to hear what's next for them! Support these legends by streaming 'Monochrome' everywhere.