Runnit And M.E. Swank Flex To The Max With '50ONMYWRIST' – FUXWITHIT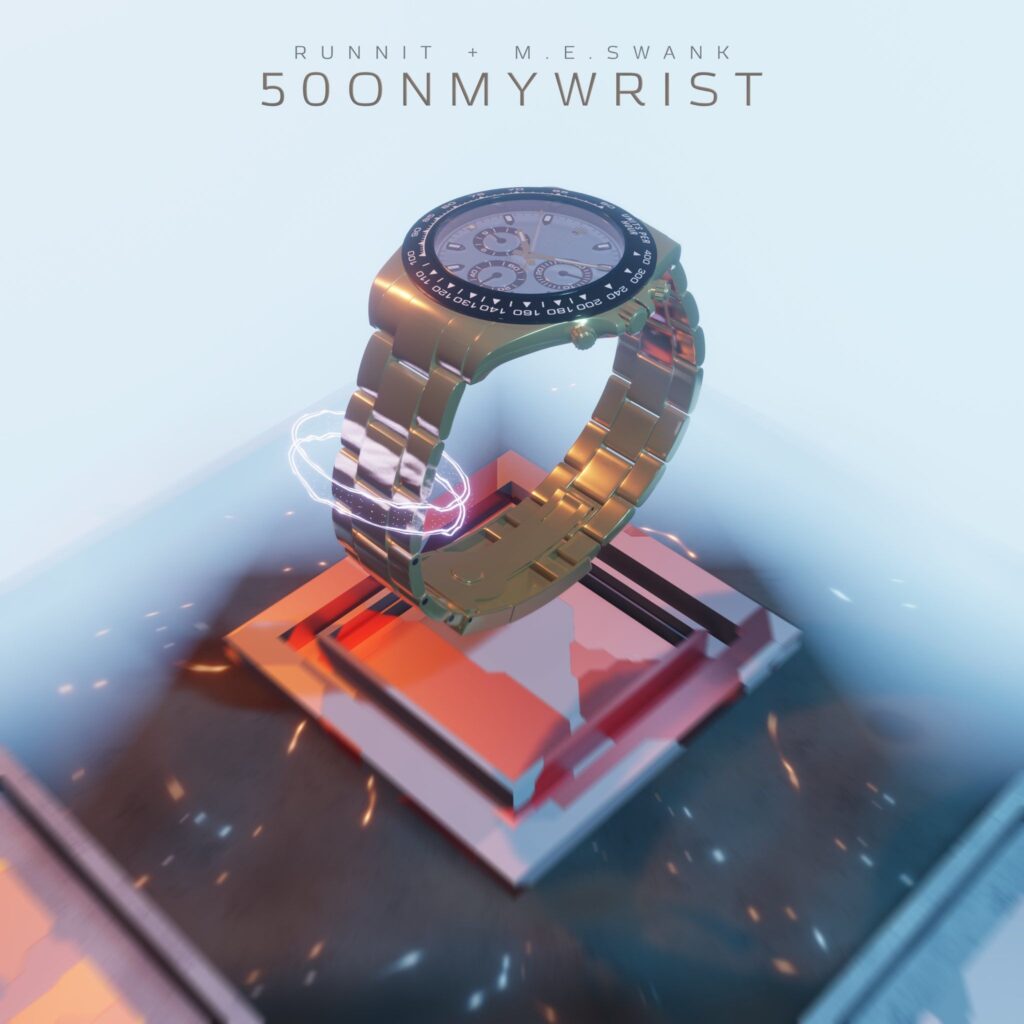 The trap prodigies are back once again. This time, Runnit teams up with M.E. Swank on a shivering new track called '50ONMYWRIST.' These two have had quite a year in terms of releases and impacts. Thanks to their intricate sound design and drum patterns, they continue to shock many listeners and major names deep within the underground. Every track sharing incredible and unique characteristics and qualities. Complimenting the electronic music genre as a whole. Not to mention the high quality frequencies in their production styles. Creating a feeling of inspiration and awe. So prepare yourself, because this one hits extra hard.
'50ONMYWRIST' is an airy yet heavy sensation to the core. From gritty and playful bass leads, to a satisfying rhythm, this single holds many surprises within the outline. The attention to detail is outstanding as always when it comes to these artists. They show the same amount of effort for each puzzle piece in order for a bigger outcome. The use of a dreamy and soothing arrangement in the beginning, translating to some disgusting drops was a genius route to take. It keeps the track flowing in an interesting fashion. While experiencing something new at the same time. Nothing feels out of place, making it all come together as one. Showing the audience their true skill when creating art.
Runnit and M.E. Swank are two unique musicians within the industry. Their own styles coming together for a track such as this is nothing but gold. Clearly hearing the passion these artists share throughout the art piece itself. So make sure to go support by streaming and copping the free download.