Rome In Silver Showcases Brilliance On 'Makeshift Moon' EP – FUXWITHIT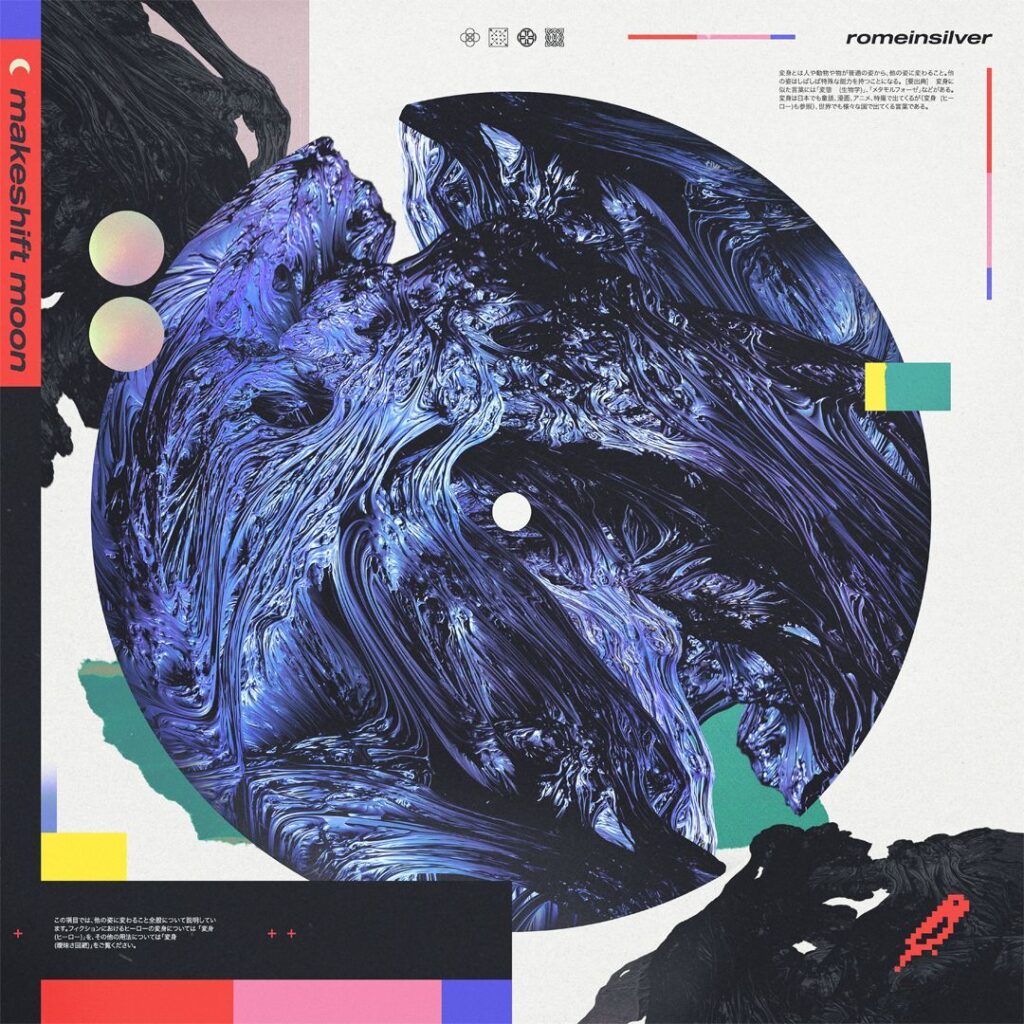 Few artists today are as versatile and consistent as California's Rome In Silver. Whether he's making hard-hitting trap, upbeat house, stunning future bass, exploring a fresh take on DnB or pulling elements from all the aforementioned areas into one, the quality seems to exceed with each release. Proving this yet again comes his latest EP, Makeshift Moon, which is out now on bitbird.
The project opens with 'Mosaic,' featuring a hazy soundscape that creates an air of mystique. As the drums drift in, you're brought closer before being leveled by a cataclysmic drop. The synths are dizzying and call back a grittiness of Rome In Silver's early work. The beautiful melodic break provides a picturesque detour before things get heavy once again.
The previously released singles 'Colorblind' with Biicla and 'Like You' add layers of depth to the middle of the project. The Biicla collab is haunting and melancholy while still remaining catchy and dare I say fun? 'Like You' is an absolute work of art. From the driving, evocative house groove to the entrancing melodies and lovely vocals, this song feels like falling in love for the first time in the peak of the summer. It's a pure shot of serotonin in audio form.
Lhasa Petik's sad vocals find the perfect home on 'Never Be The One.' It's a moving work that's assured to put you in your feels with a bouncy bassline that'll have you moving with ease. Wrapping up Makeshift Moon comes 'You Know' a bop that proves glitchy doesn't have to equate to abrasive. It's futuristic and experimental while still remaining approachable.
I definitely took in a lot of my surroundings when I made this EP. Each track was written in a different location ranging from Palm Springs to Orange County…they all have a drastically different feel. You can feel the solitude of the desert [on one track]and the uplifting and euphoric mood of the ocean [on another.]– Rome In Silver
Rome In Silver's latest EP is a diverse and gorgeous ride through his sonic universe. Stream Makeshift Moon below.