RMR Drops His Innovative Debut LP 'DRUG DEALING IS A LOST ART' – FUXWITHIT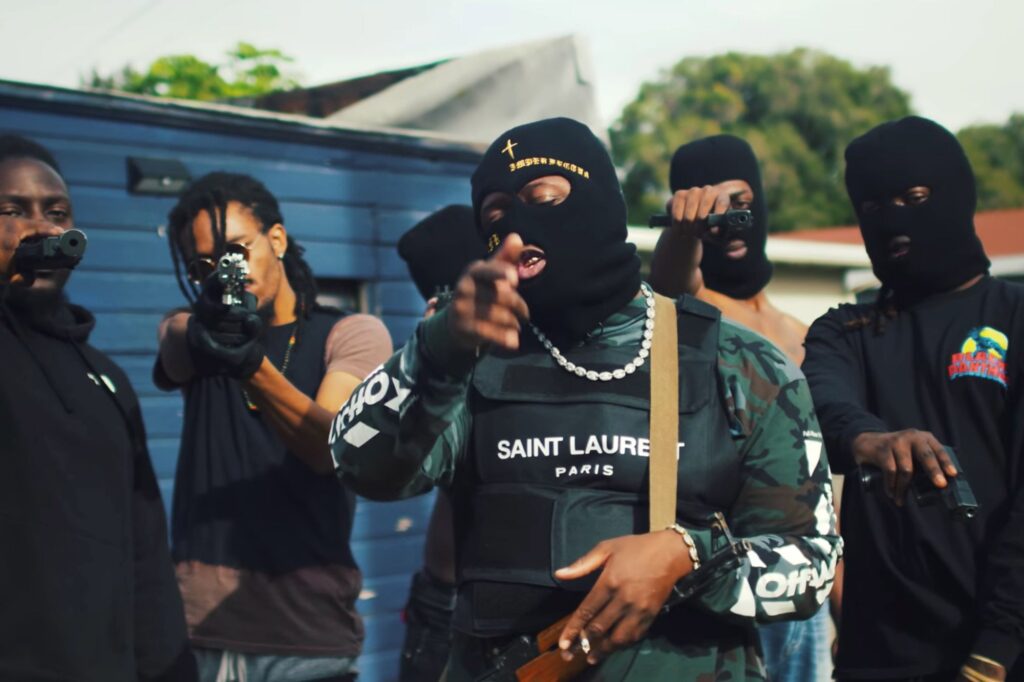 In February right before the madness that 2020 has become, we all witnessed the birth of hip-hop's latest boundary-breaking crossover almost overnight. One day we all woke up to this one-of-a-kind aesthetic presented in RMR's debut music video titled 'RASCAL.' Listening to the video without audio would give you the impression of a hard-hitting trap anthem, but in reality, the song provides a constant contrast between these beautifully stripped back piano melodies from the tune of Rascal Flatt's 'Bless The Broken Road' and the story of a young man's struggle growing up. This ingenious approach to his craft made RMR a viral superstar in the blink of an eye.
Soon after the masked rapper signed to Warner Bros and announced his debut LP DRUG DEALING IS A LOST ART. Since then we've already seen two more singles from the project, 'I'M NOT OVER YOU' and 'DEALER'. The latter of which saw a remix that added verses from the likes of Future & Lil Baby. With the support of the industry now behind him, we finally get our first full look at DRUG DEALING IS A LOST ART, and it did not disappoint. 
We start with 'WELFARE' which from the beginning has that already recognizable RMR sound to it, with these major piano keys and guitar chords. Around thirty seconds RMR reveals his powerful voice full of emotional tenor and range. The lyrics of this track drive home the inspirational and uplifting tone of this track. 
Next up we have 'NOUVEAU RICHE', which boasts a lively beat full of intricate hi-hat and drum patterns accompanied by RMR's verses, in which he effortlessly transitions from different flows. The lyrical content of this track paints a picture of RMR's life soon after he found success and his internal monologue concerning the future of his career and life. 
Next up with we have 'Silence' which is a blissful and emotional ballad about the struggles one might find in their relationship. RMR's nostalgic and retrospective tone in his voice complements the slow arpeggiating synths, orchestral samples, and almost 80s synth pop-like one hit's that are everywhere in this record. This track serves as a perfect interlude within the project, where RMR perfectly segways us into the last phase of the record. 
The last track we're hearing for the first time takes an almost complete 180 from the track that precedes it. 'Best Friend' is a textbook party anthem with a fast-paced hard-hitting 808 heavy beat that pulls you to the dance floor. Even when delivering a familiar-sounding track like this one, RMR never fails to inject some of his special vocal sauce into some of these breakdowns within this track. 
All in all, this project marks the beginning of someone who has barely scratched the surface of his potential, and someone who we should be expected to see a lot more of over these next few years. Stay up to date on the evolution of RMR right here, and make sure to stream the whole project down below!