PREMIERE: Shanghai Doom & Smoakland Create Inescapable 'Time Warp' – FUXWITHIT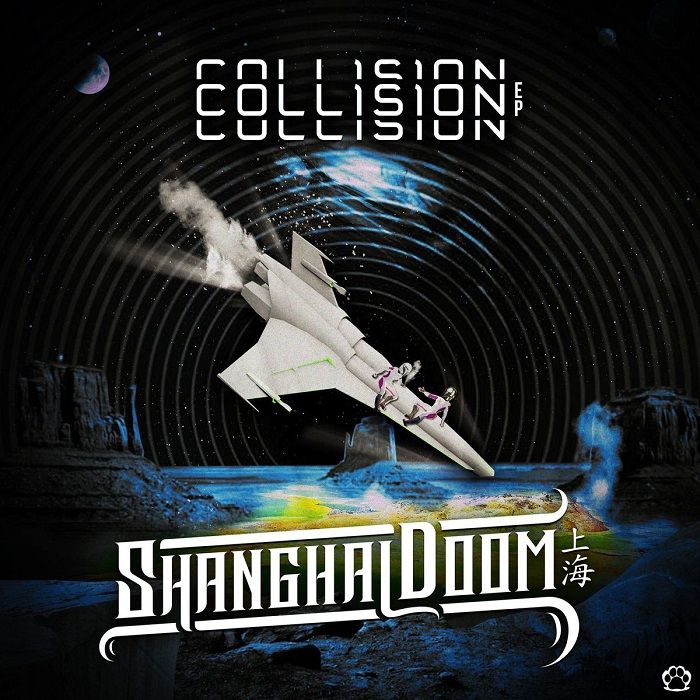 Concocting an exceptionally experimental and splendidly spooky audible aesthetic from the very beginning of their production career, Shanghai Doom have carved out their own welcome niche into the electronic music ecosystem. With ridiculous releases on a wide variety of prominent progressive labels like Wakaan, Bassrush, Wormhole Music Group, and more, along with being the 34th installment of our guest mix + interview series, they've consistently shown that they can captivate a far-reaching spectrum of bass music aficionados. Now, they've teamed up with a mighty menagerie of terrific talent to meld their creative efforts into the Collision EP, a 4-track hair-raising romp through all things deep and dirty out on the longstanding dub dealer Protohype's Underdog Records label, and we've had the great pleasure of premiering their collab with the sensational  Smoakland boys 'Time Warp'.
Flaunting some of the thicccest wubs in all the land, Smoakland's trademarked style blends effortlessly with the foreboding soundscapes that Shanghai Doom are veritable mastercraftsmen of. Immediately greeting listeners with robust undulations that swiftly devolve into blissful speaker purrs, there's really no time to strap-in and mentally prepare for the rich evil that one will endure. Dubious vocal chops that sound straight out of a horror movie invade your consciousness, bringing on all sorts of devilish thoughts that would seem extreme in any normal circumstance. Equal parts music, seance, and satanic ritual, hitting "skip" might be the best move around small children, unless, of course, you're trying to indoctrinate them into the unholy church of malevolent wubs. Tight, immaculate mixing makes this track a true treat on the ears, while also straight diabolical energy for the soul. Man, does it feel good to be evil. Check out 'Time Warp' for yourself below!