PREMIERE: Lenny & MCTR Drop Exotic Trap Banger 'Horus' – FUXWITHIT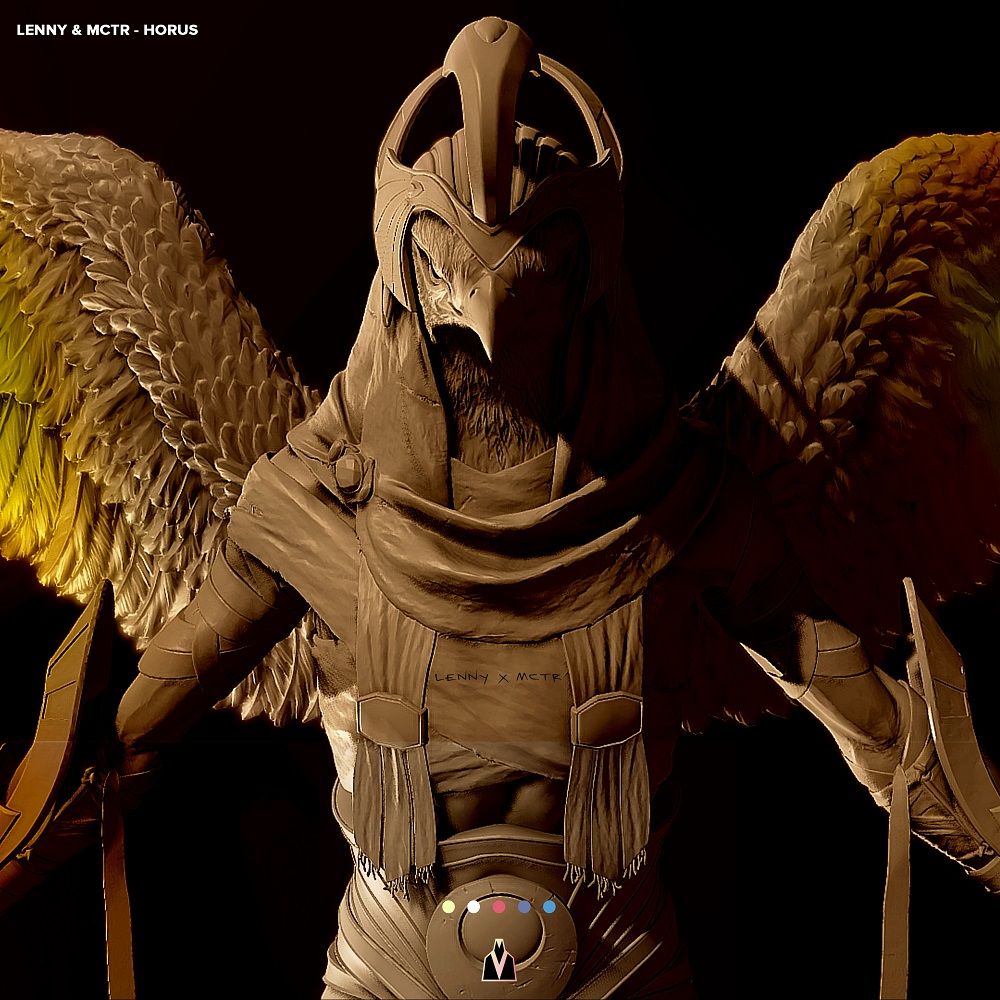 While Germany may not be well known for producing trap, two immensely talented producers are looking to change that. Lenny & MCTR have been making moves in the underground and if you're not yet familiar, it's time to stop sleeping. No strangers to collaboration, their chemistry has been put on full display with releases like 'Mirage' and 'Mufasa.' Building upon the wordly trap sound of those two bangers comes the godly 'Horus.'
Exotic, enthralling and dripping with knock, this collab is trap heaven. Dragging listeners into an Egyptian Pharoah's burial chamber, the sound is regal, dark and powerful. This one packs more heat than the desert sun and the precision of pyramid architecture. Tribal chants conjure a near spiritual experience while ghostly bends add to the ominous appeal. Grunts, pitched rap vocals and heart-pounding bass create the perfect classic trap balance.
With the samples at the centre of what makes 'Horus' so special, we had to take a deeper dive into Lenny's sample process.
As I'm fascinated by ethnic chants, ancient vocals and choirs, human recordings etc; which are impossible to create yourself, I went ahead and found a ton of cool, partly really old sample libraries. I'm still always looking for new ones, steadily enlarging my collection. It's one of my favorite parts of producing when you are hella inspired to create and you sit down at night, just browsing through tons of ethnic samples while building up ideas in your head, dragging out the ones you want to use into your projects. It's so many that you can't memorize the samples, so each time I go through them, it's like opening a present, finding new stuff in your library. You can compare it to rummaging through a huge library of books, just that it's sound and that it's all stored on your PC – fascinating to me. In addition to that, ethnic samples contain a kind of energy no other samples do. Sometimes you know it was recorded in a real African village – not in a studio setting or when it's a Maasai choir sung by a whole tribe, it's really taking you to different places, just by listening to it.
-Lenny
'Horus' is a truly transportive journey, taking listeners on an exotic adventure through sound. Listen below.