PREMIERE: Heyz Makes Magic With 'Anyway' – FUXWITHIT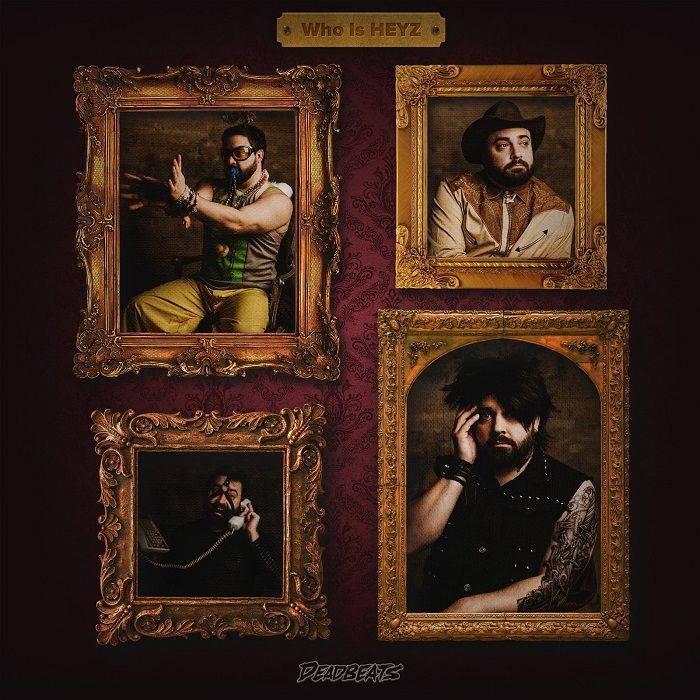 To be successful at one single thing in life is something that hordes of people strive to achieve throughout their time on this planet. To be not just successful, but downright brilliant at a wide range of skills is a feat that is attained by a magnificently small portion of the population. Girthy bass music producer and viral Tik-Tok star Heyz is one such multi-faceted talent. Combining an innate knack for making people laugh while simultaneously making them want to stomp through the ground with vicious bass faces plastered on their mugs, he's found a nifty niche in the music community. Starting off his career with releases on Deadmau5's Mau5trap imprint, he's pivoted in recent years from techno sounds to gritty, grimy bass. Last year saw him find his sweet spot with the birth of his Human 404 EP, a deep dive into his ever-progressing style and burgeoning brilliance. Now, he's back with the release of Who Is Heyz out now on Deadbeats, and we've had the great pleasure of premiering 'Anyway' from it for your listening pleasure right here on FUXWITHIT.
'Anyway' is one of my favorites, if not my favorite track from 'Who Is HEYZ'! The combination of that catchy vocal hook with the pure, all-encompassing energy throughout the track make it the perfect track to kick off the EP. I can't wait to play it out live, I think it will just swallow the room…I definitely still thrash around listening to it and I've heard it 1,000 times."
Starting off with a melody that reminds one of strapping into an outer space adventure, a sense of exploration and primal excitement fill the bones. A low rumble is introduced into the fold, as the shuttle is about to lift off from the station and shoot straight into the stratosphere at breakneck speeds. And that's precisely what happens, as the initial downpour of bombastic bass lines in 'Anyway' are as brazen as they are bold, bursting your consciousness into the void. Gravitational groove guides you through this interstellar adventure, keeping you firmly amped while also simultaneously not fully sure what's occurring, a mindboggling good time. If there's anything to be gleaned from 'Anyway' and Who Is Heyz as a whole, it's that this is one producer that's going to make massive waves in the scene for years to come. Check out 'Anyway' for yourself below!