PREMIERE: GAWM Turns Danger Levels to Maximum With 'Radiation' – FUXWITHIT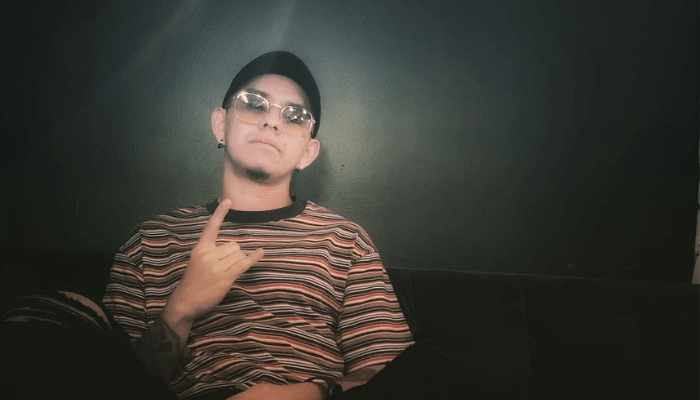 Debilitating scores of fans whose musical tastes lie right on the border of dubstep and trap, Los Angeles's Cristian Aguilar, also known as Gawm, finds a happy and wholeheartedly heavy middle ground. With his tracks gaining major recognition and support from some of the biggest in the bass business like Skrillex and Excision, it's no wonder he's caught the eyes of a steadily-increasing number of audible aficionados. This year he's had triumphant releases on some of the most legendary and progressive labels in the game like Dim Mak, Barong Family, Subsidia, Bassweight Records, and 40 Oz Cult, just to name a few. With all this attention placed squarely on his devasting discography, it was no wonder that Protohype tapped him to release on his newly minted Underdog Records label as part of their inaugural The Pack compilation album, and we've had the great pleasure of premiering his track 'Radiation' from it for your listening pleasure right here on FUXWITHIT.
For those familiar with Gawm's already trademarked style, gratuitous grit has practically become a mainstay. Wildly wheeling-and-dealing supremely scintillating pieces like they're going out of style, this California native shows no concern for human life as he eviscerates his listeners with grandiosely gross concoctions. 'Radiation' is no different, as the initial basslines in each drop sound like an organ straight out of hell, featuring thick, elongated notes that turn bones to dust before smacking all in the vicinity with Gawm's trademarked hybrid trap synths. Mind-bending, malevolent, and all-around menacing, this is a piece that will surely raise eyebrows (if it hadn't already blown them off.) Is that siren wailing in the background a warning that a nuclear explosion just occurred? Or a welcome alert that this young artist just dropped another heater? We're personally leaning more towards the latter, but don't take our word for it, check out 'Radiation' from The Pack a day early for yourselves below!