PREMIERE: Explore Houndtrack & capshun's Underwater Odyssey 'Illuminate' – FUXWITHIT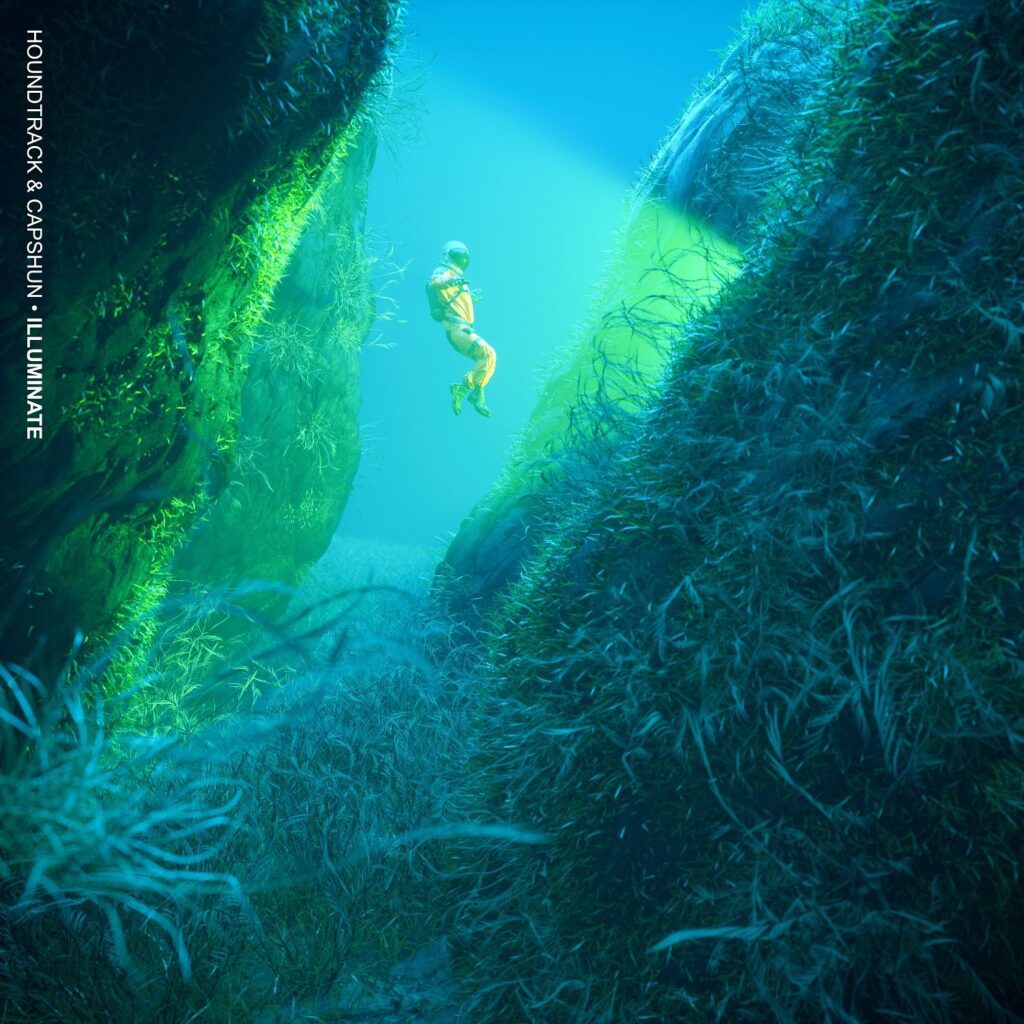 "Earth is being ravaged by humans' destruction. Dystopian distress compels a ragtag crew of a biochemist, an aerospace engineer, and an artist to launch into space in search of a new planet to sustain human life." This is the foundation of Houndtrack's ambitious new project, a masterfully well-thought-out concept album that has been rolling out one chapter at a time over the past several weeks. The full story behind each track can be explored on his website but today we're diving deep into the newest piece of the story, 'Iluminate' with FUXWITHIT favorite capshun. What started as a granular experiment evolved into an auditory odyssey that's beautiful, adventurous, and an absolute bop.
"This is chapter 8 of the 10 chapter project I've been releasing as part of my concept album, which will be out in full in July. In 'Illuminate' the team is exploring a cave on the new planet. They hear a robotic greeting calling out to them in the cave (which you'll hear at various points in the song, like at 0:50). Following the voice, they come upon a glowing pool, which of course they decide to dive into. 'Illuminate' is the soundtrack to their underwater exploration. Keen ears will notice the sound of the crew's scuba gear and the bubbling pool at the beginning of the track." – Houndtrack
'Illuminate' showcases the producers' keen abilities for world-building. More than just a fun-filled track, it's an immersive experience. Every element is carefully crafted, from the sounds of the deep underwater breathing to the haunting but alluring vocals, robotic "hi's," and lush soundscapes. The builds conjure feelings of uncertainty and anxiety while the drops deliver a divine sense of elation. It's a majestic underwater dreamworld with immense wonders flooding the senses at every turn. Dive in… the water is warm. And be sure to grab the free download.