PREMIERE: Dr. Ozi's Latest Will Leave You Wanting To 'Play It Back Again' [Interview] – FUXWITHIT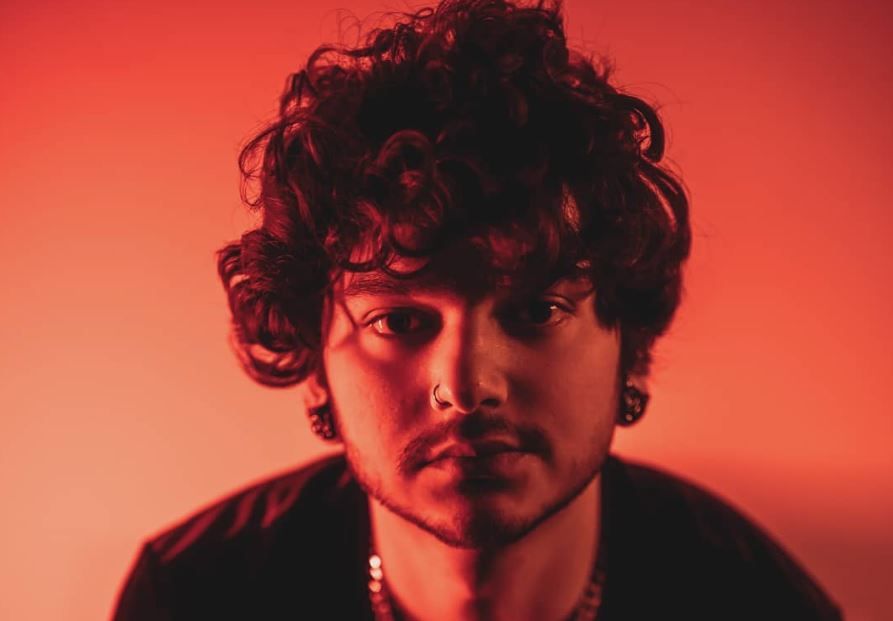 Few artists atop the dubstep scene have been as consistent and prolific as Dr. Ozi. In addition to the odd single to keep fans on their toes, the Toronto-based producer has put out at an extended play every single year since 2015, with each staying true to his style while remaining fresh and innovative. More recently, Dr. Ozi teamed up with Soltan to unleash a wicked flavour of both their styles, and the talented artist is already back for more.
Out today on Never Say Die, the Host EP is a five-track endeavour that sees Dr. Ozi pushing his sound to new limits once again, and we have the honour of premiering 'Play It Back Again' from the collection. The entire Host EP is phenomenal and deserving of a few run-throughs, but 'Play It Back Again' is a standout from the project due to its lively introduction paired with the quintessential Dr. Ozi heaviness and bounce. Equally fun and dynamic as it is menacing and core-shattering, 'Play It Back Again' is Dr. Ozi at his finest, showcasing how a signature sound does not mean confining creativity.
We also had the pleasure of catching up with Dr. Ozi to talk everything from the current state of the dubstep scene, to his newest Host EP, and much more. Don't miss 'Play It Back Again' and the interview below!
How are you doing during these crazy times? You seem to be keeping busy with live streams and radio shows among other things, what other activities help you pass the time?
Haha, yeah it has been quite a journey. I am sure anyone who's making music right now is doing something to keep themselves busy, as they should. Other activities I got into were painting, and gaming a lot to keep in close contact with my friends and peers.
In a 2017 interview, you seemed to have predicted the ongoing loudness war, stating that "mixdowns are getting louder and crispier all the time". What's your take on the current state of the dubstep scene, especially in regards to the above quote?
The loudness war is still in effect. I have seen hard mixdowns where they don't mind clipping their mixing channels above 0 dB, and sometimes even more. There are ways to portray loud. Sometimes loud can also be looked at as the length of the sound. Mixing a song is more of a timbre concept now. If clipping is the sound of the producer, and if it's a creative choice, then sure.
A lot of people are going to break rules and try things and that makes me excited.
You also added that on paper, what some artists do shouldn't sound good but on a big system, it's a different story. With shows getting cancelled and no foreseeable date for their return, do you anticipate a major shift in sound as curation may no longer be for live shows?
Most definitely, I think this kick in the butt period of time is going to bring the creativity out of a lot of artists. When you do something as a repetition you eventually start getting sick of it because it feels too much like a muscle memory, which is good and bad practice in music. Experimenting is what I think is going to happen in this time of waiting. A lot of people are going to break rules and try things and that makes me excited.
I think anything that makes you move has a place in live shows. Whether it be a tap of your foot or a full on dance. Which, in return, means a lot of people are going to be relieved once the pandemic is done, and everything will be moving on with lightning speed.
Who, in your eyes, is pushing the scene forward, keeping bass music fresh be it for a live audience or for enjoying in the comfort of your own home?
I think anyone in the underground scene. During my live streams I have listened to so many new artists that barely have been discovered. The young artists ages 10-18 are legitimately making my jaw drop with their skills and knowledge. People like JoeB, The Sausages, Moore Kismet, to name a few.
I also want to say that a lot of DJs are starting live streams. Those people that are doing that deserve the exact same recognition.
Congratulations on yet another fine body of work in the form of the Host EP. How long has it been in the works? If you had to pick one, which track would you say is your favourite from the bunch?
Thank you so much! This EP was in the works for 7 months. The branding and the story was what made it quite a different EP. The plan was to showcase the Host brand before the EP. I feel very satisfied that there are people following the concept.
The quality and quantity of your musical output is rare. How do you stay inspired while continuing to innovate with each new project?
Like I said, anything in repetition starts becoming stale. So, I always like to practice things so I am never demotivated to create something. I'm practicing the creative side of my brain. Trying things like painting, motion graphics, 3D designs. I love playing on my hardware synths.
It's very easy to forget that playful and curious side of your personality which has always been there since you were a kid. It's nice to remind yourself you're paying attention and learning while being curious.
The pandemic had got everyone in such a division that I wanted to create something that people felt a bit more connected to and closer to my music.
Along those lines, what was a key difference in approach and desired outcome when writing Host compared to Demons In Denial?
Demons In Denial was more so the final stage of Ozi, the monster, finally being a real thing and now people can see what he looks like. Demons In Denial was more of a story line that started with a bunch of other releases. There is meaning behind the songs but not anything too crazy, then again I am making electronic dance music. It was more so a story between the Doctor having multiple personalities and one of them being Ozi.
Host is more about the people – I created the songs in that tone of sound. People followed Ozi, and the Doctor has become more of a voice. Each song has its personality and each song has a theme and setting. That's how my workflow has been and it's treated me well thus far.
As it's the name of your radio show and latest project, what does the word "host" mean to you?
Hosts are followers of Ozi. Let's remember that the Doctor is just voicing who Ozi is. Hosts are kind and courteous and respectful. They believe in knowledge and friendship. The pandemic had got everyone in such a division that I wanted to create something that people felt a bit more connected to and closer to my music.
Check out the Host EP in full below.