PREMIERE: Bass Nation Unveils Debut Compilation '.50 CAL VOLUME 1' – FUXWITHIT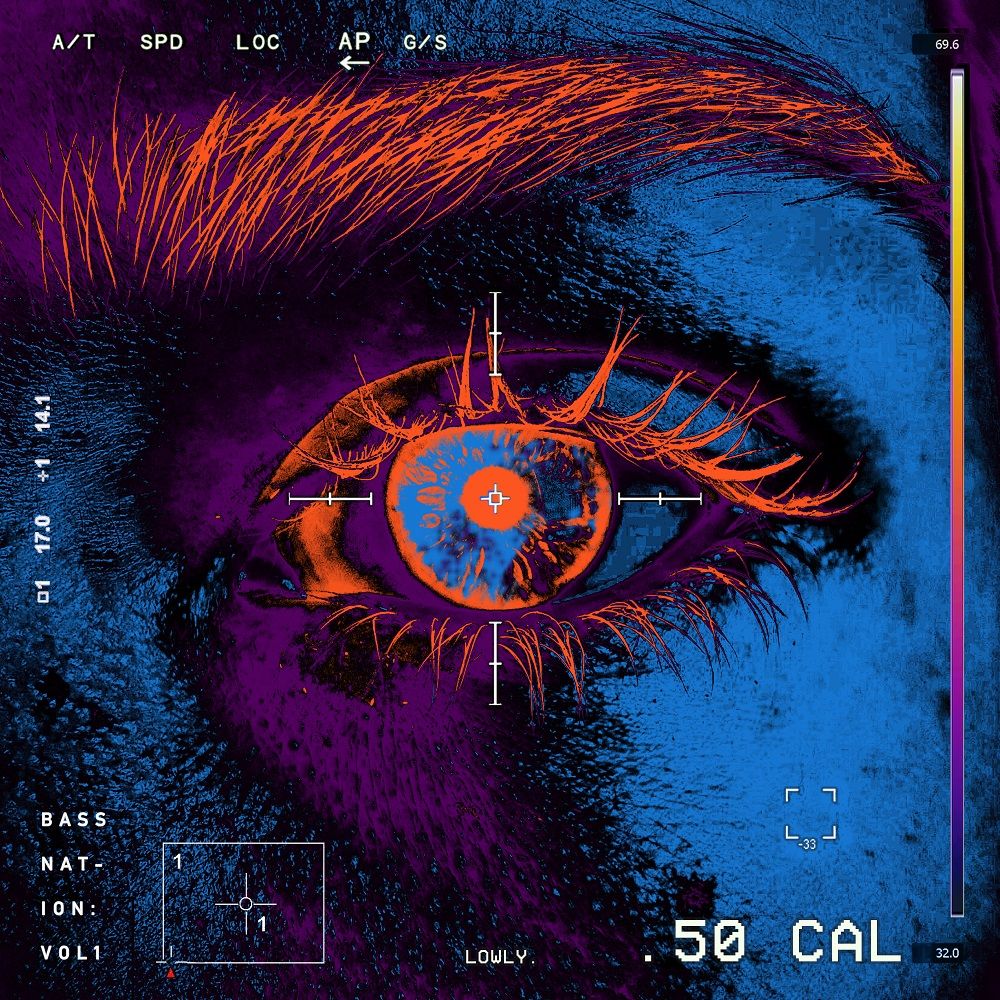 Bass Nation is well-regarded as one of the premiere outlets for bass music on YouTube. But their curation doesn't end there. The brand has expanded to be a tastemaker on both SoundCloud and Spotify with a multitude of releases and playlists. Today they mark a new milestone with the release of their debut compilation .50 CAL VOLUME 1. The project stays true to their manta of, "Promoting breakout trap artists with the hardest hitting underground bangers," through its 17 tracks. If you've been looking for quality, real trap music, you've just found gold. As the title suggests, this one is packing some serious heat.
I wanted this album to be the artist's album – by the people, for the people type of concept to layout a solid creative foundation for Bass Nation's future projects. The inception stages of this project were largely led by a collaborative effort from the artists featured on the album. We brainstormed titles that we felt would really reflect and emphasize the bang they were coming with. It's quite the impact. To quote a google search I saved: There's really no way to survive a . 50-cal. … 50-cal. hits with so much energy that it would likely kill you even if your body armor could stop it.
– Brandon De Oliveira, A&R – Manager – Bass Nation & LOWLY
Leave your armor at home and throw on your best headphones before diving into this one. From start to finish the album is gritty, hard-hitting and jam-packed with heat. While it's worth playing out from to back, you know we had to call out a few of our favourites standouts.
First up is LENNY, KEDALOS & STRADEUS' 'AVALON.' Blending heavenly soundscapes with epic bass and no shortage of knock creates a vibe that is blissful yet bumping. Entering the 'WARZONE' MCTR fuses icy strings with snappy percussion and a slowed up switch up at the end that puts this one over the top.
Looking for something a bit more vibey? E.Y x THÉOS pack some major vibes without sacrificing any bump on 'MOON.' Regal and blissful with plenty of bass, this one feels like blazing one on an opulent mansion's patio overlooking a sprawling garden.
Completing our wrap of can't miss tunes is SACE's 'RISE.' With three distinct drops, the track proceeds to increase the intensity as it evolves. The final drop reverberates with epic trap horns that'll take you back to the golden era of electronic trap. These tracks are only a sample of full body of work that also contains heaters from VOWL, HÉLIX, HÉLIX, MAKZO X ROSHIMA, NOIXES, NOAX & many more.
Dear Bass Nation Album Artists,
Would you look at us? This damn thing took a while, but well worth the wait. (I hope you guys can agree). I want to take this quick opportunity to say thank you to all 25 of you. This moment is yours, and the Bass Nation platform would be nothing without you and your fellow artists brethren/sistren. We've come a long long way and we still have a long way to go, but with the amazing community/family we have behind us there's no limit on how far we will get. Live it up now so we can run it back for a Vol.2 next year.

Lastly, a massive shoutout to the Bass Nation family, no other music channel's community compares to you and we cannot express how thankful we are for that.

Nothing But Love,
Brandon a.k.a Playboi Bass God & Sarah a.k.a Bass Demon (unofficially)
.50 CAL VOLUME 1 is a trap buffet, and I know you're starving. Dig in below.