PREMIERE: BALATRON Anticipates New LP With 'Runway' – FUXWITHIT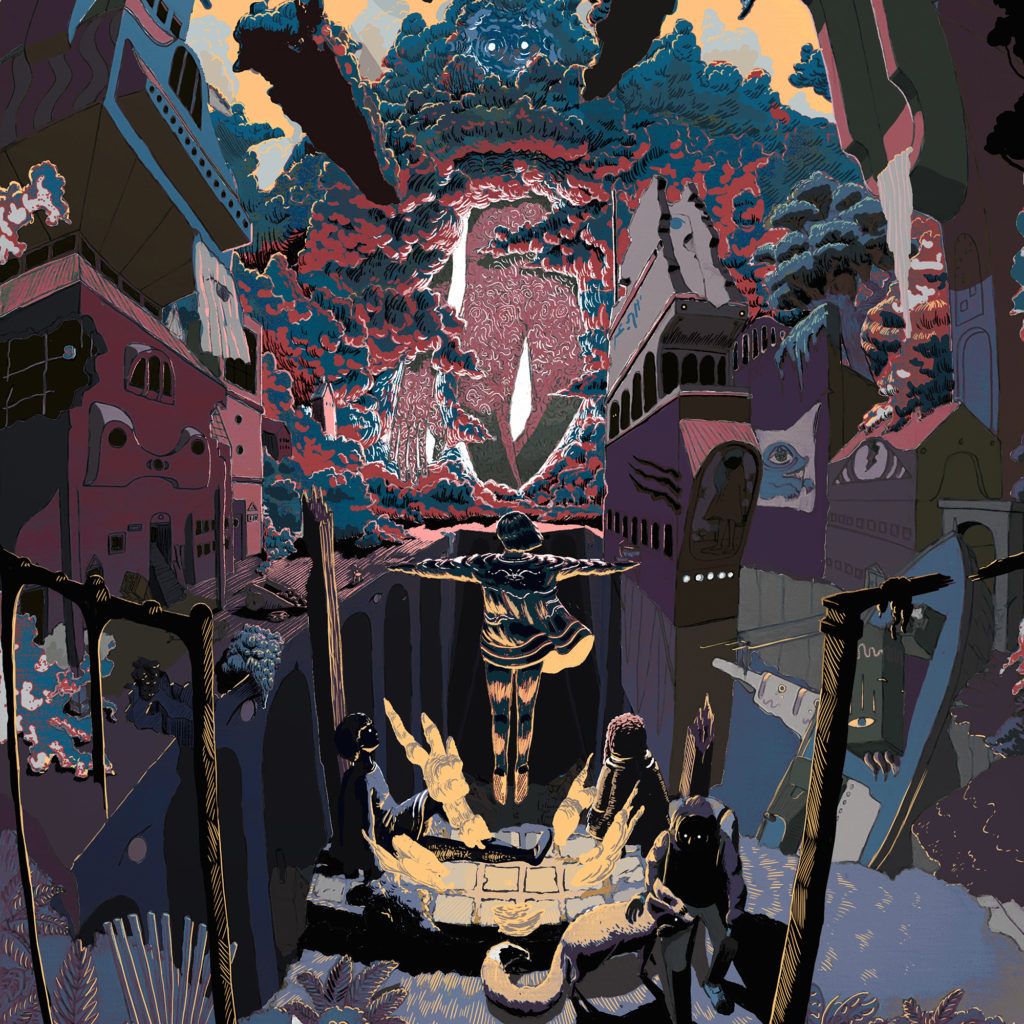 A big shortcoming in today's music scene, especially in the indie scene, is in my opinion the lack of storytelling. I know that the core of your artist project is music production, but do you know what we, the fans, like very much besides music? Stories. Stories to identify with, stories to dream with, stories to live with. It's clearly okay to release songs without any plans following just the inspiration, but it is undeniable that involving your listeners in an experience in which the music is the protagonist, but not the only component, will create a much stronger connection.
For example, before receiving this promo from the good guys at YUKU, I didn't know anything about Balatron. I've probably run into one of his previous tracks on Noisia radio, but that's all. However, as soon as I finished reading the bio of the preview mix, I was already a fan: without even listening to a single beat! This is because my attention has been immediately triggered by the gorgeous and very expressive artwork and then grabbed by the brief but fascinating written presentation, complete with a quote from Poetic Edda, an ancient Norse epic poem. How can you not be fascinated, or at least intrigued when you come across such a presentation? Personally I think I've spent a good half an hour wandering on the web to delve into those quotes.
However, despite the fact that I was already enthusiastic about the IÐAVÖLLUR experience, since I'm a music blogger and FUXWITHIT is not a history blog, I had to do the acid test by diving into all the tracks of the LP. The 14-songs tracklist sees Balatron alongside an interesting group of collaborators which features one of the blog's favourite: Craze, plus Monuman, Subp Yao, Survey, and Kilo. Since I'm still here writing about this album, by now I think you've understood that, in addition to the appearance, the Icelandic producer has brought a lot of substance in this album.
IÐAVÖLLUR is indeed one hell of a conceptual journey through the subtle and sophisticated nuances of electronic bass music. As stated by the artist himself ("I wanted to express diversity across many styles and forms, and give you a sense of my various influences in music infused with my own sound"), the songs' roots can be found in many different musical backgrounds. Halftime is definitely predominant, but also drum & bass vibes are perceivable. Trap and dubstep peek out too in the tracklist, and even ambient atmospheres find their space in 'Amelia's Dream' and 'Fading.' However, as anticipated by Balatron's words, everything is processed through his vision, which elevates all these influences in his own cryptic dimension, a timeless place with its language and with its laws. From this epic experience, I'm extremely happy to have the chance to premiere 'Runway,' my favorite track of the collection.
Unlike many other tunes on the album that rely on a certain degree of aggressiveness, 'Runway' gives ample space to minimalism and essentialism. With few sounds (and tons of effects), Balatron creates huge sonic landscapes that, like a god, he suddenly fills and empties as desired. It's a game of agony and ecstasy, where a constant tension in the background is the true driving force of the track, a sensation that will keep you on your toes until the last second and will make you fear and crave for the next drop at the same time. This creative effort reminds me a lot of works by legends like Plastikman or Stephan Bodzin, and it's absolutely refreshing to see them transported in a bass context. Although the sound design is masterly throughout the whole LP, I believe that 'Runaway' is truly one of the highlights.
Catch 'Runway' below.