PREMIERE: ASHEZ & SØMETHING Unleash Bouncy Bass Anthem 'COAST2COAST' – FUXWITHIT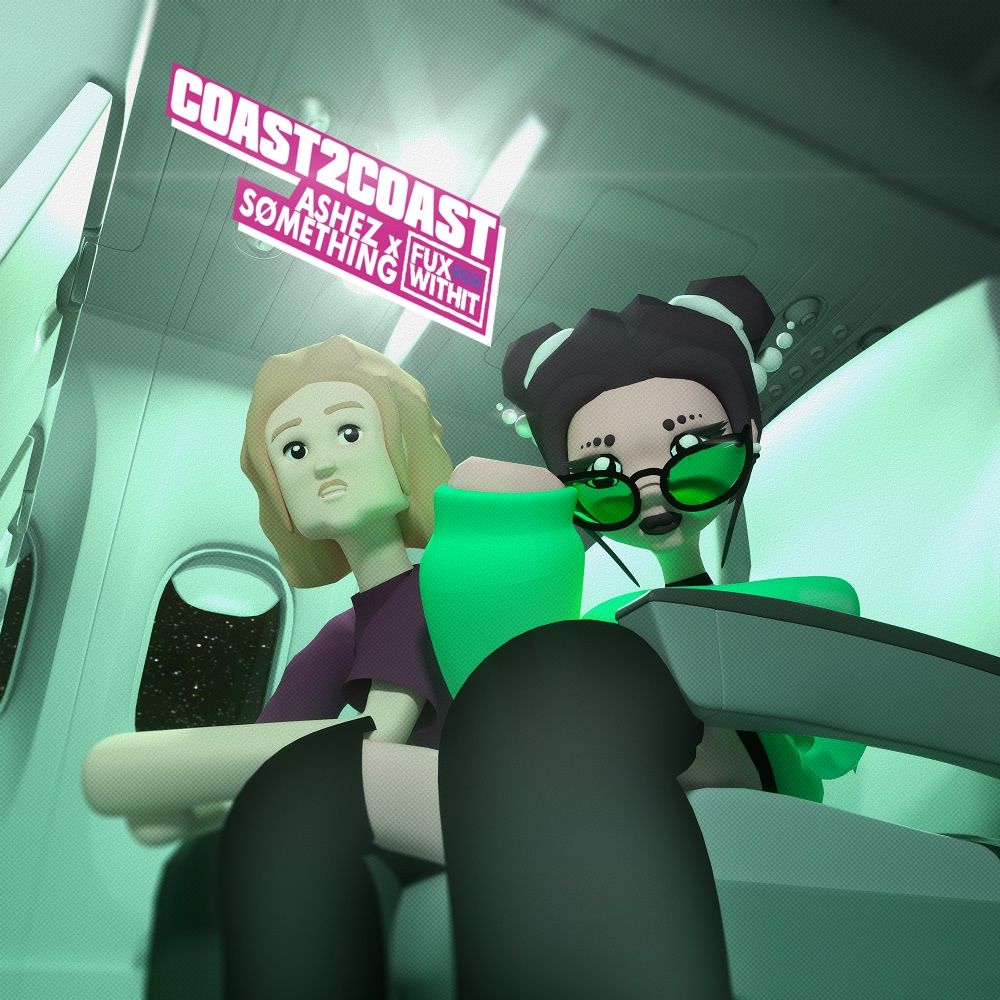 New Zealand and Portland unite as ASHEZ & SØMETHING come together for the epic bouncy banger 'COAST2COAST.' Both artists are renowned for their forward-thinking approach and impeccable sound design. On their latest, they effortlessly fuse their technical prowess with an undeniable addictive twerk bounce and a West Coast energy. With three different drops, the track never stagnates, staying fresh and mind-blowing while maintaining an approachable and dancey aesthetic. The vocals, "Coast to coast I rock it, most times don't sweat," serve as the cornerstone and maximize the replay value. "It was fun to do a more lighthearted bass song after fucking around with gratuitous theatrics all year haha that's what makes it such a good addition to those dark bassy sets to split up the vibes and get ppl dancing," SØMETHING tell us.
We caught up with ASHEZ to get a bit more insight into how this one fully came together.
This collab was a really fun one to work on, I started off with a loop that was pretty similar to the first drop. I sent that through to Joseph and he sprinkled in all his unique sounds and the track came to life! The 2nd drop is pretty much Joe messing with the 1st original loop I sent, and then the 3rd drop is me messing with the 2nd drop he sent me, so it was like we were remixing each others loops haha. – ASHEZ
Stream 'COAST2COAST' below and grab the free download.