Oolacile Unveils New Progressive Dubstep Label With Debut Compilation Album 'Halcyon Sounds Vol. 1' (Interview) – FUXWITHIT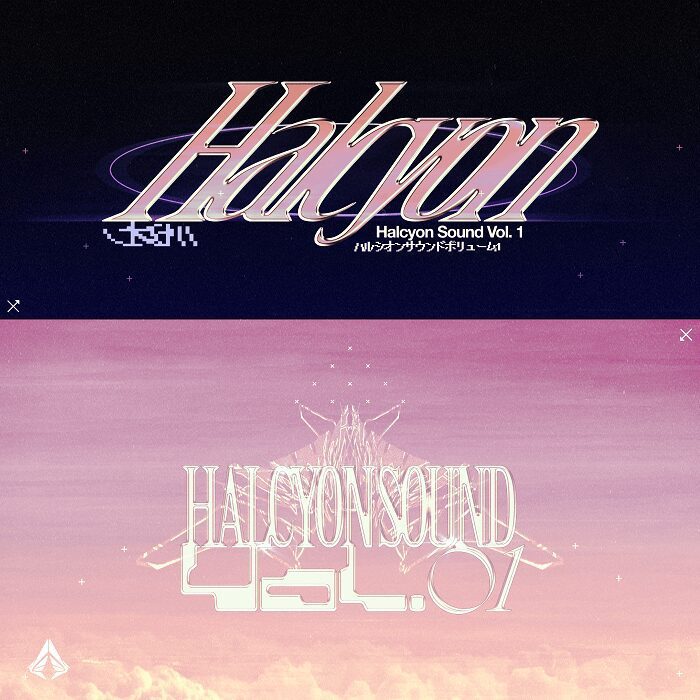 With a storied career navigating the realms of niche dubstep, Oolacile has made much more than simply a name for himself. Building a trusted brand brick by brick is no easy task, but he's securely cemented his way to that all-desirable status. What do you do after you already made a name for yourself? Why, build a home for others to do the same, of course. With this in mind, Oolacile has formed his own label in the form of Halcyon, a platform for the more progressive side of dubstep to shine, and today he's unveiled the massive debut compilation Halcyon Sounds Vol.1, featuring monstrous tracks from the likes of Svdden Death, Voltra, Akeos, I7, Phonon, BVSSIC, Cripplingg, Leotrix, and of course Oolacile himself. We had the great pleasure to chat with him about the origination of the label, its curation process, the direction it's taking, and much more! Check out our full interview with the head-honcho of Halcyon himself, and the full brutality of the compilation, for yourself below!
Thank you for taking the time to talk with us today! How've you been overall during these times?
Just trying to make the most of the free time that the quarantine has given me. I'm not taking it for granted. This is a rare opportunity and I'm using it to develop projects I wouldn't have otherwise had the time to work on to this extent.
Halcyon is defined as "a period of time in the past that was idyllically happy and peaceful." Does that allude to the reason for your creating the label in the first place?
I want to leave the name up to interpretation for the most part, but yes, Halcyon as a brand is pulling much from the past, specifically the early 2000s.
I see you started Halcyon with the founder of Bewildered Productions, how did you two first get connected, and where do you see your relationship growing from here?
I have a discord server where I hang out and play games nightly, he was someone who was in the discord that I ended up gaming with frequently. I had been conceptualizing this label for a while, and the universe plopped Jerome (Bewildered) in my lap. I learned he was the owner of bewildered, which I was already familiar with. I eventually mentioned to him my plans to start my own label and that I would need help running it. He was interested in being a part of it. 9-ish months later, here we are.
With as much stacked talent as you brought on-board for this body of work, I'm wondering what the curation process was like? 
Curation heavily depends on the release. For the first release it was important that I was very selective about what made it onto the package. We start by discovering cool artists on SoundCloud like Cripplingg, then reaching out to long time friends like Svdden Death & BVSSIC who I know make insane music, and getting in touch with emerging acts who have been showcasing fantastic music lately, such as the majority of artists on the package. There were a couple of songs and artists I would have liked to showcase on this first release, however a variety of factors can come into play where it just doesn't work out. The whole curation process took about 5 months.
You've really advocated for an artist-first approach around the label, can you tell us a little about what you mean by that, and some implementations you plan-on making that will set you apart from other labels in that regard?
I think the most apparent thing people will catch on to is that every release will look pretty aesthetically different, as we intend to give the artists complete power over the way the cover art looks, the video and marketing material, etc… We also source a variety of different visual artists to cater to what the musician wants, it's not just one person in house making everything. Label branded releases will only be for compilations. To my knowledge we offer the highest artist royalty that exists. The main goal of all this is to just be a resource for artists that I believe in, so that they can bring their vision to life and constantly continue to develop the sound of bass music. 
You chose to entirely base this label around the emerging future riddim genre, can you tell us what captivated you about that specific genre that really made you want to focus Halcyon around it?
It's actually not entirely based around future riddim, in fact, the first 2 EP's we'll be putting out won't be future riddim. That being said, the vast majority of releases we have lined up are future riddim and that is definitely the sort of sound I want to focus on right now. Dubstep as it stands now is so heavily focused on sound design and aggression. Bringing in more melodic and harmonious elements adds another dimension to the music that allows for more creative potential. For me, future riddim is pulling inspiration from a lot of the classic dubstep producers like Joker, Nero, Flinch, and Emalkay to name a few, and then combining these musical ideas with the progress we've made in mixing, sound design, and especially flow.
Your earliest releases on your personal SoundCloud page date back to 6+ years ago. How has your style and taste evolved over that expanse of time? Would you say you've been more influenced by your own personal experiences and the world around you, or by the innovations made by others?
Definitely both. I pay a lot of attention to what people are doing in bass music. I'm a huge fan of it, so I'm always hearing the newest thing and newest artist. I'm lucky to be surrounded by people who are the same way and always turn me on to great music whether its theirs or people they are interested in. The only way I've been able to stay motivated through my 10+ year long journey making electronic music is by experimenting with different sounds, constantly evolving my creative process and musical interests. Right now I'm really inspired to focus on melody and harmony and incorporating that into music that can amp up the listener but also be rooted heavily in emotion.
Your contribution to the compilation, 'Dreams (Data)' is assuredly one of the most impressive releases in the entire body of work from a production standpoint. Can you clue us into the inspiration behind it and the creative process that went into it?
I'm glad to hear Dreams is impressive. The theme of that tune, and a lot of my upcoming music for that matter, is inspired by my interest in the nature of reality, consciousness, etc… These sort of topics can get super corny, but these things are always in my mind and greatly impact the music I write. In an abstract way I think melodies can effectively convey these curiosities. Nowadays, the way I'm beginning songs is simply by noodling on the keyboard and working out a motif. When these musical phrases start to resonate with me, that's how I know I'm on the right track. There's a lot of time that goes into sound design, mixing, layering, and various production stuff to put something like this together, but it's all done in order to better support the heart of the song.
With so much uncertainty surrounding the current state of the music industry, what are some of your short-term and long-term goals for Halcyon?
The plan with Halcyon is to create a place where artists can trust in us with their music, and trust that we will be able to provide them with what they envision for their music. Hopefully as we grow our platform we can expand our resources and thus more effectively highlight artists and their work.
In past interviews you've said you're a big gamer, especially Counter Strike and Dark Souls since they have a very high sense of challenge that you can overcome. Do you believe that same mindset bleeds over into your music production as well? And have you been using gaming as an outlet frequently during quarantine?
Absolutely! I have a core group of friends I play with nearly every night. It's helped keep me sane during the isolation of quarantine. Right now we are mostly gaming on Age Of Empires. Shoutout L.u.x, Moley, Popsikl & Phonon.
What's next on the horizon for Halcyon and for you personally?
Halcyon has a ton of music lined up all the way through to the holidays. Some of which is Oolacile music, I have tons and tons of unreleased music and now that I have Halcyon rolling I can begin to start pumping some of it out.