Nostalgix Reflects The Everlasting Spirit Of Groove With Her 'Black Mirror' EP – FUXWITHIT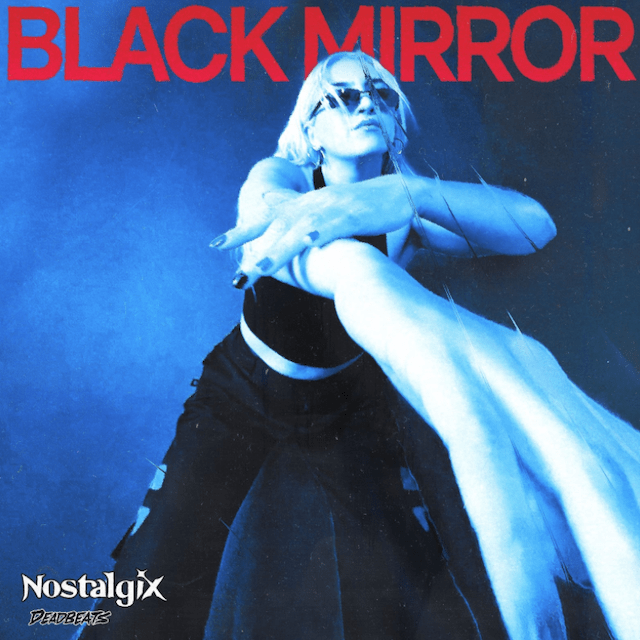 Making a powerful debut on the prestigious Deadbeats label, Nostalgix blesses us with her newest EP, Black Mirror. A two-track body of work containing classic and energetic house music. Taking her talents and vision to a whole new array of audiences. But this isn't her first major stepping stone in the industry. Going through her discography, she's been making quite an impact. From releases on UKF, Night Bass, CONFESSION and more, she hasn't stopped once at achieving her major goals. Continuing to amaze and impress her audience and colleagues. Creating her own unique portrayal of art has given her a healthy space to experiment and find her niche. From ecstatic drums, to her impactful voice with attitude, she's already making a memorable path towards success.
The Black Mirror EP is a funk-filled trip. Paying homage to the underground sound and its culture. But she's not alone for this ride. Helping her out along this journey are hip-hop vocalists Wasiu and Bigredcap! Two very distinct musicians who contribute raw energy to hype up any track. Taking it to the next level. And once you combine their passions and strive, you'll get two everlasting pieces of gold. Ready to take to the dance floors and dominate.
From nasty bass design, to addicting arrangements, Nostalgix gave all her abilities a true test of might and she does not disappoint in the slightest. Both songs hold very special characteristics and atmospheres. If you're looking for an instant festival anthem, 'Black Mirror' is the track that will satisfy your cravings. And if you want to mentally travel to your small local club or warehouse on a dark and sinister night, 'Undercover' is the piece you'll fall in love with. Both are truly unique and have an organic aura surrounding them. Showing that her expedition is only going to infinity and beyond. We're excited to hear where her talents take her next! For now, go show your utmost love and support by streaming The Black Mirror EP everywhere!