MIZE Returns To SSKWAN in 'Balancing Act' EP – FUXWITHIT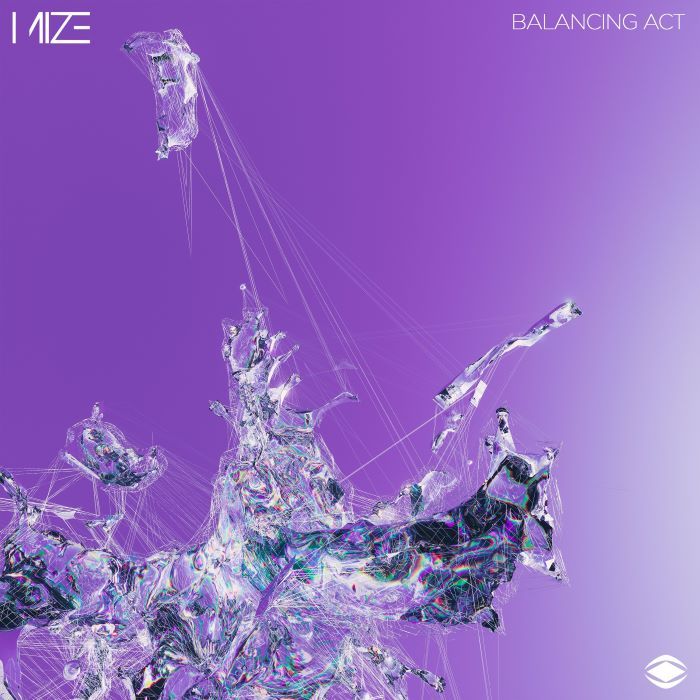 Finding a way to capture nostalgia with newfound future themes and ideas, MIZE is able to catapult to new heights with the release of his EP Balancing Act out now via SSKWAN. "Balancing Act is both a call back to some of the sounds and places that made this project come together in the beginning as well as a foreshadow of the new ideas, techniques, and themes I've been diving into as of late." In this EP he gifts a complete depiction of how much he has grown as an artist.
MIZE had his debut label release on WAKAAN back in August of 2020 with Thought Process. Just a short five months ago, we then saw his SSKWAN debut with the revealing of his Super Future collaboration in 'Satori.' Looking to further cement his mark, he returns to the coveted downtempo label SSKWAN with a 6 track voyage of psychedelic sounds.
The EP opens with 'Slow Approach' which blends heavy noises with a calm overtone. It has a smooth serene surrounding and will leave you feeling refreshed. We are then offered a five-minute exploration in 'Infinite Expansion' where the sounds are in full bloom. MIZE really explores the depths of what downtempo truly is and allows you to experience it in full. Moving into 'Clouded Judgement' things begin to get a bit more greasy as the bass fries frequencies and becomes more playful. 'Balance' comes next and if you turned trance into a bass track, it would be this song. It begins with an easy intro that contains classic video game like sounds before dropping extended bass fills that are surrounded by a dynamic atmosphere.
Closing in on the end of the project, 'Crystal Song' introduces a heavy piano element and pushes an uplifting resonance. As the second drop reverberates it invokes thought and provides a sense of tranquility. The energy picks up as 'I Need Your Love' wraps things up successfully. It contains an upbeat intro while the repeated vocals provide a throwback sentiment before the following drop returns to the melodic bass-driven melodies.
Although things seem to be coming back in full force with the show and festival announcements, this EP is an adequate reminder to slow down and enjoy the little things in life regardless of what chaos may be present. MIZE is continuing his rise to the top and FUXWITHIT looks forward to what else is in store. As of now, check out Balancing Act in full below out now via SSKWAN.
I find that sometimes being an artist can be a Balancing Act of adopting new ideas while also attempting to keep the essence of what brought me here alive. – MIZE