Mark Your Calendar For Lockdown Fest April 18th – FUXWITHIT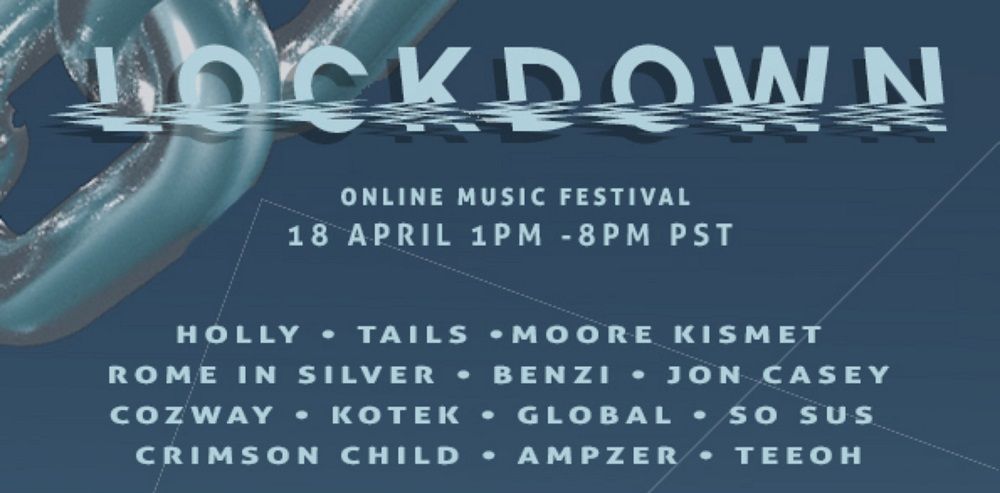 While live events are cancelled for the foreseeable future, one upside among the flood of bad news is the massive explosion of online festivals and live-streamed DJ sets. There's been a lot of these events popping up, but when So Sus hit me and said he had one planned, I knew we instantly needed to get behind. Lockdown Fest is the brainchild of So Sus & Gl0bal and will be going down on April 18th from 1pm – 8pm PST. It will be streamed via So Sus's twitch.
The line-up is absolutely stacked with FUXWITHIT favourites including Holly, Tails, Moore Kismet, Rome in Silver, Benzi, Jon Casey, Cozway, Kotek, Global, Crimson Child, So Sus, Ampzer and Teeoh. The event is free is to watch but they are accepting donations for Music Heals. A not for profit organisation that funds a wide range of music therapy initiatives.
So Sus provides a bit more insight into the driving forces behind Lockdown Fest saying, "the beginning of festival season has taken a huge hit as well as touring for a lot of artists because of the coronavirus. It's probably the best move from a public health stand point of view but at the same time it does suck not to be able to enjoy these music events. Because of this me and my friend Mickhel Patterson aka Gl0bal decided that the cancellations shouldn't stop people from experiencing what's important, the music. We thought it would be a good time to organize an online festival were people could still enjoy the music while not causing a public health safety hazard."
This is an absolute must for your digital festival calendar. Lock in the date, April 18th!