LYNY & chromonicci Set The Bar For Trap Bangers In 2022 With 'Want' – FUXWITHIT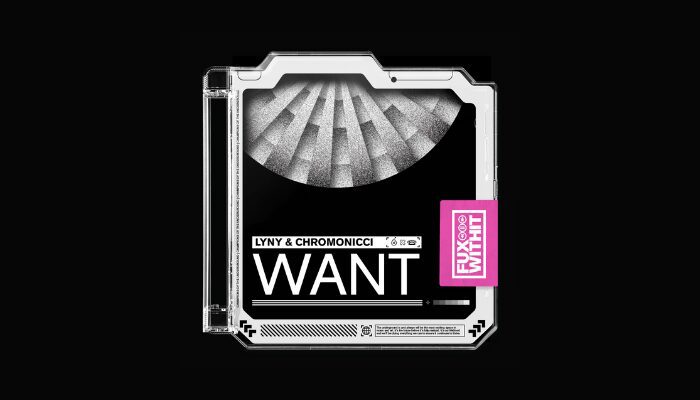 Our first release of 2022 is a collaboration from two of electronic music's fastest-rising talents: LYNY & chromonicci. LYNY is hot off touring with Boombox Cartel and his Dash EP, meanwhile, Chromonicci has been dropping smash after smash, and has played headlining shows in New York, Los Angeles, and beyond. The two have been mainstays on FUXWITHIT for years, stacking up a myriad of features, premieres, and guest mixes. Coming together for the first time ever, it's only right that their single 'Want' arrives on FUXWITHIT.
The collaboration is truly everything that you 'Want' from LYNY & chromonicci. It's a masterful melding of their collective styles that results in an early contender for trap banger of the year. A dizzying loop, snappy drums, and that hypnotic vocal instantly will have you locked in. When you can't take the anticipation any longer a quick splice of silence explodes into a murderous trap drop that takes the genre back to its roots with a little extra oomph. The track's second act sees it evolving while the vocals carry through. The second drop amplifies the bounce and epicness while the guitar outro adds a layer of depths that makes 'Want' nothing short of exceptional.
What's crazy is I was a huge fan of Christian's stuff from as early as 2016. Eventually, my buddy Kevin (Cozy Kev) worked with him in 2019-2020 and I think that was when he found my stuff. We connected on socials and he hit me up, and soon after we talked about a collaboration. I sent him an idea and he loved it. Then he went in and absolutely CRUSHED it. – LYNY
Stream 'Want' below and on all platforms. Don't forget to grab that free download too!