Jiqui's 'Shadow Dance' EP Brings Out Your Inner Ninja Assassin – FUXWITHIT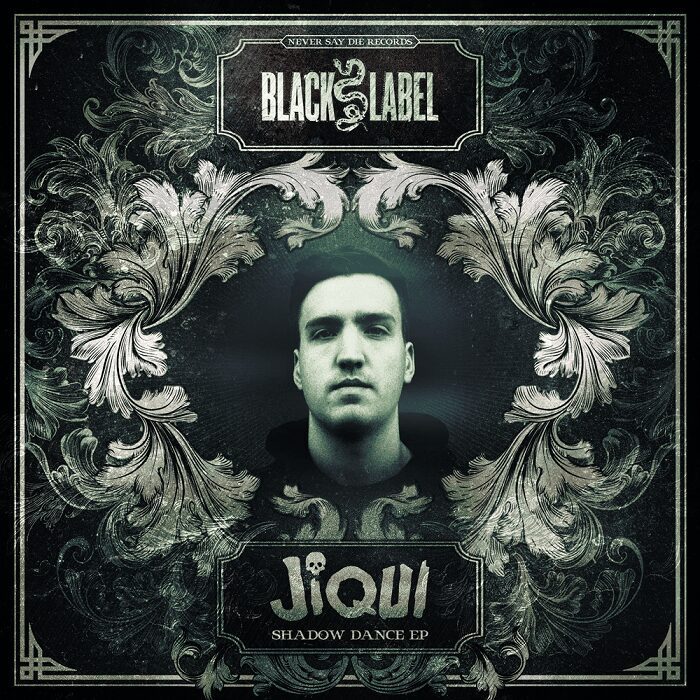 Maintaining a consistently exquisite level of perfection in production is no small feat, but one that Jordan Komarniski, also known by Jiqui, tackles successfully time and time again. Proudly boasting a veteran sound that teeters on absolutely diabolical, his music has already devastated the necks of hundreds of thousands of listeners, much to their sheer delight. With monstrous releases on some of the most influential dubstep labels in the game like Disciple Round Table, DSV Audio, Odio Records, and Bassweight Records, he truly has a style that can readily traverse all the major platforms. Now, he's diving right back into the thick of things with his latest sonic weaponry in the form of his Shadow Dance EP, out on the illustrious Never Say Die Black Label.
Opening up this EP in a massive way, the title track 'Shadow Dance' sets an immensely aggressive tone from the very beginning. Kicking things off with a masterfully dark aesthetic, you'll feel like a warrior on the very edges of a battlefield, mentally preparing yourself for the carnage about to commence. The first drop sets the tone for the entire body of work, eliciting the same burst of energy as a rocket taking flight, sprinkling a saucy vocal sample before bringing in the main disgusting beat. Sporting titanic kicks and an overall grime-centric appeal, this is one track that's particularly poignant in the violence department.
Practically putting on a clinic for how to dominate the airwaves, 'Amputate' fiercely bodies all within earshot. Utilizing unprecedented bounce and undeniable grooviness, the only thing this track will truly 'Amputate' is your ability to stop dancing entirely. Being a prime candidate for the category of "songs that remind you of a apocalyptic laser cannon," this is one track that will be a secret weapon in a vast majority of dubstep sets for a long time coming.
Welcoming fellow mad scientists Jkyl & Hyde into his laboratory, Jiqui continues his onslaught of audible destruction with 'Fight', a gutbusting tyrant of a track. If our society progresses to the point of cybernetics becoming commonplace, I'd imagine this would be what people would be listening to right before they got into a bar brawl. Looking for the soundtrack to a futuristic fight club? Look no further. Putting a refined and excessively clean sound design on full display, this track is both a delight on the ears and a burden on the heart as it raises your adrenal levels to borderline unhealthy heights.
Capping off Shadow Dance in proper fashion, Jiqui recruited Guillotine for a track that makes you a zombified version of a 'Slug.' Coating your body in a thick, dense ooze, 'Slug' leaves listeners doing their best interpretation of attempting to headbang while entrapped in quick sand. With a distinct metallic flair to it, this piece will have you thinking the iron giant himself is coming out of retirement to fuck shit up. Continuing the trend of maniacal melodies and luscious low end that is prevalent throughout the rest of Shadow Dance as well, 'Slug' is a fitting final chapter to the filth fest that Jiqui blessed us with.
Firmly marking his territory as one of the brightest young minds in the dubstep scene with each subsequent release, Jiqui made a noticeable change in his style of production for Shadow Dance, but conquered it with ease. Showcasing a breadth of range and immense artistic prowess, this entire release is a wet dream for fans of the heavier side of the music realm. Check out Shadow Dance in full for yourself below!