Jantsen & Mersiv Demolish Sound Systems With 'Get Crazy' – FUXWITHIT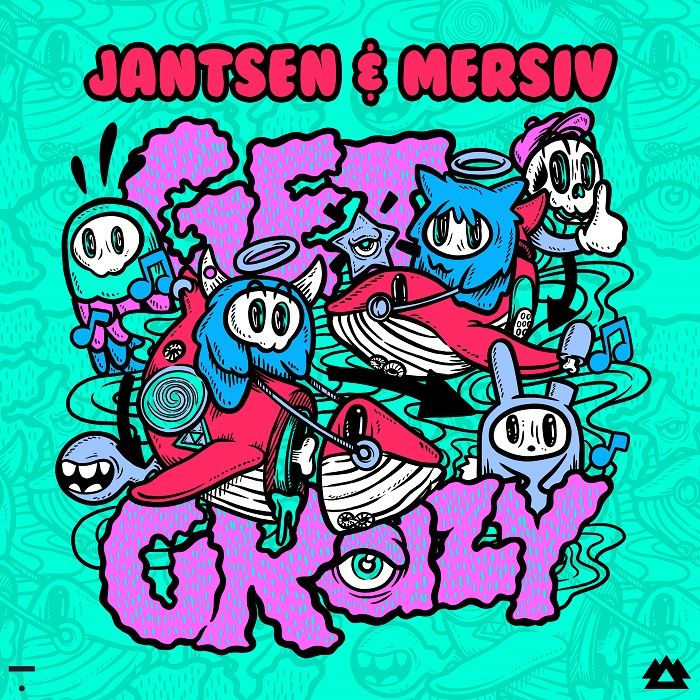 What do you get when you mix an OG don of dubstep and one of the hottest young acts in bass? Ask the likes of Jantsen and Mersiv, respectively. Jantsen Robertson, or Jantsen for short, has been making tyrannical productions for over a decade now with multiple collaborations with the likes of Bassnectar, Dirt Monkey, and many other heavy hitters fueling the flames of the industry. Anderson Benoit, known for spearheading his Mersiv Sound Project, was one of our favorite acts of 2019, between his diabolical live sets across the country and immensely powerful studio productions. Now, with everyone cooped up inside, confined to their living rooms, it's almost unfair that this dreamteam releases 'Get Crazy', out on Wakaan, to the world.
'Get Crazy' is one of those bangers that deserves a sea of rabid fans eagerly awaiting to break their necks and wreck themselves down to their very core. From the beginning synths, you'll have the unmistakable feeling that you're about to lose your mind. The looped vocal sample of 'get crazy' doesn't help the case for your mental status either, and the drums haven't even hit yet. Adding in a foreboding siren in the background and thick drums underneath, and you'll be headed straight for the psych ward. The build should come with a warning sign of "might cause frenzies," right before decking you with a bone-shattering wall of some of the most disgusting bass you'll ever have the pleasure of listening to. The spooky ambiance is readily palpable, and goes hand-in-hand perfectly with the aesthetic, title, and energy of the piece. Intimidating, Immense, and borderline immoral, this piece should be eviscerating fanbases at every big bass festival across the country, but awkwardly headbanging to your heart's content in your living room will have to suffice for now. Check out the madness that is 'Get Crazy' for yourself below!