Ill.Gates' Latest Is As Cold As A 'Polar Bear' – FUXWITHIT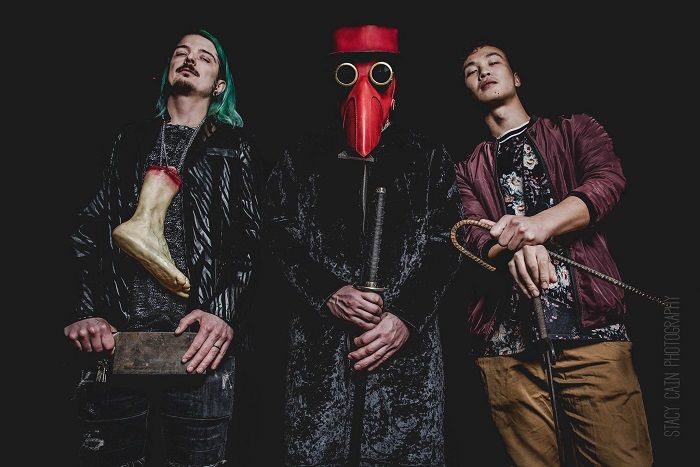 Continuing a fierce upward trend of one of the most storied careers in the bass music industry, Ill.Gates has been deep in his mad scientist-esque lair honing and refining both his own personal sound, and the tools he has readily available for all his passionate pupils in his Producer Dojo. Every now and then a sensei has to flex on his students to show who's really the boss, and this time he came more than correct. Putting a flip on EyeOnEyez's 2018 hip-hop classic 'Polar Bear' featuring vocals from the legendary Gucci Mane, you'll need to whip out your thickest parka to weather this audio maelstrom.
Normally, "drip" refers to stylish accessories or outfits one wears, but the only thing that's dripping 'round these parts are the icicles forming on the edges of speakers that rinse this immaculate remix of 'Polar Bear.' Feeling like a perfect arctic home, the frosty Gucci vocals will leave you instinctively brushing off your shoulders, while simultaneously searching for the nearest space heater. The blend of trappy, bassy, gooey goodness elicits only the highest levels of excitement, leaving your body cold but setting your mind ablaze. A true delight on the ears, it exists in a perpetual dichotomy of blistering iciness and sweltering heat, assuredly guaranteeing compulsive re-rinsings. If you ever wondered what could be better than an Ill.Gates and Gucci Mane combo, now you have your answer; not damn much. If you dug this remix, make sure to keep a keen eye out for the other 2 remixes dropping on the Producer Dojo from the likes of Pedestrian Tactics and 6th Street. For now though, check out this pristine remix of 'Polar Bear' for yourself below!