Halcyon x NEO4IC Unveil Mesmerizing 'Cerebrum Vol. I' Compilation – FUXWITHIT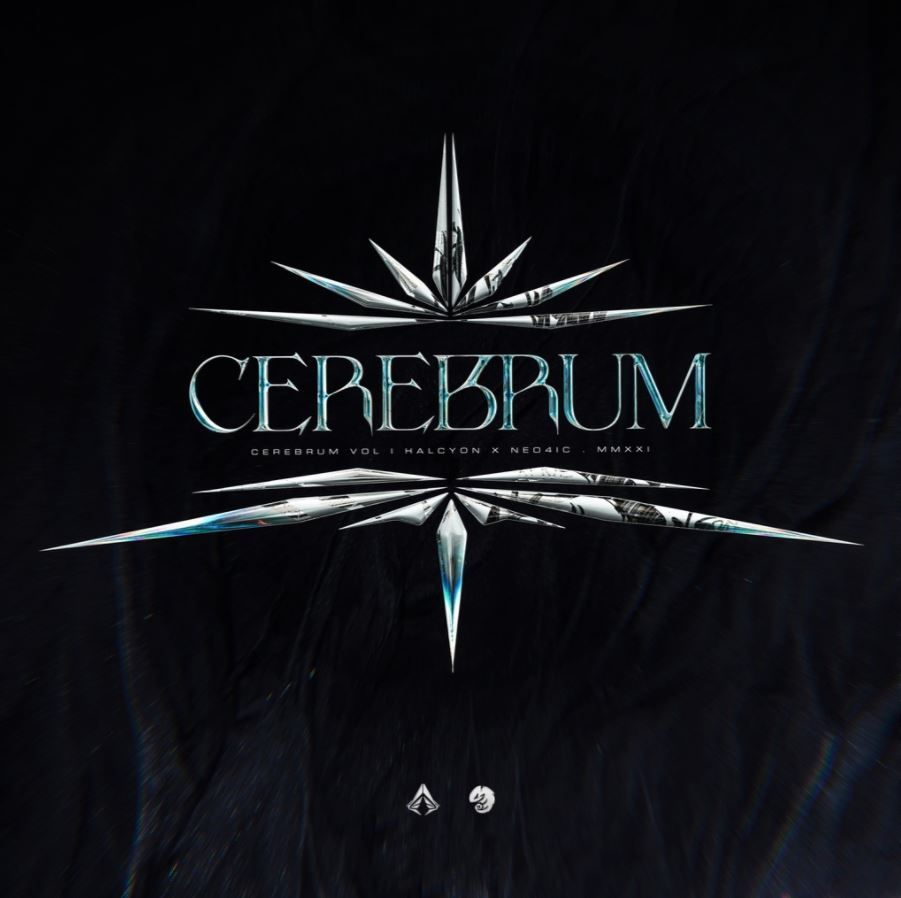 From boundary-pushing compilations, to projects from veterans and up-and-coming talents alike, there isn't much that Halcyon does that isn't worthy of praise. Despite first branding themselves as a platform for future riddim, the Oolacile-run platform has continuously expanded upon their range of styles and influences with the common theme of supporting quality bass music. Staying true to this mentality, Halcyon return today with another forward-thinking compilation titled Cerebrum Vol. I in collaboration with NEO4IC to pair music with fashion unlike anything out right now.
Bringing new and familiar faces to the table, Cerebrum Vol. I showcases artists such as Oolacile, BVSSIC and Vayre, all artists who have released full length projects on the label. New to Halcyon, though, include Inspected-regular Vorso, active electronic music community member Mr. Bill and newcomer lalanoi, among others. Additional contributors include Focus Five features phonon, Trinist and Alydian and FUXWITHIT favourite, Saka. Comprised of nine mind-melting tracks ranging from drum and bass to glitch hop, Cerebrum Vol. I brings a stacked lineup with top-tier tracks from start to finish.
Opening up the compilation in epic fashion, Oolacile, phonon and Mr. Bill join forces to create a tumultuous journey in 'Exodus,' as the piece meshes each artist's style to perfection. BVSSIC and Staysick follow with the brute that is 'Supervision,' showcasing a keen attention to detail, core-shattering bass and a pristine balance of highs and lows. Wasting no time, Vorso comes next in a masterclass of sound design in the wicked 'Honx,' which may or may not be a follow-up to his recent beast boasting a similar name. Saka keeps the energy alive with a halftime heater that contends for one of his best tunes to date, with 'Souffle' flexing an swagger-filled flow and an oddly satisfying groove throughout. 'Recondite' follows, as Trinist unleashes a barrage of relentless bass in his 170 BPM neurofunk belter that further builds on his ever-impressive signature sound.
Coming off his Spectramorph EP from earlier this year, Vayre shares a display of colourful melodies and rugged basslines with the next contribution to the well-rounded compilation. Then, Alydian evokes raw emotions with 'Kurota,' demonstrating his incredible ability to use contorted vocals, deep basses and rhythmic percussion to induce the deepest chills within your spine. Staysys and lalanoi close out the compilation with 'Bovel & Buwar' and 'luminous flux,' respectively, with both producers embodying the essence of innovation in their tracks.
It's difficult to do such an impressive compilation justice with words, so we highly recommend multiple listens from front to back – you won't regret it. Don't miss Cerebrum Vol. I below.