Guest Mix + Interview – TaDa – FUXWITHIT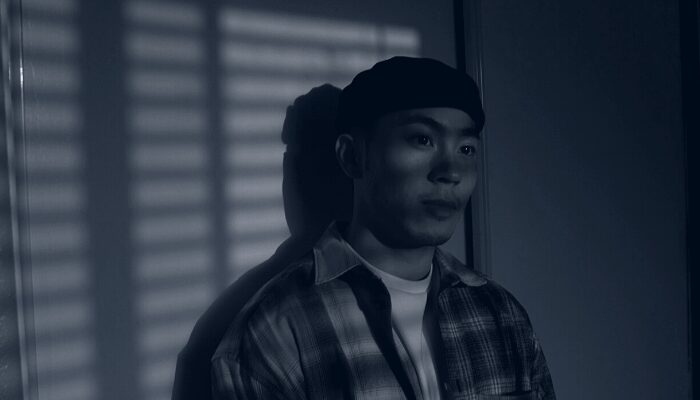 Los Angeles-based producer TaDa is the epitome of an underground favourite. In the past few years he's put out releases with Above & Below, MYOPIC SOUNDS, Partica Artica Group, Presently Lifted, SUS Collective and Slow Roast Records. With the aforementioned label support and multiple FUXWITHIT premieres it's safe to say his underground bingo card is fully stamped. TaDa fuses rap influences, wild sound design and healthy knock for an experimental trap sound that's impossible not to love. A guest mix + interview is honestly overdue with TaDa, so here it is! The mix features a grip of IDs for a gritty half hour of trap heat. As for the interview, we talk about what makes SoCal special, his secret sauce, overcoming the desire to quit music and much more.
What should we expect from the mix?
For this mix I wanted to share the sounds and vibes that have been inspiring me lately as well as my IDs and some friends.
The thing here is that you can dream real big, but you just have to keep pushing because it can swallow you up easily.
What was it like growing up in SoCal? What do you think makes it unique or special?
Growing up here was definitely very eventful and you get to experience a lot of things. Here in LA especially where it's the melting pot of literally everything. There's so much culture to absorb, so many different foods and things to try out here. I would say it is one of the most diverse places you can visit. Another thing is that it doesn't matter what race, gender, or religious beliefs you have because if you are a dope person then people will respect you. No one looks at you differently or excludes you. Other than that, having easy access to the beach is pretty nice. As well as being able to drive to Vegas in a few hours or drive anywhere in SoCal in a few hours and to the bay.
I think what makes LA special are the opportunities you have here. You can become so many things here because the market is huge. Especially if you are trying to be in Hollywood or the music industry this is a great place to be for those. Downside to all this is that so many people believe they can do it and move here only to find out how hard it really is and quit, or fall into drug abuse, blowing all their money, just lose themselves trying to follow their dreams. From living here I have seen a ton of people who had so many aspirations and it looked like they were going to follow their passion, but end up going a different route because there was no trust in themselves, or the competition was too much and they gave up. The thing here is that you can dream real big, but you just have to keep pushing because it can swallow you up easily.
With releases on Presently Lifted, Below, Partica Artist Group & Myopic Sounds, it's clear you're an underground favourite. What's your favorite aspect of the community?
Thank you! I love how the community is so helpful to each other. Don't think I would have made it this far without the labels mentioned above and meeting so many other like-minded talented individuals in the scene. Everyone helps each other out whether it's playing each other's songs in a mix or helping promote it on social media, giving feedback is another big thing that is so awesome, and the fact that everyone hypes each other up haha. I think everyone has the same mutual respect for each other regardless of where they are at in their music career whether you just started producing or a veteran. It's so easy to do these things nowadays since we have discord servers and twitch. I think those two platforms help so much with building the community and allowing everyone to easily get in touch with each other.
I heard you're sitting on a lot of IDs. What are your release plans for the next few months?
Right now, I'm not really sure. I don't have anything planned for any of my IDs yet because I'm not sure if I want to self release, find a label, or even release them. The only track I have planned right now is with wasteurself and that is coming out in December. I actually want to work on more tracks and fine tune more of the route I am going for. So I might not be releasing any bass music for a while. I am working on an R&B EP right now with my friend that I plan on releasing early next year. Very excited about this one because it's something I've been wanting to do for a while now and finally getting it going.
What's the secret sauce to your sound?
Just some Cholula haha. Honestly I don't really have any secrets to my sound. I actually don't know if I have a sound or not. I just make music that I feel best represents me at the moment of creating, but I make sure to give it that bounce and make the drums knock haha.
just don't overthink it, don't force it, and just let it flow out of you because you are the vessel for creativity.
You recently said you had one of the weeks where you hate music and feel like quitting. What made you feel this way? Does this happen often? How do you overcome it?
I think it's something a lot of us producers can relate too. I feel this way when I'm in some sort of creative block and get frustrated with myself. Comparing myself to my peers is a factor also that I'm sure a lot of us can relate to as well. These are all things that I practice everyday to not let happen. Been pretty good with it, but sometimes it comes. It doesn't happen too often but when it does, it hits. The best way I overcome it usually is tell myself to not overthink shit and just go with the flow. If i'm not being creative or my shit is wack then I step away and go do something else. Sometimes I step away from creating for a week or two then I come back and make like 7 beats in a few days. But most importantly just don't overthink it, don't force it, and just let it flow out of you because you are the vessel for creativity.
You dropped an official remix for 2¢ earlier this year, how did that come to be?
First I would like to say shoutouts to Craze and Four Color Zack for allowing me to do that remix!
How it came to be was just one random day I was cooking breakfast and got a DM from Craze asking me if I was down to remix Rebel by 2¢ and to have it released on Slow Roast, so of course I wasn't going to turn that down haha. He sent me the stems later that day and I immediately began working on it. I'm just grateful he actually hit me up out of all people. I would also like to thank you Colin because I actually met Craze at NAMM this year and he said you showed him my song percz which brought him to me. So shoutouts to you too haha. Without that I don't think I would have gotten this opportunity.
What's the best movie, book or show you've enjoyed recently? What did you like most about it?
I really enjoyed IT'S ALL IN YOUR HEAD by Russ. I enjoyed that one because it was speaking real facts. It really makes you believe in yourself and get out of your own head. I'd say it's very relatable as an artist reading it. Russ speaks about how he got successful and the obstacles in his life. I guess a lot of the things he writes about are things I can closely relate to myself, and it just spoke to me. Kind of gave me hope in a way and I know that if I just keep at it and believe in myself then eventually I'll make it to where I want to be.
What do with your time outside of music?
Outside of music I love to play games. I am a GAMER lol. Other than games I frequently go to the gym, cook, cruise around at night to some chill music, watch sports now that it's back but mainly football. Fun fact: I played football since I was a kid until about second year of college.
What's the first thing you're doing once the world is somewhat back to normal (post COVID)?
Travel. Most definitely travel. I don't know where, but I need to get out of LA and America for a little bit haha.
I think the choices you make show you your potential, and weeds out everything until you finally reach that point. End of the day it's just about not giving up and keeping your feet moving.
What's the best advice you received or favourite quote you read this year?
There's this quote I saw recently by Neil Strauss was "The purpose of life is to realize your full potential. The challenge of life is to not know what that is yet but still make choices that lead you there." I think that speaks volume because you have so much potential in life to do so many things, but a lot of times people fall short of it because they are either too scared, someone told them they won't make it, failed once and thought it was over, or just didn't have anyone or someone to push them. I think the choices you make show you your potential, and weeds out everything until you finally reach that point. End of the day it's just about not giving up and keeping your feet moving.
Tracklist
1. Denzel Curry – Sumo Zumo (TaDa remix)
2. Olswel – We thoomin
3. Losco – Charge
4. TaDa – ID
5. TaDa x Kurliii – ID
6. Kurliii – ID
7. Kurliii – I dont mind
8. TaDa – ID
9. Aedfx x Jon Casey – upwind
10. TaDa – ID
11. TaDa x Jake – There she go
12. TaDa – ID
13. TaDa x Midnght – ID
14. Great Dane – Bone scroll
15. Jestic x LOJ – Rumble
16. Aztek x hapa x tsuruda – sodium
17. TaDa x Jake x Allways – ID
18. lasse x gurf – ID
19. Blake Skowron – yes!
20. episcool – sriracha
21. TaDa – ID
22. TaDa – ID
23. Tsuruda x Chrome Republic x Untitld – racksonracksonracks
24. Mo Vibes – 24k
25. L'homie x TaDa – ID