Guest Mix + Interview – Sinistarr – FUXWITHIT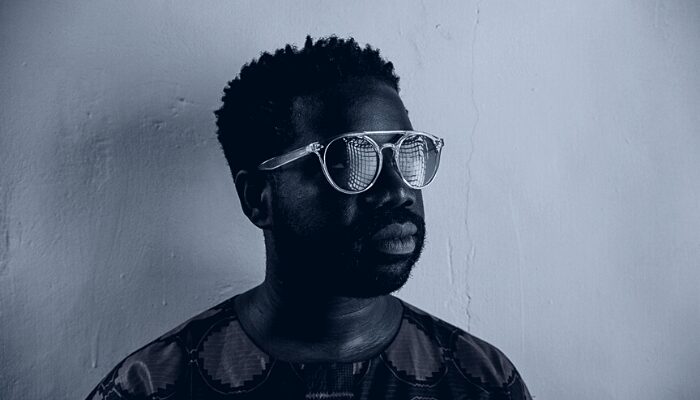 Dance music's hidden gem Sinistarr has been carrying the scene for the better part of two decades, becoming a true champion of the underground in recently flourishing genres including DnB, jungle, juke, and footwork. The artist née Jeremy Howard has trekked through various cities all over the world with a mission to bring the dance back in dance music. And it's proven to be highly successful. The Detroit native (but Denver resident) is just coming off the high from supporting Noisia on their farewell tour, and since the lockdown lift, has also been seen on massive lineups with Machinedrum, Zeds Dead, and EPROM.
Regardless of his seniority, the beatmaker has continuously shown love to the newer generation of producers, cultivating a welcoming space that inspires artists to continue to create. One thing that's become blatantly clear: Sinistarr's impact on dance music is indisputable. So we wanted to take the time to invite him onto FUXWITHIT to school us in all things dance music. The result? A guest mix unlike we've ever seen before, full of funky flips, Detroit-bred booty music, and tracks you probably haven't heard of yet. Get to know more about the legend by listening to the mix and reading interview below!
Hi again! Just wanted to say thank you for doing this with us. How've you been since the last time we saw each other?
whatupdoe! Things have been good! Just wrapped up two dates opening for Noisia on their last runs of shows, in NYC and in Denver – my current hometown. Both shows were incredible! Other than that, I've been inching back to the studio to finish up a bunch of new projects.
You've been in the game since the early 2000s. How have you seen it progress over the years?
I've been following the waves as they go along throughout my 15 years of being around, and there's definitely been some great progress in terms of the music… in terms of my personal growth, every year is a bigger gain and yield for me, and as I said before, I'm taking every moment as it presents itself in front of me. What's been really cool is that I end up meeting new audiences that just found out about my catalog of music and they've been very supportive, and that's been nice. 
You're definitely someone who isn't afraid to speak up when it comes to diversity and inclusion in dance music, which we really appreciate. What would you say is the biggest problem in the scene right now?
The accountability aspect of this topic, really. It's really some people I see at the top or in authoritative positions noticing the fact there are not many minority artists getting a fair chance, and being performative in making changes rather than taking action – or not even being inclusive from day one. What a concept, right?
We talked a little bit about bringing the "dance" back into dance music. Who are some artists we should be listening to right now that are pushing the movement?
3asic, Radiax, Zere, Rohaan, KoroStyle, Nia Archives, Quentin Hiatus, KillBreak, Echo Brown, DJ Shannon (get her on a mix), Suzi Analog – to name a few… They all know how to run the club up! 
Add yourself to the list for sure. We're really hyped for this guest mix, too. What can we expect to hear in it?
Thank you thank you. I just did a quick mix of my favorite footwork/jungle/juke/etc cuts from my first summer gigs back after the massive lockdown. 
On October 3rd, you Tweeted about how you've been gatekept out of DnB in the past, which is insane because from what I can tell in the community, people now consider you a legend in the genre. Why do you think the scene had a change of heart?
A few things – some of the old guard that was in place (especially in the USA) didn't leave room to look for new talent or develop a new generation that preceded them, much like the UK and Europe did. I feel they cut and run and left most of us right in the middle to fend for ourselves, especially when dubstep became trendy (no shade to dubstep at all but y'all saw it). 
I'm now seeing younger producers in higher positions providing invaluable resources and advice for any new artists wanting to get into making music. That, to me, is where the scene's change of heart lies. 
I'm now seeing younger producers in higher positions providing invaluable resources and advice for any new artists wanting to get into making music. That, to me, is where the scene's change of heart lies. 
Do you think that kind of gatekeeping is a reason that you continue to be a huge supporter of young producers in the scene experimenting with these genres?
Yes, fully. I was saying to my friends the other day that I would love to see another 21,22-year-old producer come and captivate the scene in this new climate we are in. That person would literally have the planet at their fingertips. No gatekeepers, no hoops to jump through. If people are feeling the music, they will support fully. That's how it really should be.
I've seen lots of people call genre names with "ghetto" problematic and as someone who is known in the "ghettotech" space, I'm curious about your thoughts about these genre labels.
LOL – so ghettotech can also be called "booty music" – but both refer to the style of music and mixing from Detroit DJs and producers. The mix I have for you is pretty much that style, mashing as much as you can into 160 bpm – techno, house, R&B, jungle, it's all in there.
All of this is not to be confused with the "Ghetto Funk" genre which is neither in fact from any ghetto, or in funky. 
We've joked around that you're the dance music Ziwe. If you could interview one person, who would it be and what would you ask them?
I would ask David Morales about his timeline of how he became Mariah Carey's main remixer.
We also know you're a huge fan of anime. What are your 5 must-watch series?
I'd say series and movies – Golgo 13 (2008), Robot Carnival, Samurai Champloo, Cowboy Bebop, and any of the old Macross series.
Tracklist:
Diemantle – wait for the drop
Oyubi – BOTA
Slick Shoota – 147 (Jon Casey Flip)
Wheez-ie – Touchy
BroDawgManDude – Staxx
Bastiwngoat – Run To Em
Greazus feat. Klose – Like This
Samurai Breaks & Nova Cheq – Victory Lap
Zebra Katz – Ima Read (Slick Shoota Remix)
Cocky Balboa – Limited Lifetime
Lijah – Al Hassan
DJ Scam – Sodium Penthatol
Wheez-ie – OG Deth
DJ Pop Shuv – Summer 32
L Major – Can't Do It
Nikes – Premium
Groves – Don't Appreciate It
Hrdvision  – Captivated Heart (Sinistarr Remix)
Fellony – AMG Loop (DJ Pop Shuv Remix)
A$AP Rocky feat. Skepta – Praise the Lord
Chaka Demus and Pliers – A Terror