GHOSTER Welcomes His Listeners Into 'GHOSTOWN' With A Destructive EP – FUXWITHIT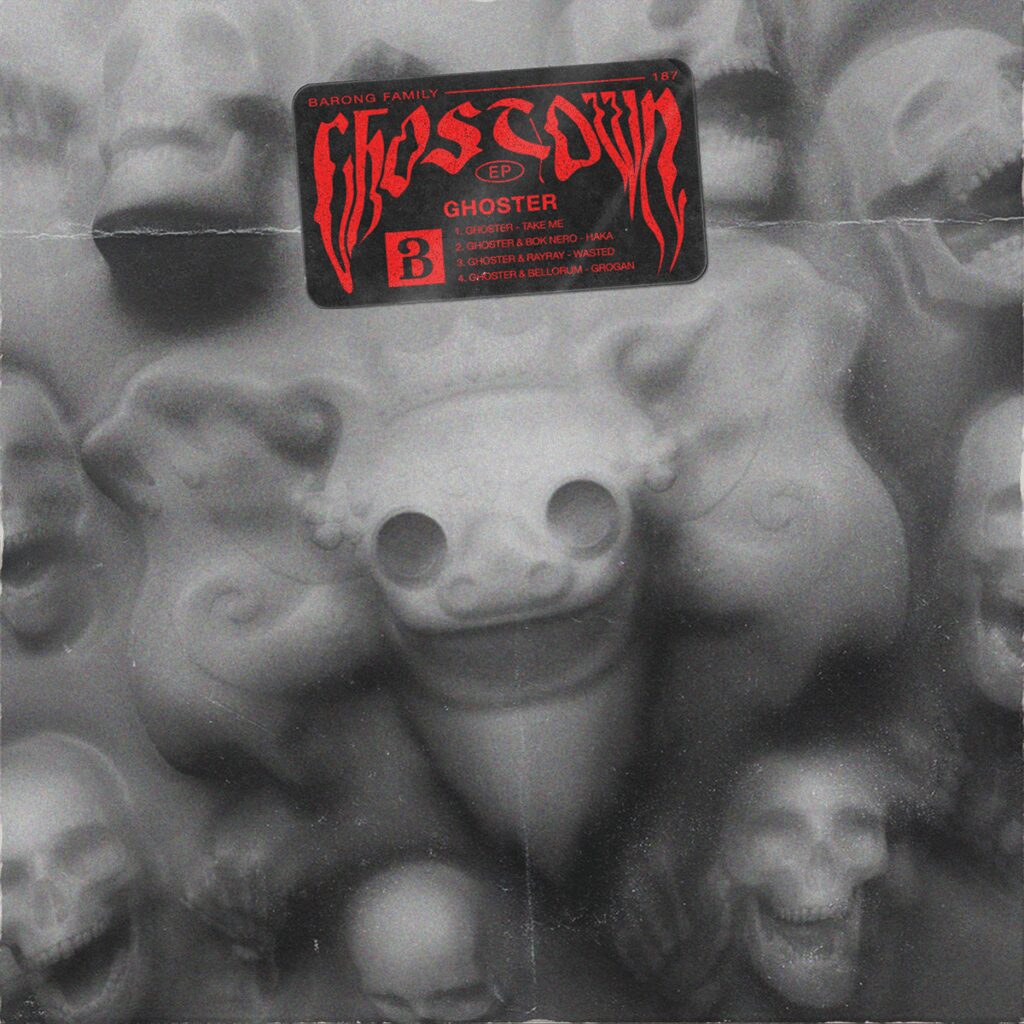 After taking an epic trip to Bangkok and spending the week together to craft an explosive Hard In Bangkok EP, the Russian electronic artist known as GHOSTER has become widely recognized for his signtaure hard-hitting and destructive sound. From releasing explosive singles on Barong Family such as 'Put It Down' and his contagious remix of Yellow Claw and Galantis's 'We Can Get High,' if you are looking to go on a journey through enticing vocal elements and metal wrenching drops, GHOSTER is your man. With a strong musical background consisting of starting dance classes at the age of 3, this multi-talented producer shares, "learning dance provided me with a diverse background musically, as it was easy and fast for me to understand the concept of DJing. I started to DJ when I was only 15 and I am so excited to share my taste of music with the world." Dedicated to perfecting his craft, GHOSTER is inviting his listeners to enter GHOSTOWN with an innovative EP consisting of collaborations with RayRay, Bok Nero and Bellorum.
Starting off with uplifting percussions and a vibrant melody which we cannot get enough of, GHOSTER's use of high-pitched vocals bring out a softer side to the single 'Take Me.' Suddenly, GHOSTER's head-banging signature sound becomes apparent as monstrous synths and slow-tempo madness takes over. Joining forces with Philadelphia native Bok Nero for their hip-hop inspired single 'Haka,' Bok Nero's hard vocals alongside GHOSTER's annihilating frequencies becomes contagious to the ear. As the track progresses, all those craving a side of hard trap are immediately satisifed as those futuristic instrumentals bring that filthiness we all need in our lives. Now for the highly anticipated collaboration RayRay has been teasing during her live sets, 'Wasted' incorporates both GHOSTER's and RayRay's ability to transform a dubstep inspired single through sonic vocal elements and a fury of metal wrenching basslines to cause mayhem on the dancefloor. Driving the tempo up a notch in 'Grogran' with Bellorum, a series of violins and top notch sound design lead listeners into an intensified build up. Leaving you in a state of "WTF," it is about to be a bumpy ride as GHOSTER's use of distorted snares and menacing drops end off the EP on the hardest note. Prepared or not, it is time to enter the GHOSTOWN this summer.