Gawm Raises Bass Lovers From The Grave With 'The Resurrection' EP – FUXWITHIT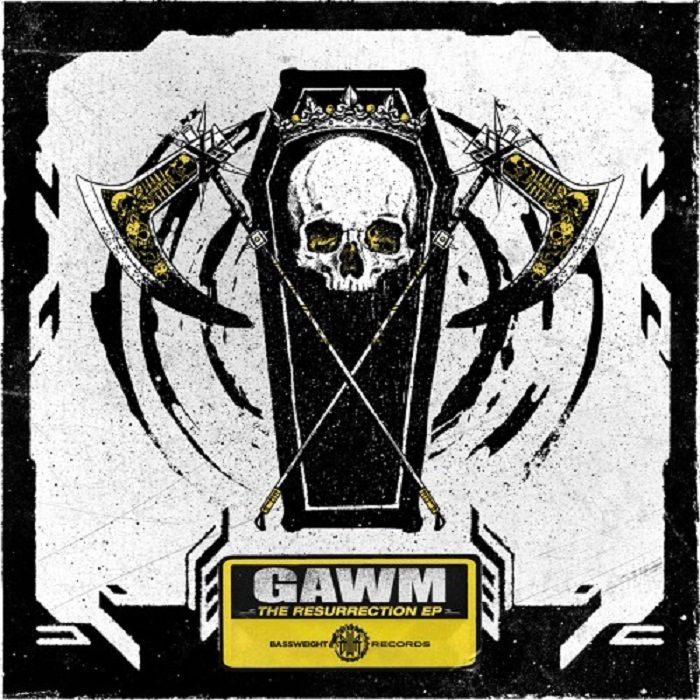 Los Angeles's Kris Rod, also known by Gawm, has been devastating sound systems as of late with his unique take on excessively hard-hitting trap beats that walk closely with dubstep levels of heaviness. In the last year he's had immensely successful releases in the form of a remix for RL Grime and Juelz's 'Formula', 'Undead' with Dessigner Toys that we had the pleasure of premiering, and a massive remix of Space Lace's 'DAW.' Garnering roughly 130,000 streams on SoundCloud alone from just those tracks, and getting his music played out by some of the biggest names in the community, Gawm only has total domination at the forefront of his mind. Now, he plans to expand even further on his sonic campaign, this time in the form of his debut EP The Resurrection, a sure-fire one-way ticket to a prime ruckus.
'Lamia' opens up the crypt that is The Resurrection, a fitting introduction into the lethal air wiggles that inhabit this body of work. Sporting an exceedingly aggressive aesthetic with pounding drums and smacking snares, this is an adrenaline pumping thrill-ride from start to finish. The first drop is thick, crunchy, and down-right filthy. The Resurrection is a fitting title for the EP, because this track will have corpses snapping their necks whipping them around in the direction of this piece. 'Lamia' gains its name from a mythological monster of old, said to prey on human beings and suck the blood of little children. Lock your doors and hide your children, Gawm has nothing but evil intentions with this one.
Gawm joins forces with one of the most forward-thinking trap+bass producers in the game right now in the form of Runnit. Their tag team effort, 'Break Em,' aims to body every able-bodied person in sight, while moving and grooving along the way. Featuring an immensely joyful amount of bounce for a piece with diabolical undertones, you'll be bopping around with a devious grin firmly plastered on your grill. The final drop will have you dropping faster than the stock market right now, with the hips gaining major emphasis.
If you ever wondered what a pissed-off cybernetic entity from the future sounded like, look no further than 'Dexter.' Sounding like a robot that didn't get his nightly oil fix and is in one hell of a mood, you'll be left swaying back and forth like a metronome, completely entranced by the morbid digital master. Equal parts grimy and immaculately clean, it's a true dessert for the ears. If there's one question to ask this poor robot, it's "who hurt you?"
Rounding out the EP is 'Nephilim,' a collaboration of titanic proportions with an artist that is no stranger to disgusting products, Foreign Suspects. What comes forth from their collective creative minds is the equivalent of an anti-aircraft super gun shooting down targets in the sky. Featuring thick, deep bass lines and brutal, crashing highs, you'll be left fully crippled by the end. The latter drop is even more wild, taking the already level 10 of aggression and turning up to 12, completely skipping 11. The switch-ups are precise, deadly, and successfully expand on each added accent introduced beforehand, always keeping you on your metaphorical toes.
The Resurrection is one hell of a debut EP for Gawm, and expertly showcases his already honed-in trademark sound and the artistic expansion he's had in the past 12 months. This is a fantastic body of work from start to finish, and a must-rinse for fans of the spicy heavy shit. Make sure to check out the EP in full below!