Future Fest Is Elevating Virtual Performances [Interview] – FUXWITHIT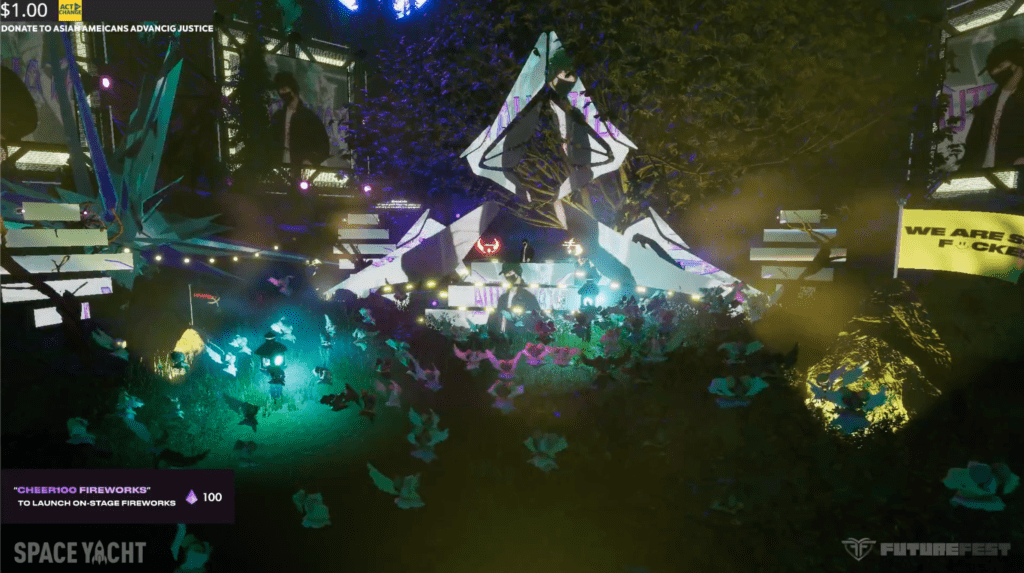 As the need for virtual performances lives relevant for artists and at-home music connoisseurs, West Coast's Future Fest reimagines the standards for online stage experiences. This innovative team of designers allows artists the opportunity to defy both the confines and monotony of virtually streamed events while enhancing the unique natures of individual projects. We spent some time with Future Fest members to deliver a better understanding of the crew responsible for some of our scene's most intriguing digital performances.
Residents of California, Future Fest thrives in creating highly detailed digital stages for application in virtual music events that are both artistically appealing and interactive for audience members. The team served as the digital backbone for select artist performances, including OOKAY, Madeaux, Luke Andy, Chef Boyarbeatz, ALRT, and several more. Future Fest is also seen working alongside electronic collectives such as Space Yacht, Halcyon, Jackson Collective, and G Code. These thoughtfully executed stages succeed in three significant areas of at-home music consumption:
Heightening the experience for viewers

Enhancing the visual presentation of a project

Deepening the momentary connection between fan and artist 
Director of Production, Pablo Canales, elaborates on the foundations that birth the direction of Future Fest:
"The idea of Future Fest first started around five years ago with the goal to bring the music festival experience to virtual reality. With the pandemic shutting down most in-person events, we began to see artists transition to streaming platforms to reach their audience, and we saw a great opportunity to make that experience better."
Future Fest's 3-dimensional stages are designed with flexibility in mind to align with a project's specific needs concerning aesthetics, ensuring no two sets are always the same. And in catering to the fan base, these stages are also set to interact with audience voting, allowing viewers to drastically change the set's lighting, color, viewpoint, and overall mood. The team then pushes the journey further in offering simple games that circle around the performance's pre-created landscapes.
"We create our stages and interactions based on what inspires us most about concert experiences. Engaging with the artist in a compelling way, sociability and engagement from other attendees, and the unexpected. We want to present our audience with an experience they feel a part of instead of feeling like they are watching a pre-recorded show."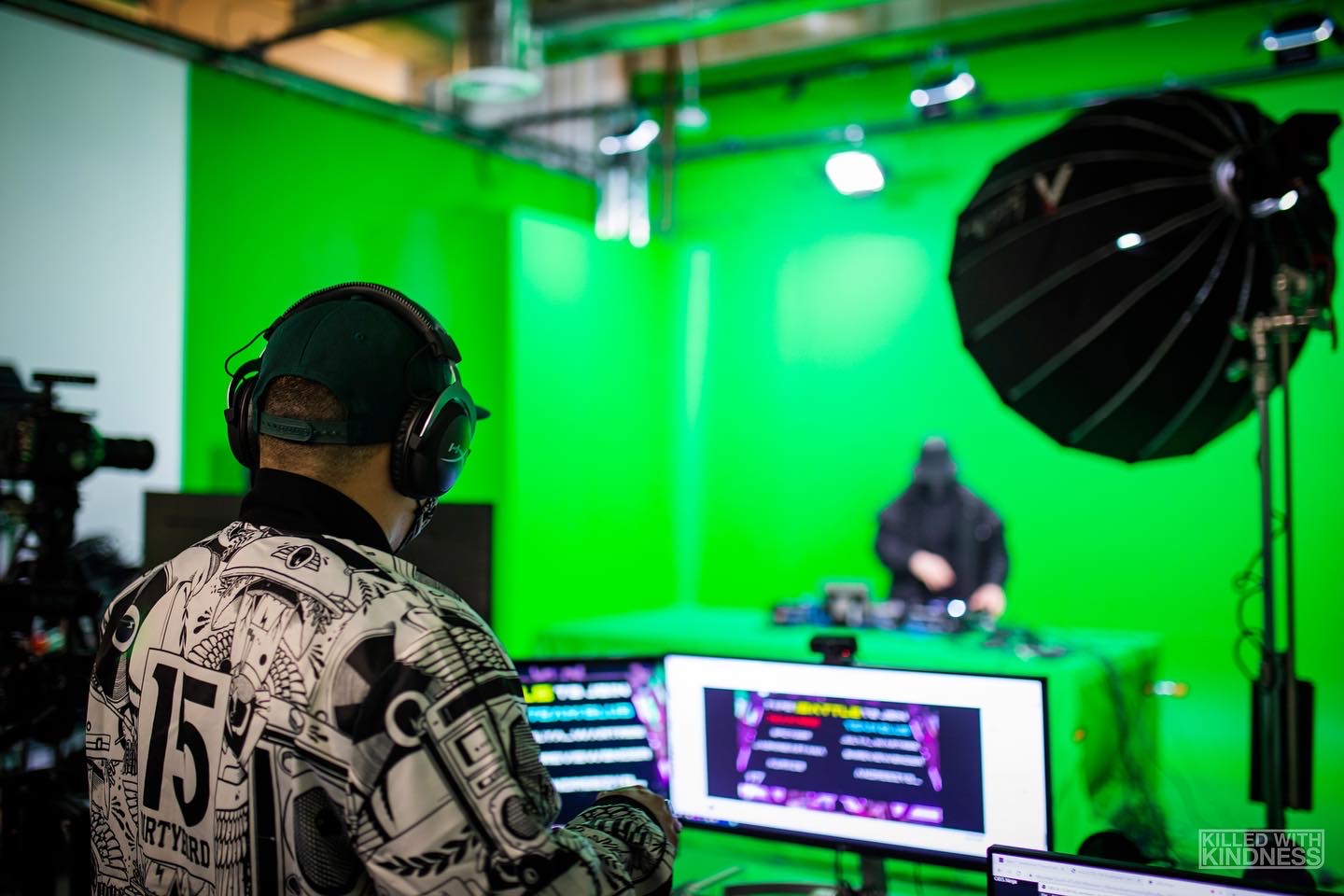 As quarantine measures loosen and live bookings near reality, fans and artists alike ponder the viability of virtual events post-covid. However, Future Fest remains optimistic regarding their endeavors and the impact our digital space can continue to have alongside live scenarios moving forward.  
"The Pandemic has opened the floodgates when it comes to virtual performances and live streaming. But the question that's on people's minds is if they will still be around when in-person events come back. We actually see virtual events as a supplement to live events, as a way to offer a new experience alongside the in-person event. A way to enhance audience reach and engagement that's not possible any other way. So we see ourselves pushing the boundaries of what people think is possible with virtual events and create even better experiences."
Regardless of future in-person concerts, Future Fest is undoubtedly worth adoration for both their technical creativity and avant-garde approach to programmed entertainment. The team's next virtual experience is to-be-announced on Instagram @futurefestxr.