Fall Into A Vast And Magical Spiral With The '2021 Juelz Remix Tape' – FUXWITHIT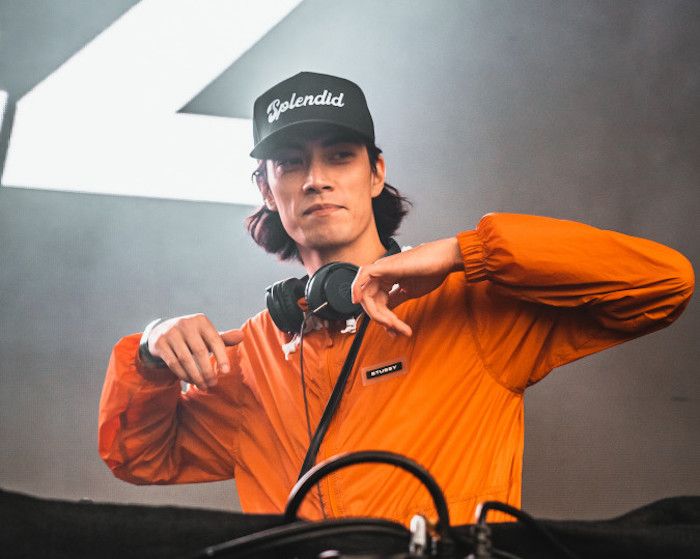 With much anticipation and excitement within a short amount of time, Juelz surprises listeners with his '2021 Juelz Remix Tape.' Yes, it's that time of the year again where the iconic racecar-infused producer flips some of the hottest tracks of the year, creating yet another compilation of pure gems to store up for a lifetime. Fans from all over have been waiting and wondering when it was coming, or if it was even going to be released. Then BOOM! The announcement was dropped and listeners were ecstatic with happiness and joy. A wonderful and fantastic way to end off 2021 while ringing in the new year with high expectations. And the fact he worked on these for 9 days straight proves his loyalty and dedication to the arts. So buckle up and prepare for a joyride of a lifetime.
The '2021 Juelz Remix Tape' highlights not only major classics of the year, but the artist's evolution within his workflow and overall journey. Setting his sights on icons such as Kanye West, Lil Nas X, and even Justin Bieber, he managed to turn their originals into highly energetic and fast-paced machines using his classic flair and signature style. Complimenting and elevating their work to the highest degree.
From a bass-infused flip of Tiesto's 'The Motto,' to a drum n bass reimagining of Justin Bieber and The Kid LAROI's 'Stay,' there's no telling what you'll hear next. His crisp and priceless nature of being unpredictable in his art already makes your heart jump with praise and curiosity. Always going in with an open mind and instantly falling in love with his work before even hearing it. It's the kind of effect he's left on listeners from his diversity of sound throughout his journey. Years and years of hard work, his legacy shines brighter every single day. And this remix tape is pure proof. We're very excited to see what 2022 brings the icon. But for now, make sure to go stream and cop the free download of the '2021 Juelz Remix Tape.'