Daily Bread's 'Purple Clouds' EP Will Transport You – FUXWITHIT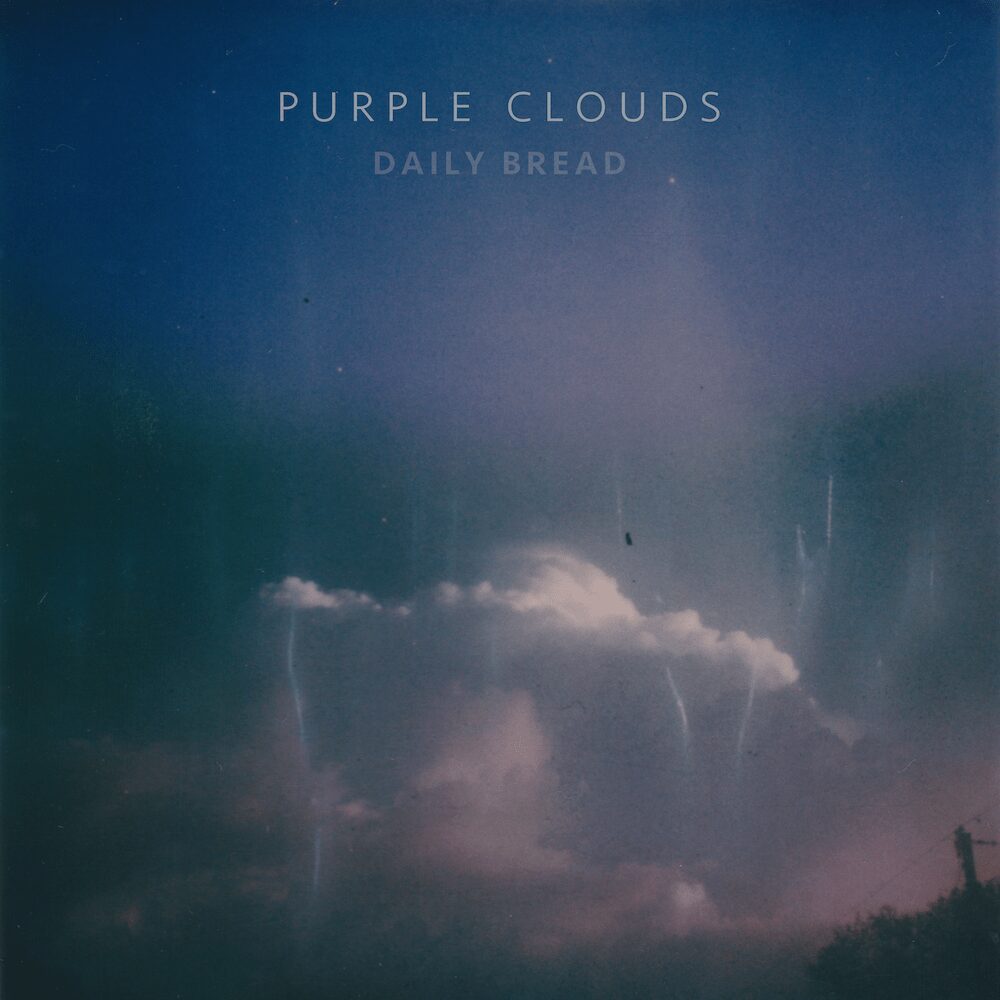 Rhett Whatley, also known as Daily Bread, hasn't taken a break this year. But we're not complaining. While touring is on hold for the unforeseeable future, the man has been blessing us by dropping singles, playing Bread and Breakfast live streams for us on special Sundays, and releasing the Re-Entry EP. Today, he brings us on a psychedelic adventure with his 5-track Purple Clouds EP out now on Philos Records. The record is serving to celebrate the 4-year anniversary of Cloud Conductor, which is not only a fan favorite but is also a project that Whatley holds close to his heart.
If you're not familiar with Daily Bread yet, it's time to get educated. You won't catch him half-assing anything. He's the type of producer that sells out merch in less than 10 minutes, but you'll still sometimes get personalized notes with them. When he gives fans a USB, there'll be hundreds of unreleased tracks on it. The Atlanta-based beatmaker combines hip hop, funk, and jazz to create music in the genre some categorize as electro-soul. But Daily Bread can't be put in a box. His technique, sound, and vibes can't be mistaken. You never know what you're going to get, but you can always expect a good time.
The Purple Clouds EP gives you the perfect taste of what Daily Bread has to offer. And similar to Cloud Conductor, this EP is crafted around a weather theme. Be sure to check the forecast, because you're about to float on a musical journey. It begins with 'Another Promise,' which is a re-imagination of Rhett's Valentine's Day release, 'Promise to Myself.' The anthem of self-love gets a trippy twist that you can literally just vibe to all day. The Daily Bread Fam has been waiting patiently for its release since he teased the VIP at the InnerSpace Project live stream back in April.
Whatley transports you to his world through sound. And in the next 3 songs, you can't miss his hip hop chops and signature soulful sound. 'Supercell' is aptly titled. It's dark and mysterious like the thunderstorm it was named after. Then, 'Misty Morning' represents the calm after the storm with its smooth melodies. By the time you're at 'Gone On A Purple Cloud,' you're in a different universe. This dreamy track helps you float away from the rest of the world.
The expedition that is the Purple Clouds EP comes to a heartwarming end with 'Complaining About The Weather.' The song showcases how effortlessly Daily Bread blends different elements. In this masterpiece, he mixes surreal basslines, gospel harmonies, and clean 808s. Towards the end, a late-night radio voice announces that Daily Bread was in control of the "weather" the whole time… and he's proud of his work! It's a perfect allegory of how happy Daily Bread is with the outcome of his Cloud Conductor series, but we can't deny the musician's struggle with pleasing everyone else. Suffice to say, we're more than happy with all the music this producer puts out. If one thing can't be disputed, it's that Daily Bread got the beats.
Don't miss out on this mind-altering EP. Listen to Daily Bread's Purple Clouds EP here: