Cordae Drops Off 'Just Until….' EP Ahead of Upcoming Sophomore Album – FUXWITHIT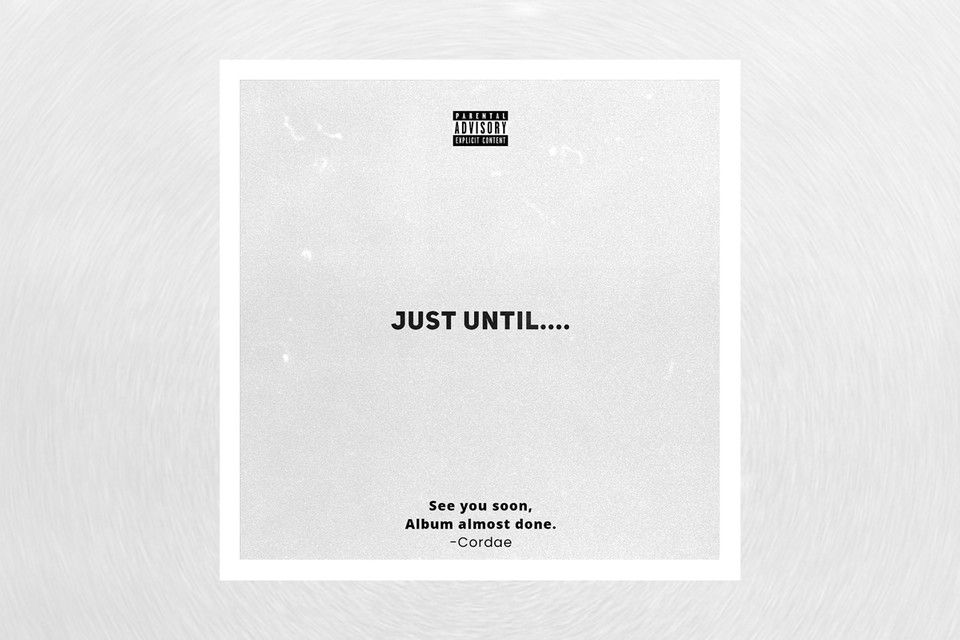 Hip-hop heads around the world should be well familiar with the North Carolina native Cordae. The state of the game has definitely changed from what it once was, but that doesn't mean it isn't worth still keeping eyes on. When looking at lyricists under 25 it can be difficult to sift through the mumble rappers to find true talent. However, when you stumble across Cordae, you'll have to look no further as he is a beacon of light in an often dark environment. In preparation of his sophomore album, he has returned to give his fans a few tracks to hold them over. Just Until…. is a 4-track EP that takes on passion and dedication in the form of rhymes and rhythm.
Cordae returns after over a year hiatus of his last release The Lost Boy to prep listeners for his upcoming album. In this EP we see two solo tracks as well as two collaborations, one featuring A Tribe Called Quest's Q-Tip and the other being trap aficionado Young Thug. Cordae effortlessly stays relaxed in his delivery while still dispatching a sense of sharp lyrics that shows he is more than capable of withstanding the pressure put on him from previous album's success.
He starts the project by understanding the patience his fans have stating, "I ain't dropped a song in a year, my fans is happy to wait." Cordae continues with a flawless flow that appears to glide seamlessly in 'Dream In Color' where he ties in his success with the struggle of finding purpose. The opening lyric lays out the floor plan for this track "I dream in color and I sleep on a canvas." Moving into 'Wassup' with Young Thug we are automatically hit with a rugged trap beat that changes up the energy of the EP. The two toss verses back and forth throughout the length of the track. We see the pair complementing each other's flow before entering verse two, where they respectively take off with their own 8 bar showcase. Cordae rounds out the EP with a heartfelt track titled 'Thornton Street' in which he speaks on his upbringing and the progression of his hip hop career.

Just Until…. is an offering to hold listeners over during the wait of his upcoming sophomore album and displays Cordae is steadily working to improve his craft. Out now via his very own record label Hi Level Productions.