CloZee Unveils 'Neon Jungle Remixes' With 10 Distinct Artists – FUXWITHIT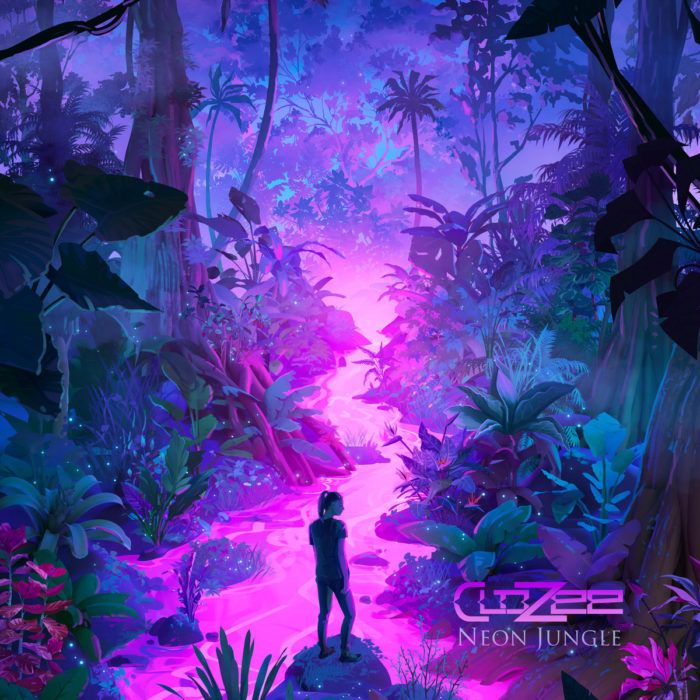 A few months back we were lucky enough to witness the emergence of CloZee's sophomore album, Neon Jungle. It embraces atmospheric remedies and pushes through the ceiling of typical bass music. Giving this experience even more life, Clozee has unveiled her Neon Jungle Remixes. In this, she recruits 10 distinctive artists such as Lane 8, il:lo, Emancipator and more released via her very own label Odyzey Music.
Chloé Herry is a name surrounded by love and diversity as she has curated a world wide fanbase. The Toulouse, France composer emanates powerful frequencies that can be felt deep in your soul. With an album that generates a strong organic adventure, it is difficult to take on these tracks. However, the melting pot of artists chosen depicts a narrative that adds a further illustration of CloZee's vision.
Starting things off is an Of The Trees remix for 'Perfect' which goes much deeper than just artist selection. "Before she became the monolithic act she is now, I met Chloe back in 2014 or so. She was a quiet timid girl from France who barely spoke any English, but the label we were both working heavily with at the time, and the rest of us, knew she was somebody special – and she was barely beginning what was sure to be a quick rise to the top of the bass music scene," says Of The Trees. He then went on to say, "I am honored to be releasing this remix for her. It's a culmination of our friendship and it's amazing to still be rubbing shoulders with her today, but on a much different level." I will let those words speak for itself as the honor Of The Trees has felt assembling this remix should be enough to encourage you to listen.
Further into the series we are met with LUZCID's rendition of 'Us' which features The Kite String Tangle. As we saw the deeper connection from Of The Trees remix, there is a similar sentiment shared in this track as well. "I immediately hit the studio and had the remix completed within 24 hours of receiving the stems," says LUZCID. The excitement these artist express to be a part of this is on display in each of their tracks. It can be compared to movie sequels, as there is usually questioning on if it will live up to the original. LUZCID leaves no room for question as he takes 'Us' and provides a sense of ambition with the melodic synths used along with the intricate and elegant bass play.
The final track I want to highlight is the remix to 'Winter Is Coming' by Rome In Silver. In the original, listeners can expect vibrant, worldly bass that encapsulates your entire cerebrum. The Orange County based producer Rome In Silver applies a sophisticated groove, causing the track to feel even more powerful. He does an excellent job of matching the energy CloZee provides while finding a way to inspire new meaning. Maybe one day we will witness a collaboration from these two, but for now we will count our blessings with this remix.
Writing up this album has given me a newfound love and respect for CloZee, and hopefully it does the same for you. Each artist chosen helps in conditioning a beautiful listening experience. From beginning to end, there is something here for everyone. Put on your best set of headphones and cancel out the world around you for a bit. Listen to Neon Jungle Remixes in full below out now via CloZee's label Odyzey Music.