Chomppa & Tvboo Stimulate The Nervous System With 'Drugs' – FUXWITHIT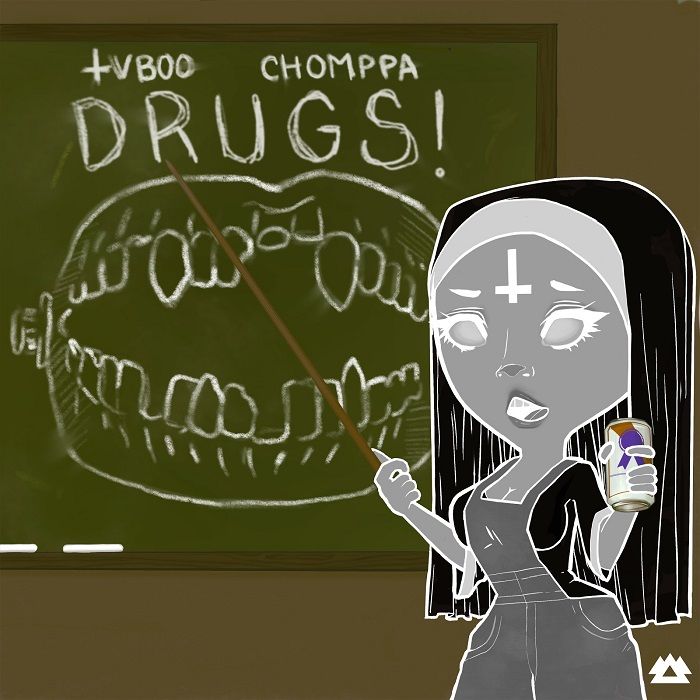 Consistently pumping out some of the most debaucherous noise in all the DMV, Alec Goldstein, also known by his Chomppa production moniker, has steadily set himself apart from the fold of fellow up-and-coming bass music aficionados with his unique take on speaker-rattling warfare. His debut Flabbergast EP was met with critical acclaim on Zeds Dead's Deadbeats label, sparking an immediate surge in his already steadily climbing follower count. Seeing this uproarious takeoff, we had to tap him for the 117th installment of our guest mix + interview series, which was one of our most successful throughout all of last year. Later, he closed off 2020 in epic fashion with his tribute to Biggie Smalls in the form of 'Stix n' Stonez', a cantankerous concoction of wubs and hip hop sauciness. Now, he's teamed up with the pride of Jackson, Mississippi himself, Tvboo, for their first-ever collaborative effort, 'Drugs', out now on Wakaan.
With the combined artistic prowess and unbridled horsepower these two have, it's no surprise that 'Drugs' is the hefty slugfest that it is. Sporting some of the crispiest undulations in all the land, slabs of blackened bacon will be forced to take a note or two. Where the first drop is chock-full of wobbly goodness, the latter is thicker than a bowl of oatmeal, dubiously demolishing with unprecedented vigor and potency. Debilitating at its very framework, 'Drugs' aims to set your being vibrating at a much more devilish frequency, shenanigans and debauchery levels ratcheted into overdrive for the time being. These two young stars have truly outdone themselves, kicking 2021 into action with an inebriation-inducing mammoth of a tune. Check out 'Drugs' in all its glory for yourself below and grab the free download!
Follow Chomppa on:
Facebook
Twitter
Instagram
Spotify
Follow Tvboo on:
Facebook
Twitter
Instagram
Spotify
Follow Wakaan on:
Facebook
Twitter
Instagram
Spotify