Calcium Hits Hard And Often In 'Deep Streets' – FUXWITHIT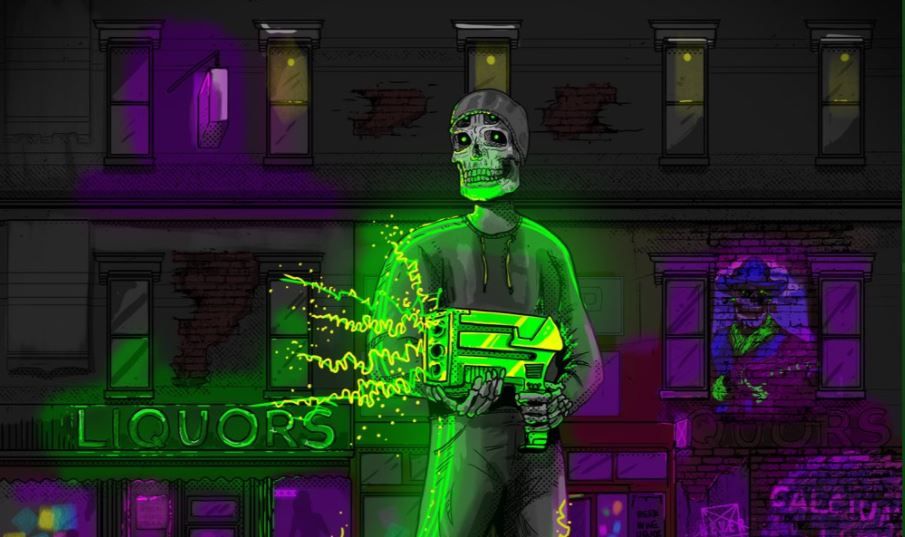 Consistent with his style but never shying away from innovation, Calcium has steadily grown into the massive shoes that he has had to fill following the astronomical success of 'Mega Punch' in early 2019. With a signature that is easily distinguishable among a sea of dubstep producers, Mr. Teeth N' Bones has made his round across the biggest labels in bass music, and for good reason. Calcium concoctions are menacing, high-octane bass brutes that are relentless in approach and unforgiving to your neck.
Coming off one of his most impressive collections to date in the Dissolve EP, Calcium now returns to Never Say Die with a monster single that sticks to the theme of his usual sound, but simultaneously goes beyond that. One track, five drops, almost five minutes of pure madness. Don't let the brief, light-hearted introduction fool you. Calcium quickly ramps up the intensity with haunting notes and his quintessential rolling percussion before unleashing nearly two minutes of uninterrupted insanity in the form of three unique sections, all offering a different style of mind-melting frequencies but each complimenting the last to a tee. 'Deep Streets' is Calcium at his finest, with a clear display of his boundary-pushing mentality shining throughout the piece. Don't miss it below.