bitbird Enlist Fans In Community-Driven 'create together vol. 1' – FUXWITHIT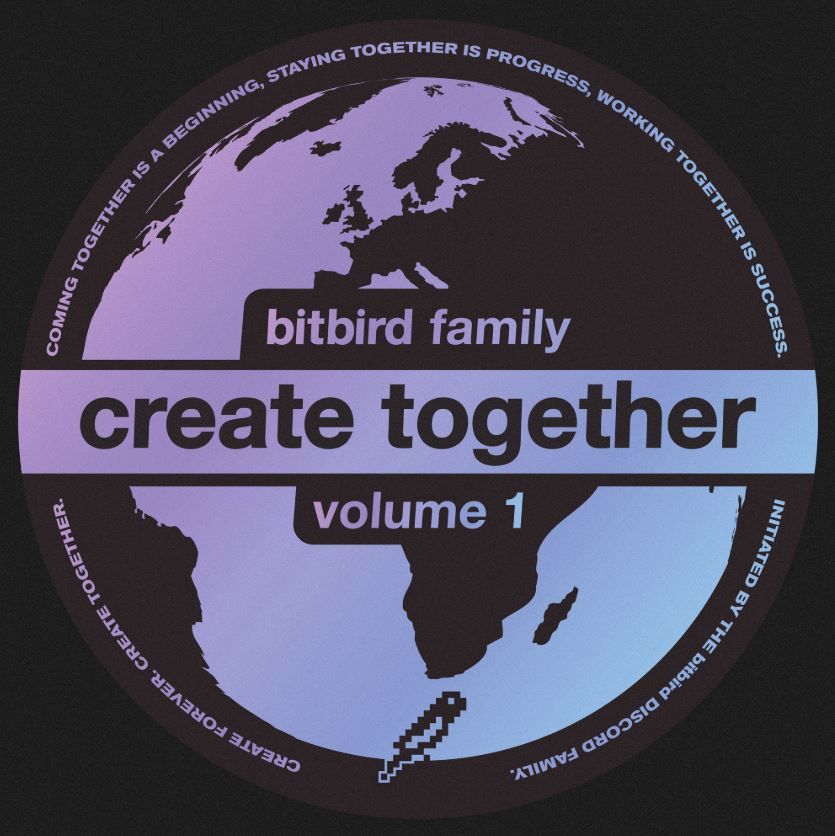 Continuing to live up to their status as the most uplifting, fan-driven label in the game, bitbird are back with an unprecedented feat. With online groups reaching thousands of active users, the Netherlands-based label home to elite trendsetters such as San Holo, DROELOE and Taska Black have decided to enlist members of their community to unleash the unprecedented create together vol. 1.
"The beauty of the project is that the Discord community brought it to us. They started the server, they grew it, they created this project based on the 'create forever' mantra and delivered it to us on a silver platter. Sourced in the community, created with the community and curated in the community. They just asked us for our feedback, but we loved it so much we immediately decided to release it," bitbird share.
Not only does create together vol. 1 encapsulate the essence that bitbird embrace, but it also embodies the sound that they have pushed since their inception. From a handful of ethereal pieces that combine acoustic elements with electronic undertones to a tee, to moving future bass finding a perfect home on the label that continuously pushes the genre forward, create together vol. 1 is sure to have a few tracks that appeal to a wide array of listeners. Dive in below.