Big City Introduce Sounds From A Different Dimension In 'Strange Transmissions' EP – FUXWITHIT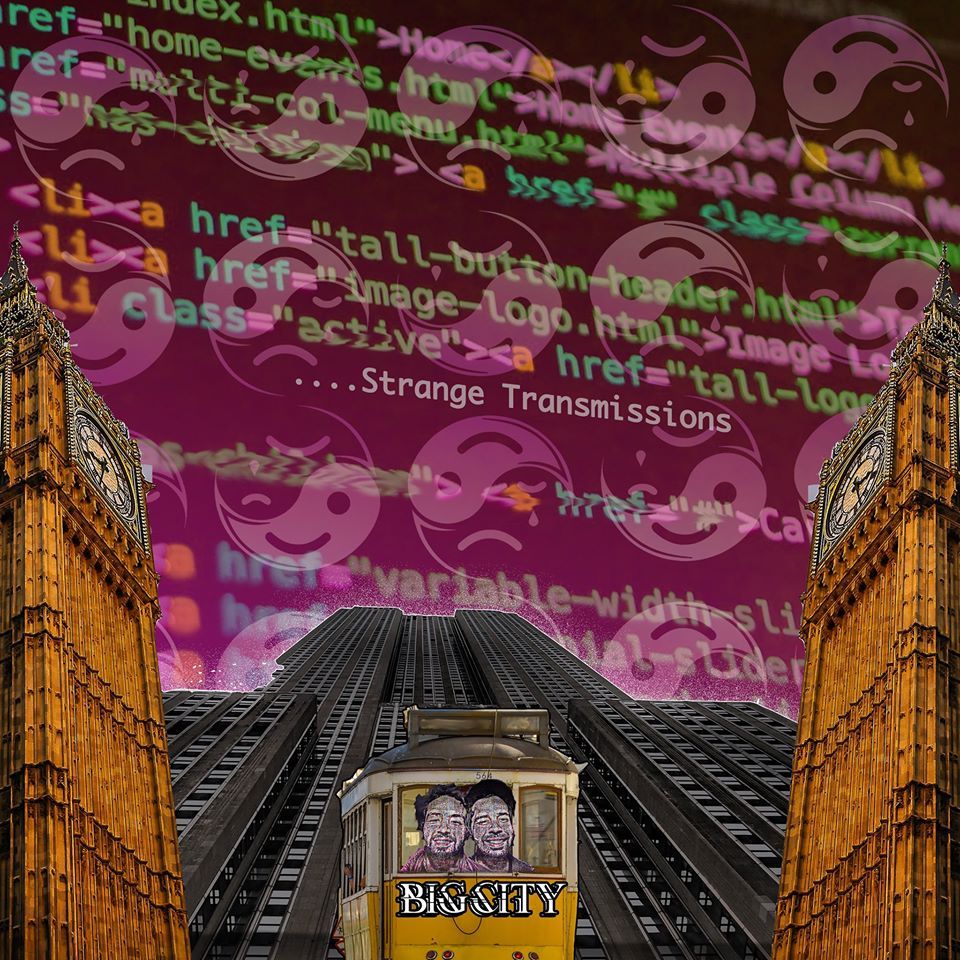 The kinda sorta twins of the Spicy Bois collective Mike and Zack Moreno, better known by their artist alias Big City, continue to contribute to forward thinking bass music. Whatever terminology you prefer to use, rather it be free form, left field, experimental or just simply bass music, Big City has it down to a science (they also have a side project called Kids in Cars if you are looking for more of a dreamy and euphoric bass feel). With steady support from The Untz, Big City pushes forward with their momentum and offer a 3-track EP titled Strange Transmissions.
Their bio promises, "Auditory Hallucinations," and that is exactly what they portray in this EP. Each track included adds its own flare to the project as a whole. What becomes interesting when listening is exactly how experimental each song really is while still maintaining a conscious structure. It is far from what you would normally expect to hear and that allows for it to have an even more intriguing factor behind it.
The opening track is a collaboration track with Arizona based producer KOZ (pronounced co-zy) titled 'Earth' which is premiered via TheUntz.com. Initiating an atmospheric introduction, its slow and subtle build up coddles listeners ears before the energy of the percussion begins to raise in the background. The drop proves just how well these producers work together, with there being a clear focus for the direction of the track while still keeping an intricate flow. As the track progresses so does the exaggeration of sounds used that really puts focus on the sound design utilized.
The next addition of this project 'PANDAmonium' has a very apt title when hearing the wild and noisy disorder of this track. Despite the mayhem there is a steady groove maintained that will keep your head bobbing. The panning of the sounds in the last drop is guaranteed to induce stank face.
The title track 'Strange Transmissions' is an embodiment of exactly that, strange. It is a collab with Ohio based Try and Imagine, where the combined efforts result in unusual sound abduction. Meaning if you're not cautious while listening, its vision could very well pull you into a void. If the saying "no chill" was in the form of music, this would be it. Clever percussion arrangement coupled with futuristic sound design makes for an unearthly listening experience.
If you're ready to listen to transmissions from a different dimension, this EP is for you. Stream it in its entirety below and grab the free download here.