Alpha Transmission Builds Burly Remix of Chomppa & CVPTVGON's 'Flabbergast' – FUXWITHIT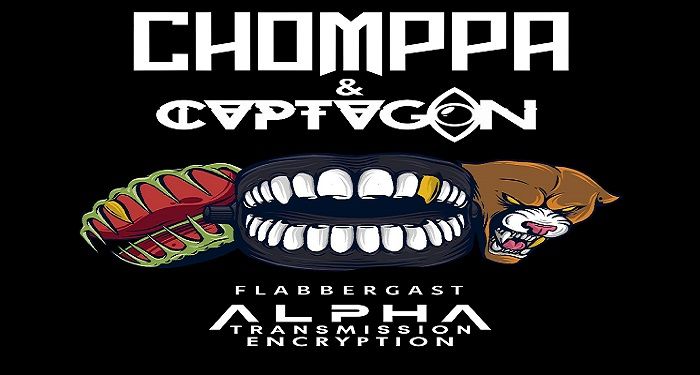 Operating at max anonymity, Alpha Transmission has recently burst onto the bass music scene in a massive way. Already boasting a veteran sound far beyond his relatively young career, he's had gritty releases like a massive flip of Peekaboo & G Rex's 'Babatunde' and a sinisterly wonky remix of Yheti's 'INSIDE A SIMULATION'. With thick glitch textures and inter-dimensional sounds at the forefront of his style, he aims to paint a sonic canvas of a true dystopian future. Now, back at it again with a surely opaque approach, he's crafted his own spin on one of the hottest bass releases of the year in the form of Chomppa and CVPTVGON's 'Flabbergast'.
Big fan of interstellar sonic laser guns? Boy, does Alpha Transmission have you covered. Inducing a consistent state of "oh my god what is even happening right now!?" you'll be left to mentally fend for yourself as your consciousness is swept up in the borderline-maniacal levels of vicious energy. Displaying such inordinate amounts of filth that Mr. Clean himself would scoff at the sound-waves, this remix is assuredly not something you should whip-out at the family function. Big, mean, and downright dirty, Alpha Transmission has truly outdone himself on this one.
Looking to the future, he'll be a part of the Jourity Stream Takeover on Twitch Sept. 12th with CVPTVGON, Elderbass, Dank Frank, and Guppi. and he'll be releasing some spicy originals at the beginning of October. Firmly mark your calendars, and check out his remix of 'Flabbergast' for yourself below!